— -- A father and daughter managed to escape without serious injury after their small plane crashed unexpectedly in Long Island this afternoon.
The father, Louis Obergh, told Stringer News that they were traveling from a college visit in Rhode Island.
The Cirrus SR22 aircraft was approaching the runway at the Republic Airport in Farmingdale, New York, when the pilot reported that the plane had an engine-related problem, the Federal Aviation Administration (FAA) said.
The plane then crashed in a grassy area of an industrial park in Hauppauge, New York, about eight miles northeast of the airport, the FAA said.
Photos from the scene show the plane on the ground with its parachute deployed.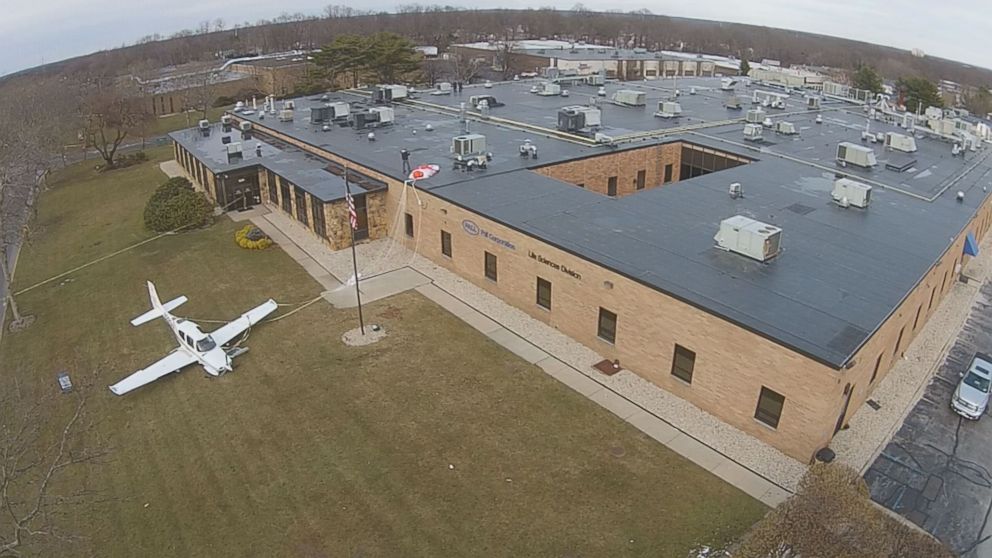 The two people on board suffered non-life-threatening injuries, a Suffolk County official told ABC station WABC.
"We got very lucky," Obergh told Stringer News. "Never expected to ever have a problem like this."
The FAA will investigate and the National Transportation Safety Board will determine the probable cause for the accident, the FAA said.