A child's excitement is contagious and when it's directed toward you, it's something you'd probably wish to see over and over.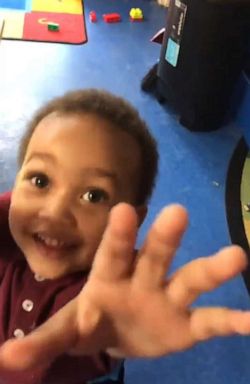 Interested in
Parenting?
Add Parenting as an interest to stay up to date on the latest Parenting news, video, and analysis from ABC News.
A father in Maryland did just that. Projex Santana, an R&B singer from Prince George County, recorded his son's adorable reaction to being picked up from preschool every day for a month. Santana posted the video to Twitter on the most fitting day: Father's Day.
The sweet compilation shows his son dropping everything the moment he sees Santana walking into the room and screaming "Daddy!"
On a tweet accompanying the video, Santana wrote, "The excitement on my son's face when I pick him up is so refreshing."