Millions of Americans will spend Sunday avoiding the winter weather as dangerous wind chills sweep the nation.
Winter storm alerts are affecting at least 23 million Americans across 17 states on Sunday morning, from California to Maine.
Snow has stalled in the Rocky Mountains, while another piece of the storm has broken away and is heading into the Northeast, dumping heavy snow in Michigan on Sunday morning, moving into northern New England shortly after.
About 14 million Americans across 18 states from Washington to Minnesota and Texas and Oklahoma have dipped down to feels-like temperatures of negative 15.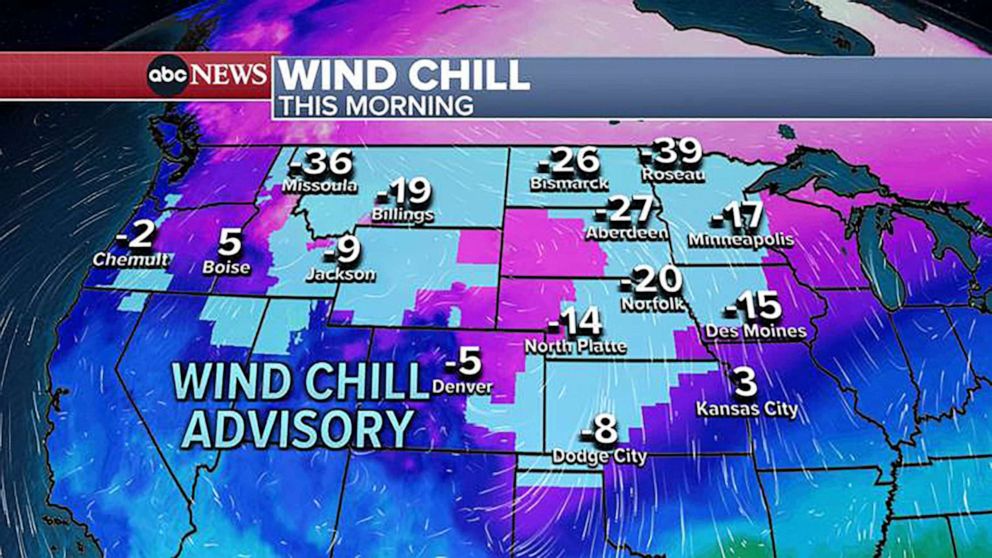 It will be cold as the Cincinnati Bengals travel to Kansas City for the AFC Championship game against the Chiefs, with wind chills in the single digits throughout the game.
Snow was falling in Michigan on Sunday morning, where totals of 5 to 8 inches are expected. The snow will begin to move into northern New York and Maine, where it will continue to snow throughout the day. Accumulations of 3 to 7 inches is expected in the northern portion of New England.
On Monday morning, a glaze of ice or potentially more will form in portions of central Texas and spread to Oklahoma and Arkansas. This may lead to light rain and even freezing rain from Dallas to Little Rock by Monday evening.
Southern states are not exempt from the winter blues. Strong storms have prompted flood watches from southeast Texas to Louisiana and southwest Mississippi, affecting up to 3 million residents.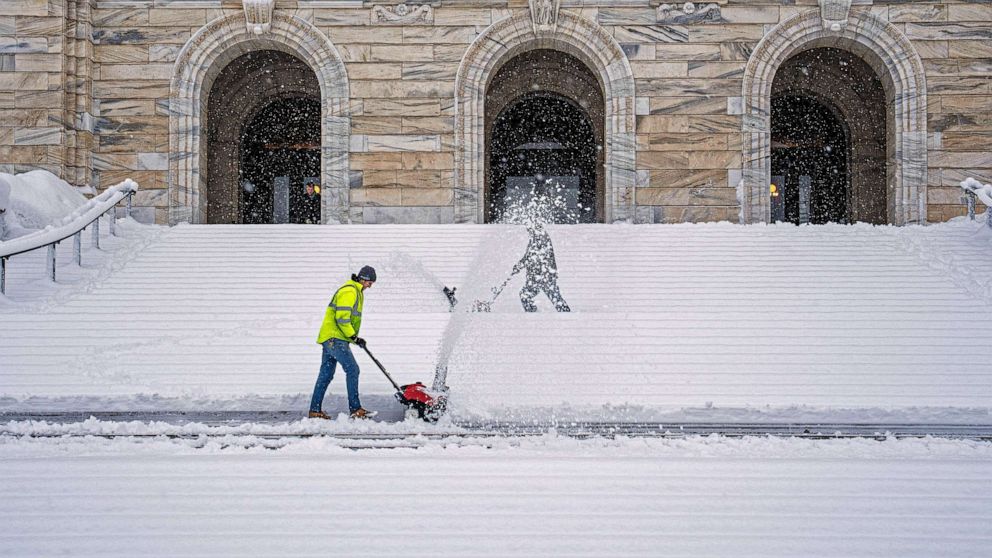 Up to 4 inches of rain is possible in regions where rain systems stall. Strong winds, some hail and an isolated tornado are also possible.
The threat will extend into east Alabama and Georgia as Sunday progresses, with heavy rain and potential flooding affecting cities like Montgomery, Alabama by 6 p.m.
Rain will be in the forecast for the South much of the week, especially Wednesday through Friday.