Dashboard camera footage released by a Mississippi police department shows an officer using a stun gun on a handcuffed suspect.
On July 16, Meridian Police officers chased a driver of a silver van around a Walmart parking lot because he was suspected of shoplifting, ABC Meridian affiliate WTOK reported.
The dashcam video begins as one of the officers radios for back-up as he speeds through the lot after the suspect.
When the driver stops, the officer approaches the car with his weapon drawn before opening the driver's side door and handcuffing the suspect up against the van.
Two more squad cars pull up as the first officer continues to detain the suspect.
Officer Daniel Starks then exits his car, pushes the suspect against the van and then strikes him on the neck with his forearm.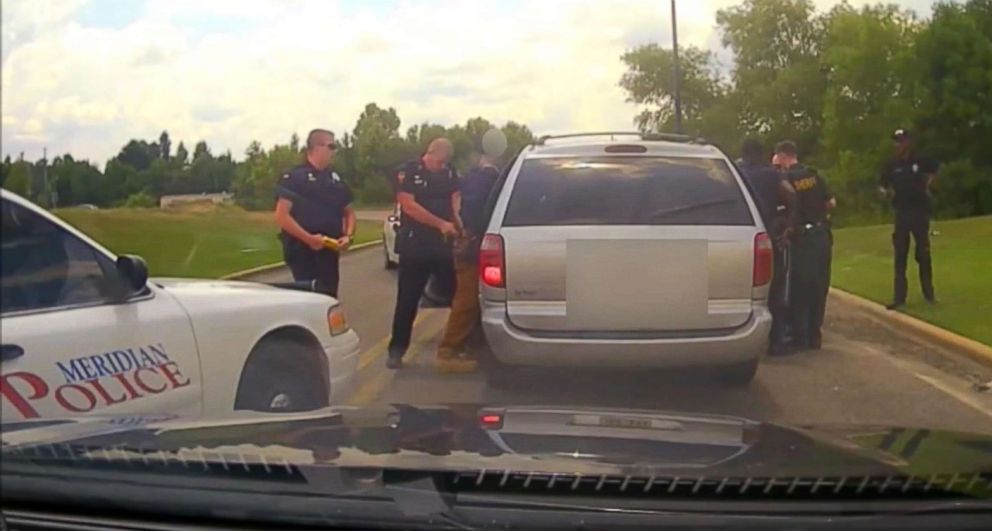 Starks and the suspect then exchange a few words, according to WTOK, before Starks pulls out his stun gun, immediately dropping it to the ground.
After Starks pick up the stun gun, he shocks the suspect on his left shoulder, causing his knees to buckle and before he falls to the ground.
Two other officers stand on either side of the suspect in an attempt to get him on his feet, and Starks places his hand around the suspect's neck and applies pressure, a police tactic commonly used by police officers to force someone to stand up.
Once the suspect is on his knees, Starks points his stun gun at him for a second time, aiming toward his head.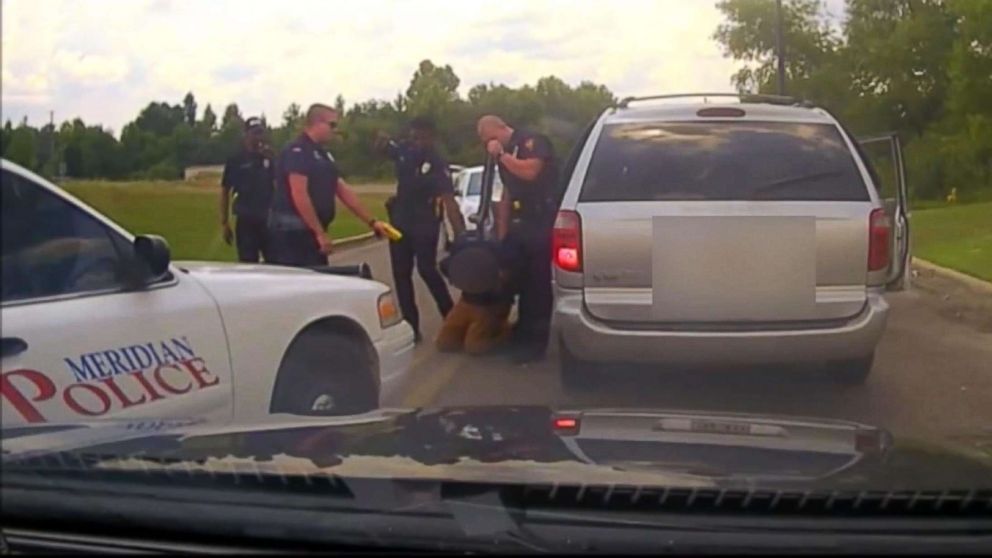 Starks was initially suspended without pay but was given a final notice of termination on Monday due to use of excessive force, which went into effect Wednesday, according to WTOK. Starks has not been charged with a crime.
The department has "zero tolerance" for any use of excessive force, Meridian Police Chief Benny Dubose told WTOK.
"It's not something I'm proud of that's connecting to the police department," Dubose said of the video. "By no means. I know it's going to be a lot of feedback and a lot of negative feedback."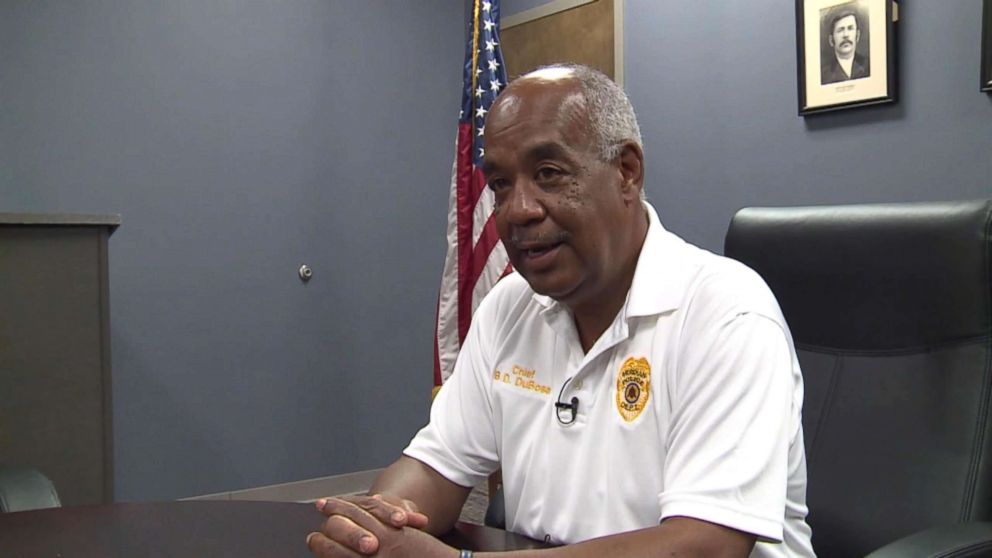 Dubose said that proper protocol was followed up until the first officer handcuffed the suspect, including when he approached the car with his guns drawn.
The suspect's condition was not known Thursday afternoon.
ABC News could not immediately reach representatives for the Meridian Police Department or the Mississippi Law Enforcement Officers' Association for comment.
It was unclear whether the shoplifting suspect was charged or whether Starks will eventually face criminal charges. ABC News could not immediately reach the Lauderdale County District Attorney's office for comment.
ABC News' Alexandra Faul contributed to this report.