Days after death of Utah doctor who killed wife, daughter opens up about decadelong nightmare
Martin MacNeill was found dead of an apparent suicide on Sunday.
— -- On the 10th anniversary of former beauty queen Michele MacNeill's murder at the hands of her husband, Martin MacNeill, their daughter, Alexis Somers, is reflecting on the "nightmare" she endured for a decade.
Somers, now 34 and a mother of three, was in her first year of medical school when her mother was killed by her father on April 11, 2007, a day she said "changed my whole world."
"Everything that we knew as a family" was "destroyed," Somers told ABC News. "Our family has been shattered by a man who we thought we knew and loved but he lived a life of lies and destroyed so many people."
In November 2013, Martin MacNeill was found guilty of drugging and drowning his wife in a bathtub so he could allegedly continue an affair with his mistress.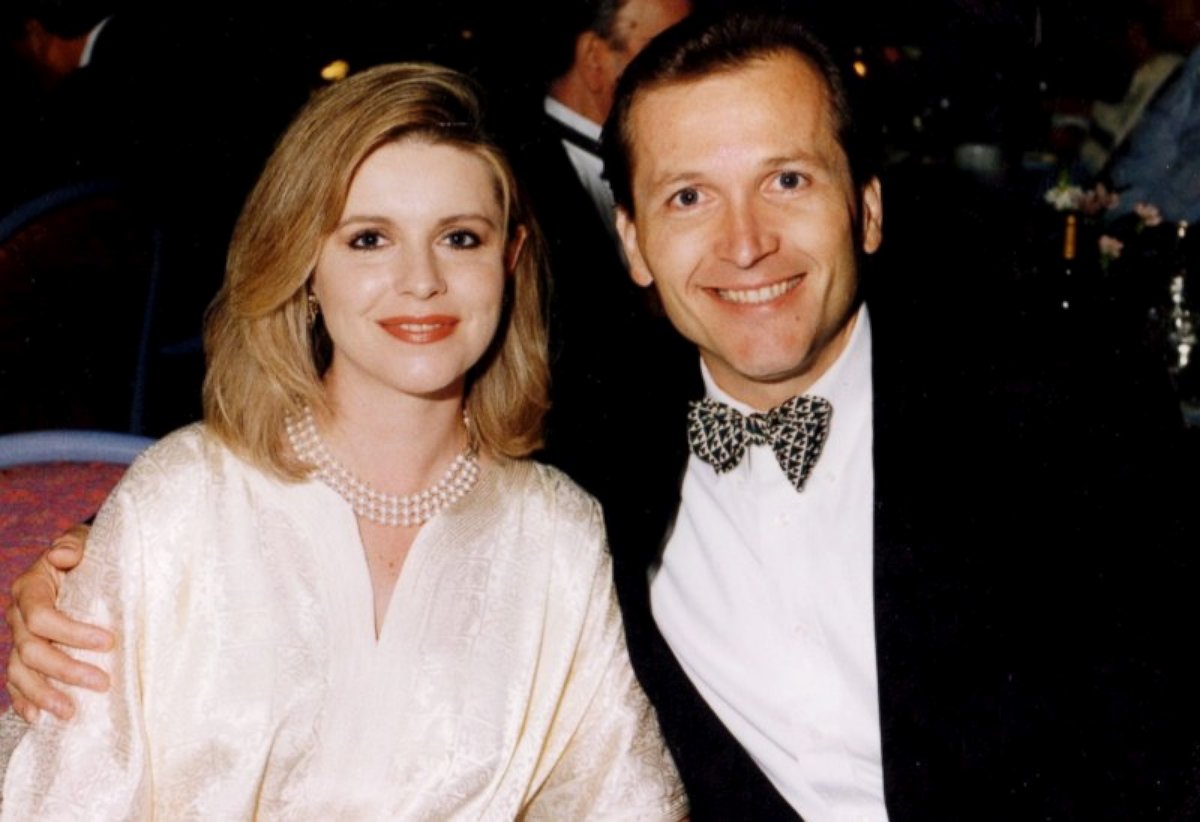 It was just this Sunday, two days before the 10th anniversary of her mother's murder, that a correctional facility officer came to Somers' home to report that her father died, apparently by suicide, at Utah State Prison.
"They wanted to let me know before it broke in the media," she said. "I appreciated that so I could let my family know."
She said her father's death brings her "just sadness. It's just been such a sad 10 years."
Life 'turned upside down'
Martin MacNeill, a wealthy doctor and lawyer, and his wife, Michele MacNeill, a former beauty queen, lived in Pleasant Grove, Utah, and were parents to four biological children and four adopted children.
Somers' life was "turned upside down" when her father killed her mother on April 11, she said.
Initially, Somers said, no one could prove that her father was involved. "I knew that my father had killed my mom, but no one was listening to us ... so we had to fight."
In 2009, Martin MacNeill and his mistress Gypsy Willis were convicted of fraud for using his adopted daughter's Social Security number so Willis could open bank accounts under a false name in order to escape bad credit.
When Martin MacNeill was released from prison in 2012, prosecutors charged him with first-degree murder and obstruction of justice in the death of his wife, thanks in part to Somers and her family members' perseverance.
"This was someone that I loved and admired for 23 years," she said of her father. "His whole life was a facade, and his life with us was a facade.
"It was not only that loss and my life being turned upside down but this struggle and battle to try to prove and to try to get justice for my mother who was murdered," Somers continued. "I felt it was my duty that I had to protect other people from my father. I knew that if he was not in jail that he would be out and hurting other people."
Martin MacNeill went on trial in 2013 for his wife's murder.
Somers called the trial "horrific, especially since it started the day I had my twins." Somers said she testified the week after having her twins, who are now 3 years old. She's also mother to a 5-year-old.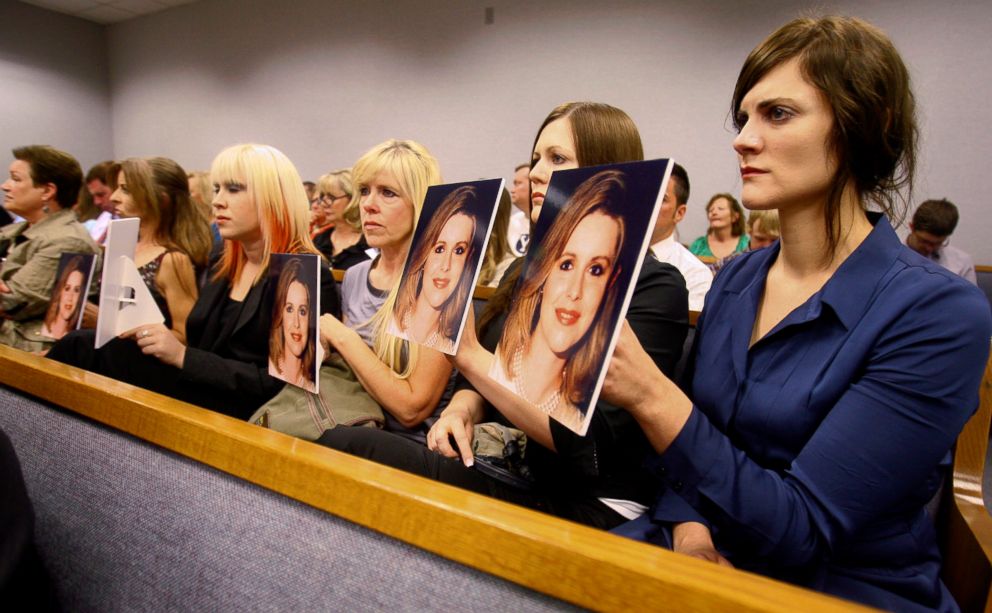 During the high-profile trial, Michele MacNeill's cause of death was the main source of contention between the prosecution and defense. Prosecutors said Martin MacNeill persuaded his wife to have plastic surgery so he could dope her up during her recovery and then drown her in their bathtub, clearing the way for his mistress to move into the family's home.
Defense lawyers said that Michele MacNeill died of heart problems, which caused her to fall into the bathtub, and that Martin MacNeill was not guilty. The coroner's report initially ruled Michele MacNeill died of natural causes.
In November 2013, Martin MacNeill was convicted of murder and obstruction of justice.
"It's been a struggle and a fight, but fighting for justice," Somers said. "My father had to be in prison because he was a man that would not stop. His evil would continue."
Separately, after a 2014 trial, MacNeill was found guilty of sexually abusing Somers in May 2007.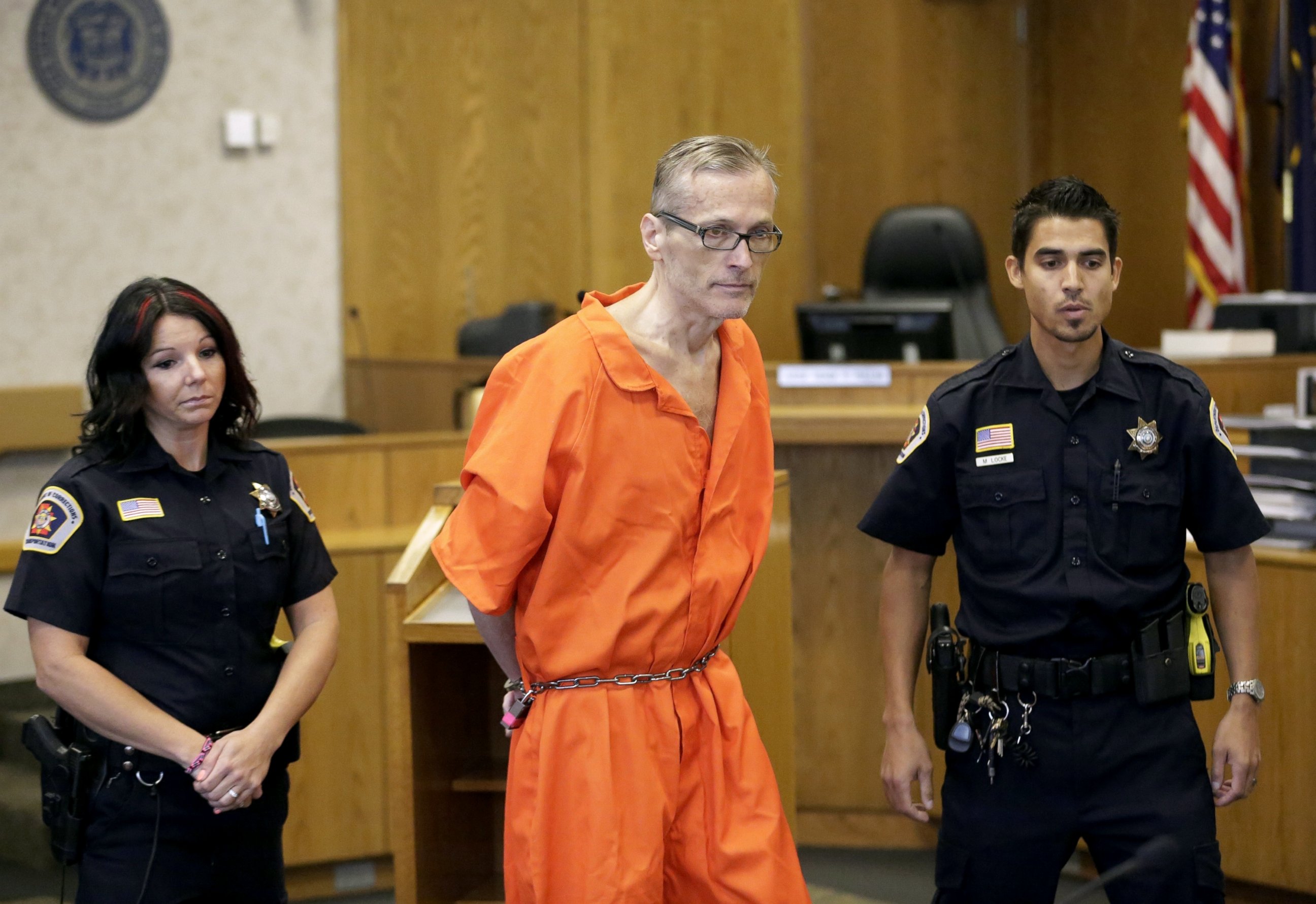 Randy Spencer, who was MacNeill's defense attorney for 10 years, told ABC News Tuesday he believes his client was innocent of murder and sexual abuse.
"There is a lot more to Martin MacNeill than the monster that the media has made him out to be. Prior to these allegations, he was a man who was looked up to by his family and friends, for his professional accomplishments and for many good things that he did, the people that he helped. ... I talked to a number of people who would relate stories of how he helped them in times of need, by providing medical care without a fee, helping loved ones who were in hospice care," Spencer said.
"I saw a Martin MacNeill and became friends with a Martin MacNeill that no one over the last 10 years has been able to see," Spencer said. "Every time I would visit him he would greet me with a hug." and even when he was convicted "he expressed his gratitude to me for my efforts."
Spencer said he last saw Martin MacNeill on March 30 when he visited him in prison.
"Since he was convicted -- and I believe wrongfully -- he has lived a typical life of someone who is incarcerated, and it's been challenging for him," Spencer said. "He was a doctor and lawyer and experienced many things in life and to be incarcerated ... was very hard on him. The way he described it to me was he said it was 'no life.'"
Mourning her mother and searching for peace
Martin MacNeill's death at the Utah State Prison on April 9 is "preliminarily being investigated as a suicide," though the official cause of death is still being reviewed by the Office of the Medical Examiner, a spokeswoman for the Utah Department of Corrections told ABC News.
In the wake of her father's death, Somers said, "I just hope that there's peace after all this and that we can move on. ... And peace for not only myself but the rest of my family and others that have been victimized by my father."
"We lost so much. My mother, she was my best friend, almost my second half. She was the biggest part of my life," Somers said. "He took away our mother who was the most amazing, amazing human being that I've ever met. She was the exact opposite of him. She was the most loving and caring person. She raised four children and then opened her heart and her life and adopted four more children. And she was just a wonderful example of just love and compassion.
"Trying to pick up the pieces over the last 20 years, it's been very, very difficult," Somers said. "And finishing medical school and residency and working, doing all the normal life things. It's hard when you're in a constant battle and struggling because of the acts of one man."
But Somers added, "I'm trying to focus on the good in my life. I'm trying to focus on my mother. She was amazing. I have so many memories of her. She was just my example of everything: love, compassion."
On April 11, 2017, exactly 10 years after her mother's murder, Somers said she is balancing handling the logistics of her father's remains with taking her children to see flowers -- to "see something beautiful" -- at one of her mother's favorite places.
"I tell them a lot of stories about grandma Michele ... they definitely know her," she said. "I just wish she was able to be here with us."
ABC News' Lauren Effron, Sunny Antrim and Nikki Battiste contributed to this report.
The Associated Press contributed to this report.