A Washington, D.C., man fatally shot a 13-year-old boy early Saturday morning, whom he said was breaking into vehicles in his neighborhood, according to the Metropolitan Police Department.
Police identified the deceased teenager as Karon Blake of Northeast D.C.
The MPD and D.C. Fire and Emergency Medical Services arrived on the scene at 3:55 a.m. after responding to a call of a shooting, where they discovered Karon suffering from multiple gunshot wounds, according to the police report.
D.C. Fire and EMS transferred Karon to an area children's hospital, where he was pronounced dead after attempts to save his life were unsuccessful, police said.
According to MPD detectives, the alleged shooter heard noises outside his home and noticed someone trying to break into vehicles shortly before 4 a.m. ET on Saturday.
The unidentified resident went outside with his registered firearm to investigate when he and Karon had some sort of interaction, resulting in the man shooting the 13-year-old boy, according to the report.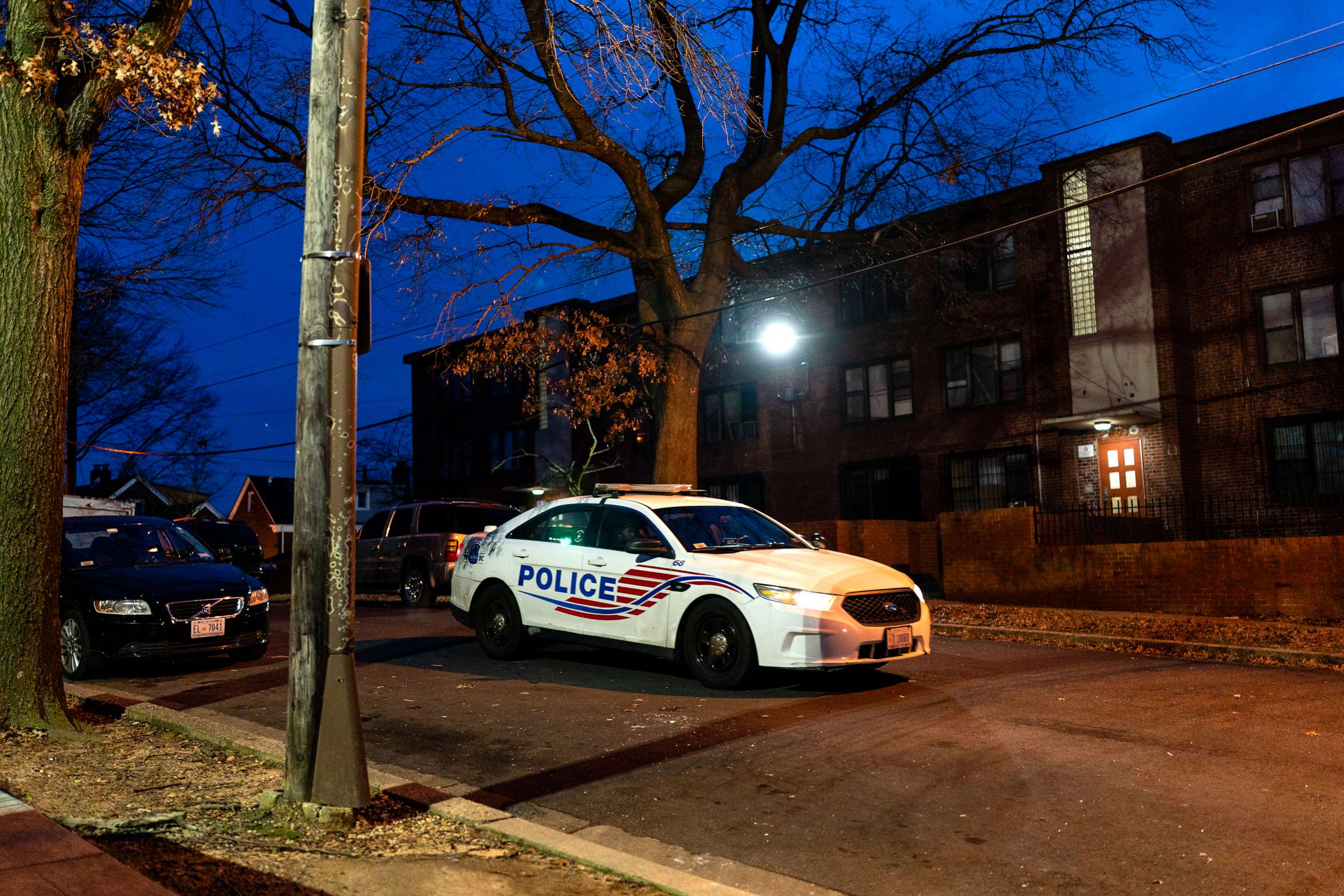 U.S. Attorney's Office in D.C. said the investigation into Blake's death remains ongoing.
"As with any pending matter, it would be improper and imprudent to comment any further at this time. The U.S. Attorney's Office for the District of Columbia is committed to thoroughly investigating this matter," the office said in a statement to ABC News.
MPD did not respond to ABC News' request for comment.
"I again wish to express my deepest condolences to the family of Karon Blake. He was a son, brother, friend and student who should still be here," Ward 5 Council Member Zachary Parker told ABC News in a statement. "I am deeply saddened and outraged by Karon's killing."
The shooter has not been charged with a crime or identified, but detectives from MPD and the U.S. Attorney's Office are investigating the incident for any potential charges, according to the police report.
"No car or material possession is worth a life -- under any circumstances," Parker said. "I join Ward 5 residents in calling on the Metropolitan Police Department and the U.S. Attorney's Office to hold accountable the individual who took Karon's life."
ABC News' Tesfaye Negussie and Abigail Cruz contributed to this report.