— -- Eight people were found dead and about 30 others injured inside a brutally hot semitrailer parked in a Wal-Mart parking lot in San Antonio, Texas, in what authorities are calling "a horrific scene."
One of the injured later died, officials said, bringing the death toll to nine in what police described as an apparent human smuggling attempt. Officials had first said two additional people had died but later corrected the number to one.
Authorities became aware of the truck overnight after a Wal-Mart employee, who was approached by someone who had been in the truck asking for water, notified police of the interaction, San Antonio Police Chief William McManus said this morning at a press conference, alongside other officials from the city.
"We're looking at a human-trafficking crime here," McManus said.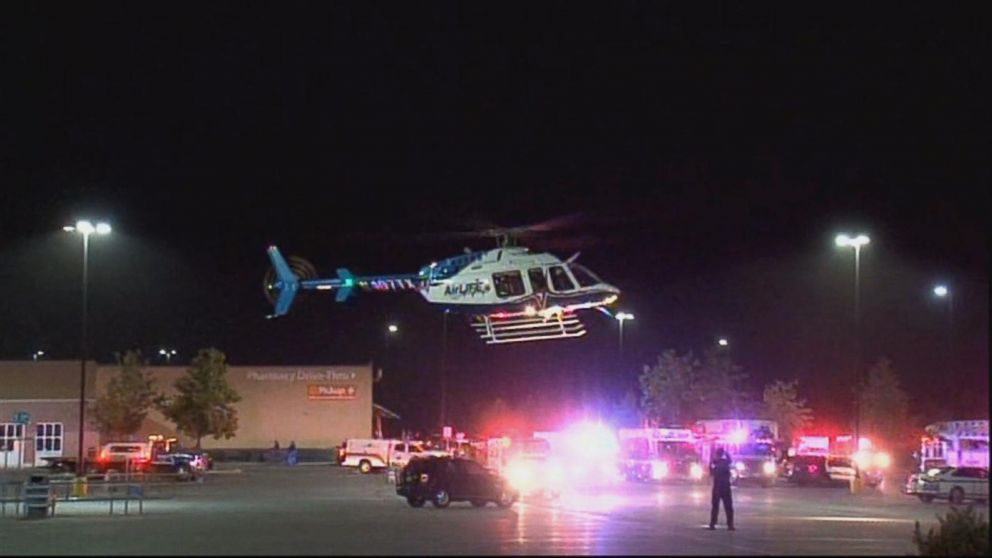 Inside the semitrailer, authorities found eight dead people, as well as 20 other people who were in "extremely critical condition or very serious condition" and an additional eight suffering lesser injuries like heatstroke and dehydration, San Antonio Fire Chief Charles Hood told the press this morning.
There were 38 people found inside the truck, McManus said, and Hood said at least two of them were "school-age" children.
The truck had no working air-conditioning system, and the temperature outside topped 100 degrees Fahrenheit, Hood said. McManus added that the truck's passengers lacked access to water.
"They were very hot to the touch," he said of the people found inside.
An ICE official said as many as 100 people originally could have been in the back of the truck.
U.S. Attorney Richard Durbin Jr. said later Sunday that James Mathew Bradley Jr., 60, of Clearwater, Florida, was in federal custody in San Antonio.
In a statement, Durbin said Bradley is expected to make a court appearance after a criminal complaint is filed Monday. His office wouldn't say whether Bradley was the alleged driver of the truck, according to The Associated Press.
Police earlier said that the driver of the truck had been arrested and could face federal and state charges, but officials did not give the driver's name.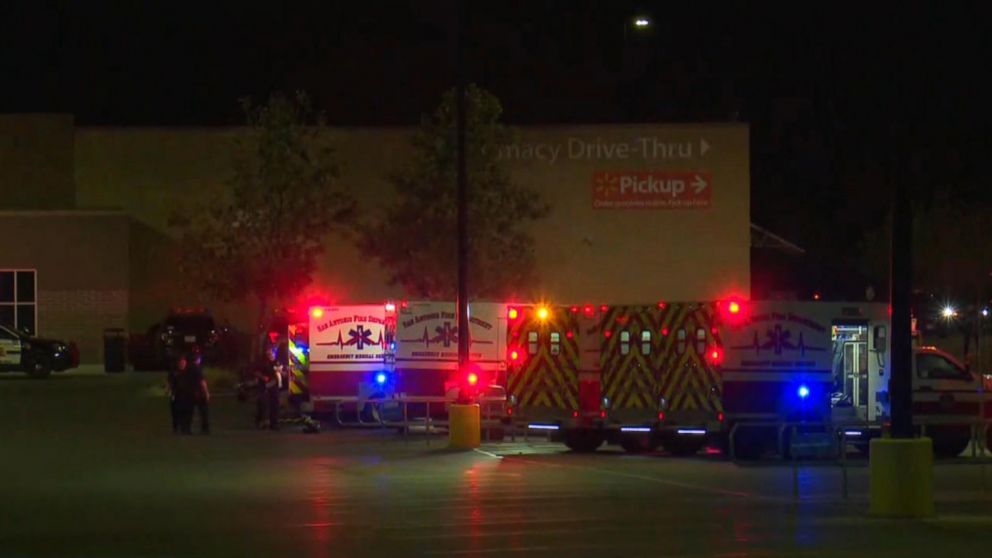 Meanwhile, surveillance video from the store showed that a number of vehicles entered the parking lot and "picked up lots of folks that were in that trailer that survived the trip," McManus said.
Some of the people who had been in the truck ran into the woods nearby, he said. The area was searched, and another attempt will be made in the morning, officials said.
The Department of Homeland Security's Immigration and Customs Enforcement has been called in to help investigate, officials said.
San Antonio Fire Chief Charles Hood, who stood alongside McManus at the press conference, said firefighters arrived on the scene at 12:26 a.m. local time and began pulling the people out of the truck. The injured were taken to different hospitals, some by helicopter, he said.
Authorities said that they still don't know the origin of the truck or how long it had been parked at the Wal-Mart and that the search for such details is part of the investigation underway.
The officials said more details about the victims, including their genders and ages, will be released at a future briefing.
While McManus called it a "horrific tragedy," he said the such trafficking "is not an isolated incident. This happens quite frequently ... Fortunately, there are people who survived, but this happens all the time," he said.
Thomas Homan, the acting director for Immigration and Customs Enforcement, weighed in on the case, calling it a "horrific crime."
"By any standard, the horrific crime uncovered last night ranks as a stark reminder of why human smuggling networks must be pursued, caught and punished," Homan said in a statement. "These networks have repeatedly shown a reckless disregard for those they smuggle."
Durbin described what emergency workers found as "a horrific scene."
"All were victims of ruthless human smugglers indifferent to the well-being of their fragile cargo," he said. "The South Texas heat is punishing this time of year. These people were helpless in the hands of their transporters. Imagine their suffering, trapped in a stifling trailer in 100-plus degree heat."
ABC News' Amanda Maile and Matt Foster contributed to this report.