7 Dead, at Least 53 Injured in Tennessee Wildfire, Officials Say
The wildfire is the state's biggest fire in 100 years, the governor said.
— -- At least seven people have died from the massive eastern Tennessee wildfire that has burned more than 15,600 acres in Sevier County, officials said on Wednesday.
Officials have not released the names of the deceased.
The blaze -- which has devastated the cities of Gatlinburg, Pigeon Forge and surrounding areas -- has also injured 53 people, scorched more than 700 homes and forced thousands to evacuate, officials said. It is believed to be human caused.
Some 14,000 people were evacuated from Gatlinburg on Monday night, and the city has been closed off to residents since then. Police say they have searched about 30 percent of the city so far, and officials estimate that some 300 buildings were destroyed there alone.
Wildfires Devastate Eastern Tennessee Town
Smoke billows from the remains of a home on the northern outskirts of Gatlinburg, Tennessee, Dec. 1, 2016.
Andrew Nelles/The Tennessean via AP
Tennessee Gov. Bill Haslam said that the wildfire is the state's biggest in 100 years.
Haslam spoke with President Barack Obama Wednesday, according to the White House. "The President expressed his deepest condolences for the lives lost in the fire as well as his sympathies for the affected residents who may have lost their homes or businesses," read a statement from the White House. "The President asked the Governor for an update on the ongoing response, and committed to providing the assistance necessary to combat this fire."
Sevier County Mayor Larry Waters said he has "never seen anything like this in the county."
The fire was exacerbated on Tuesday by what authorities have described as "hurricane-force" winds of up to 87 mph.
Much-needed rain came on Wednesday and helped crews suppress the blazes, according to Gatlinburg Fire Chief Greg Miller.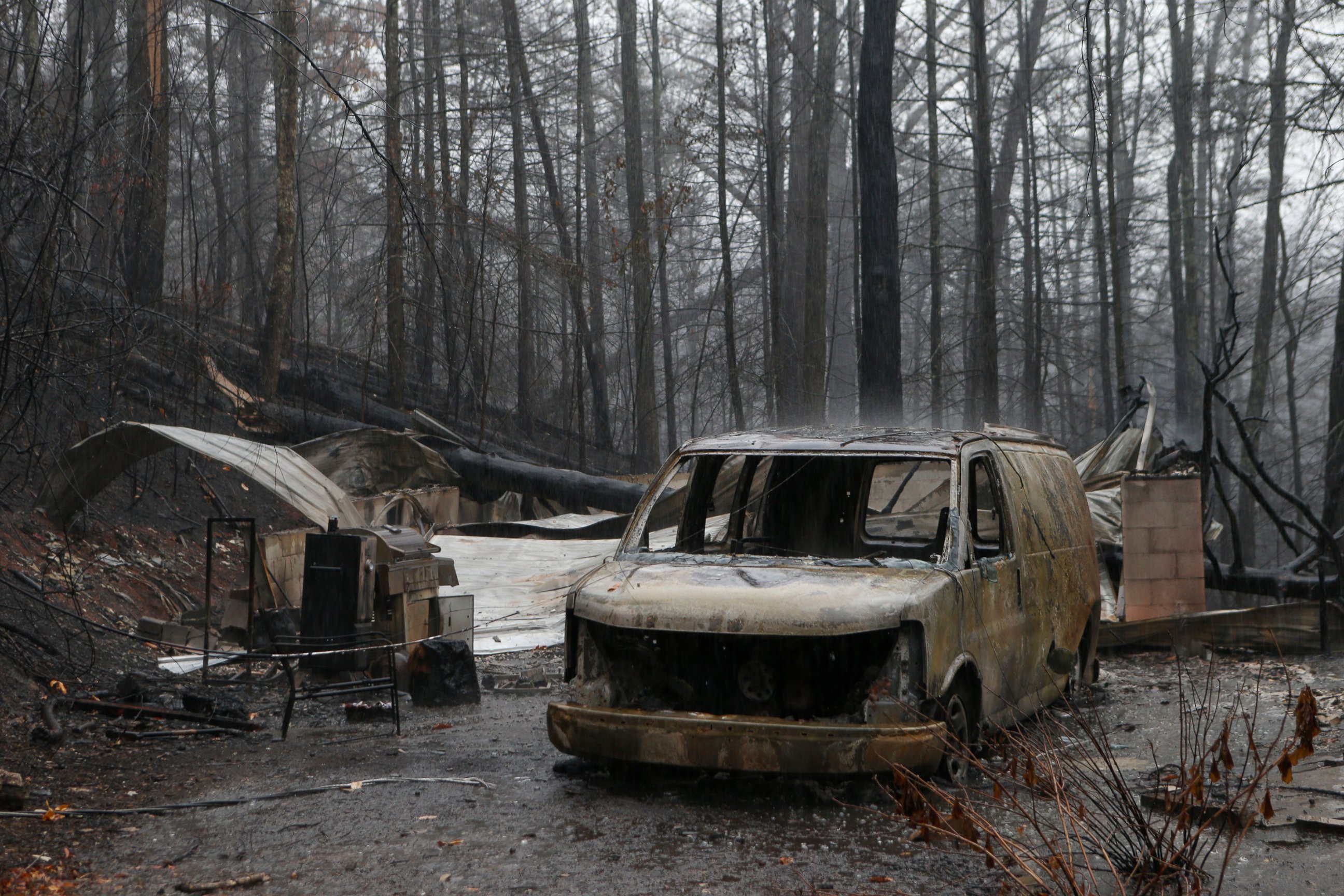 However, also presented new challenges, Miller said. Firefighters are now experiencing some rock and mudslides, he said.
The fire chief added that unless the rain penetrates deep into the brush fire, there is still a threat.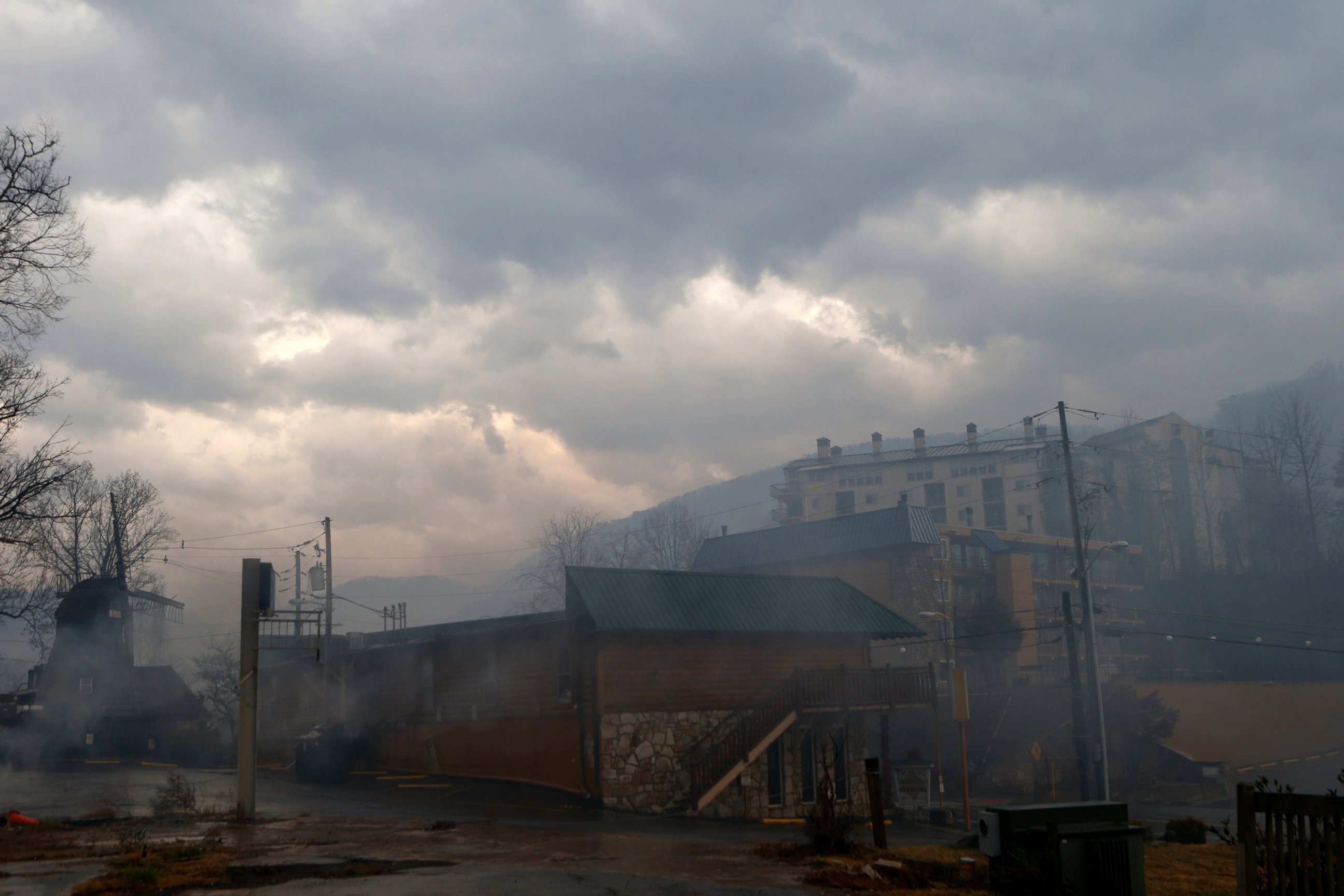 Over 200 firefighters remained on the ground Wednesday, according to Miller.
Gatlinburg Mayor Mike Werner said at a news conference on Tuesday that it was a "devastating time" for the city but that its people were "strong and resilient."
There are still areas that authorities are trying to reach, Werner said, noting that "nobody had a clue" the fire would spread "that fast."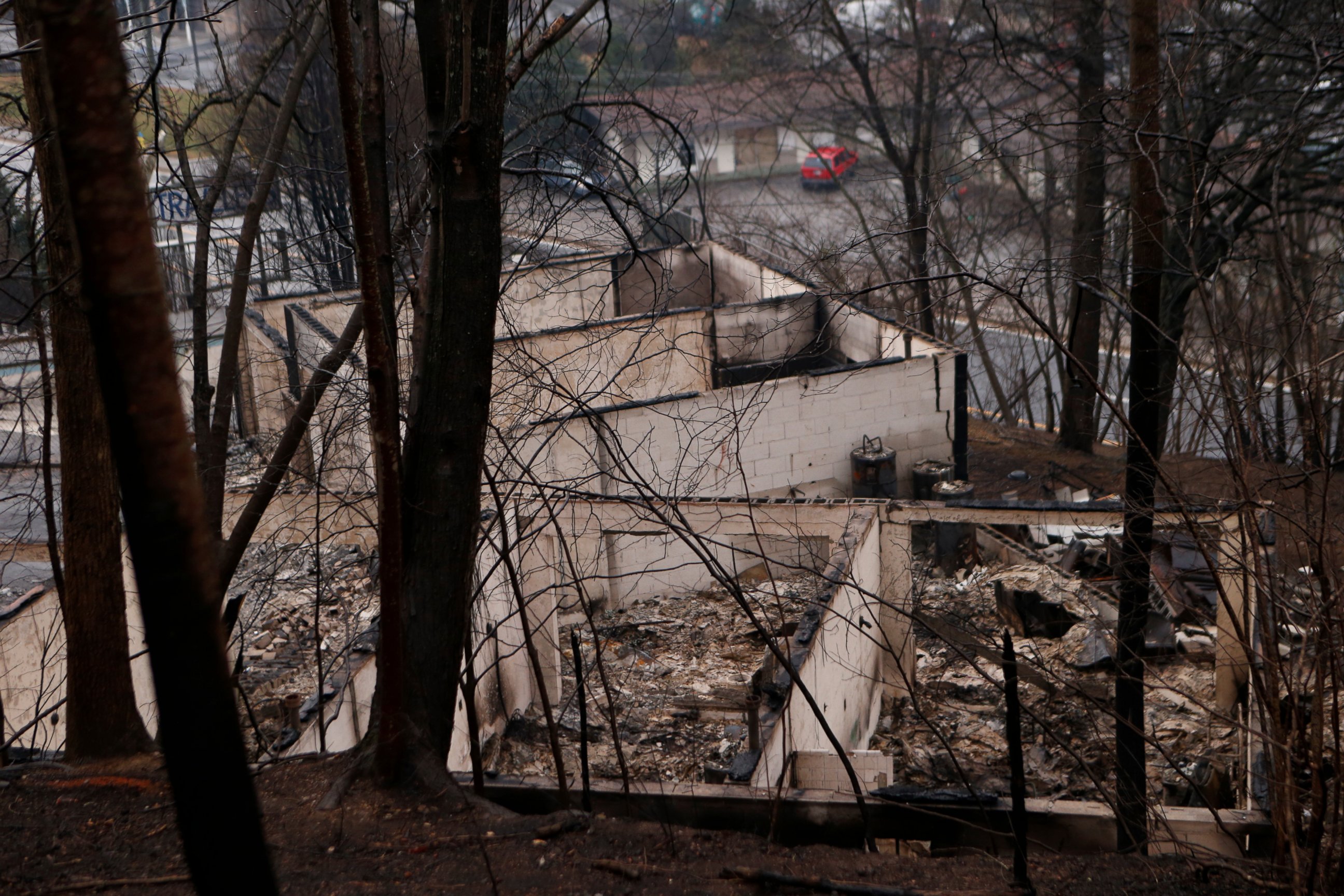 The blaze was "a scary sight to see," he said, adding that "people were basically running for their lives."
Numerous roads remain closed and blocked by fallen trees and power lines as a result of the fires, officials said.