An employee at a Chattanooga, Tennessee, post office fatally shot his supervisor during a heated argument that erupted at their workplace over the weekend. The employee then shot himself and crashed a vehicle into a strip mall business, police said.
The shooting unfolded around 10:30 p.m. Sunday. Police officers responded to a report of possible active shooter at a post office in a neighborhood southeast of downtown Chattanooga, police Chief Celeste Murphy said at a news conference early Monday.
Murphy confirmed the post office shooting and a vehicle crash six miles away were connected to the same incident.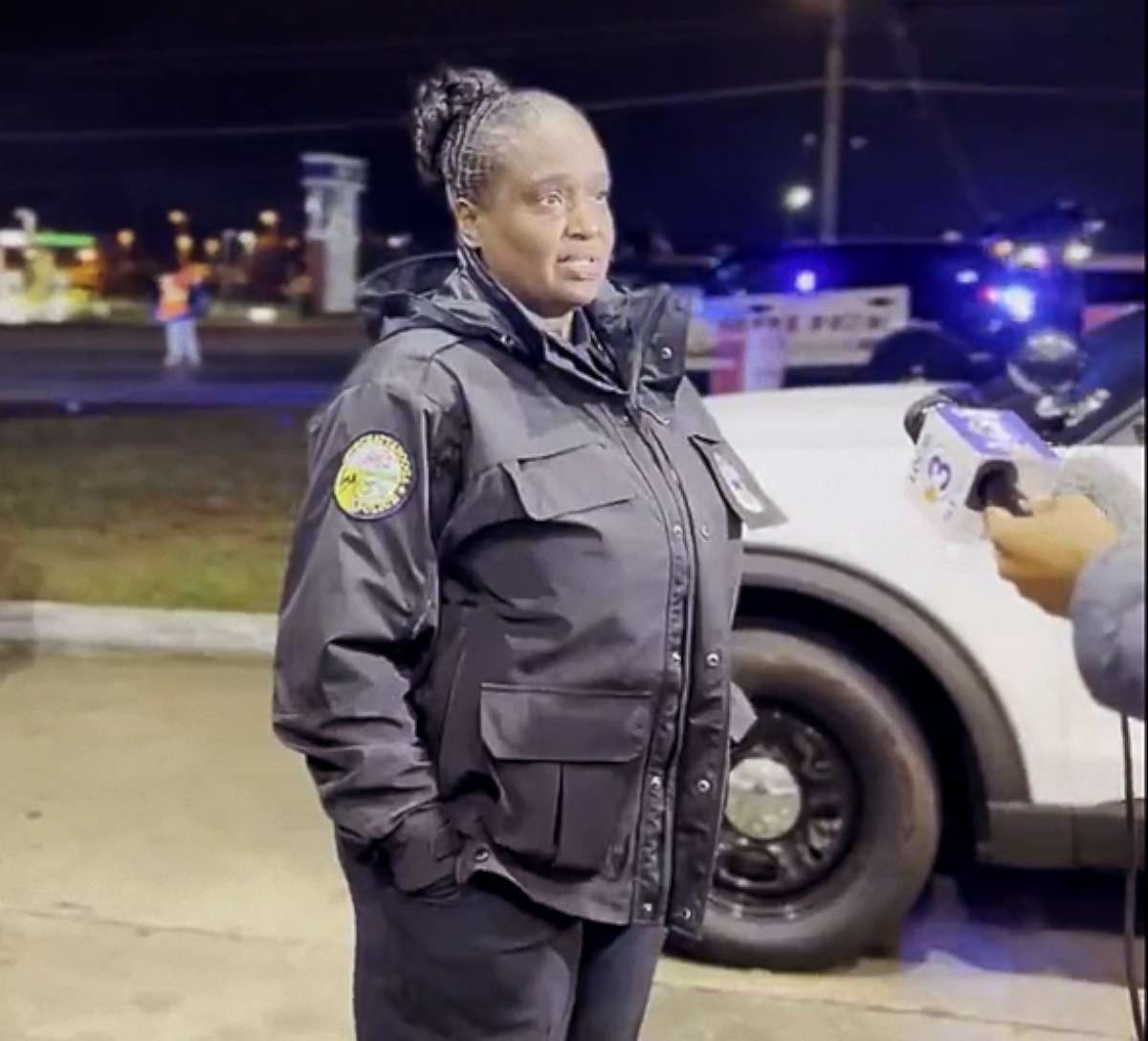 In a statement released late Monday, police said the shooting occurred after a postal employee and his supervisor got into "a heated argument" while on the job.
The employee, 27-year-old Brian Simmons, fled the post office in a pickup truck after allegedly shooting his supervisor, 30-year-old Cody Ranson, multiple times, police said. The postal facility was closed to the public at the time of the shooting.
The suspect drove away in a pickup truck before losing control of the vehicle and crashing into a business at the nearby Northgate Mall. The truck plowed through the front door of the Apple Nail Bar and continued through a wall into an adjacent FedEx office.
Police confirmed that Simmons died by suicide from an apparent self-inflicted gunshot wound.
Alex Nguyen, who owns the Apple Nail Bar, told ABC affiliate station WTVC in Chattanooga he was scheduled to take over the business on Tuesday.
"I don't know where to start to clean up because there's so much work to do," Nguyen said.
Murphy said the incident was contained to the post office and the mall where the crash occurred.
ABC News' Keith Harden contributed to this report.