Three people were killed and three others were seriously injured in a shooting early Sunday at a crowded Wisconsin bar, prompting a two-state search for at least one gunman who authorities arrested on Sunday afternoon after allegedly targeting the victims.
Gunfire broke out inside and outside the Somers House Tavern in Kenosha, Wisconsin, around 12:42 a.m. when a man who had been kicked out of the bar returned with a handgun and opened fire, Kenosha County Sheriff David Beth said at a news conference Sunday morning.
"We don't believe this was a random act," Beth said. "From what I've been told, the three people who passed away probably knew each other. This was a targeted situation."
Beth said it was not immediately clear why the gunman was asked the leave the tavern.
"This person that was asked to leave wasn't cooperating with the management there," Beth said. "But I believe he returned a short time later and came in and did the shootings."
Beth did not rule out the possibility that more than one gunman was involved in the fatal shooting, saying more than one gun could have been used.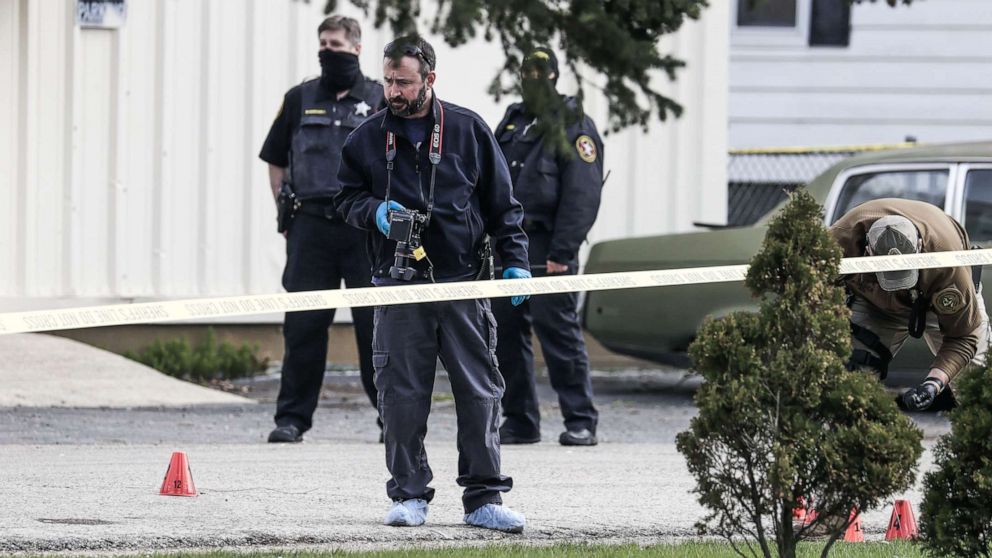 He said detectives are combing through surveillance video and interviewing witnesses in an attempt to identify the suspect or suspects. Law enforcement agencies throughout southeast Wisconsin and northern Illinois searched for the suspect before he was arrested on Sunday afternoon, the sheriff said.
"A person of interest has been located and will be criminally charged with (1) count of 1st-degree intentional homicide with additional criminal charges to follow pending further investigation," Sgt. David Wright of the sheriff's office said in a statement. "There is no threat to the community at this time."
In a separate statement sent out earlier Sunday, Sgt. Wright described the suspect as "a Black male over six feet tall wearing a light-colored hooded sweatshirt."
Beth said he could not immediately say if any of the three people killed worked at the Somers House or were patrons. The names of the victims have not been released.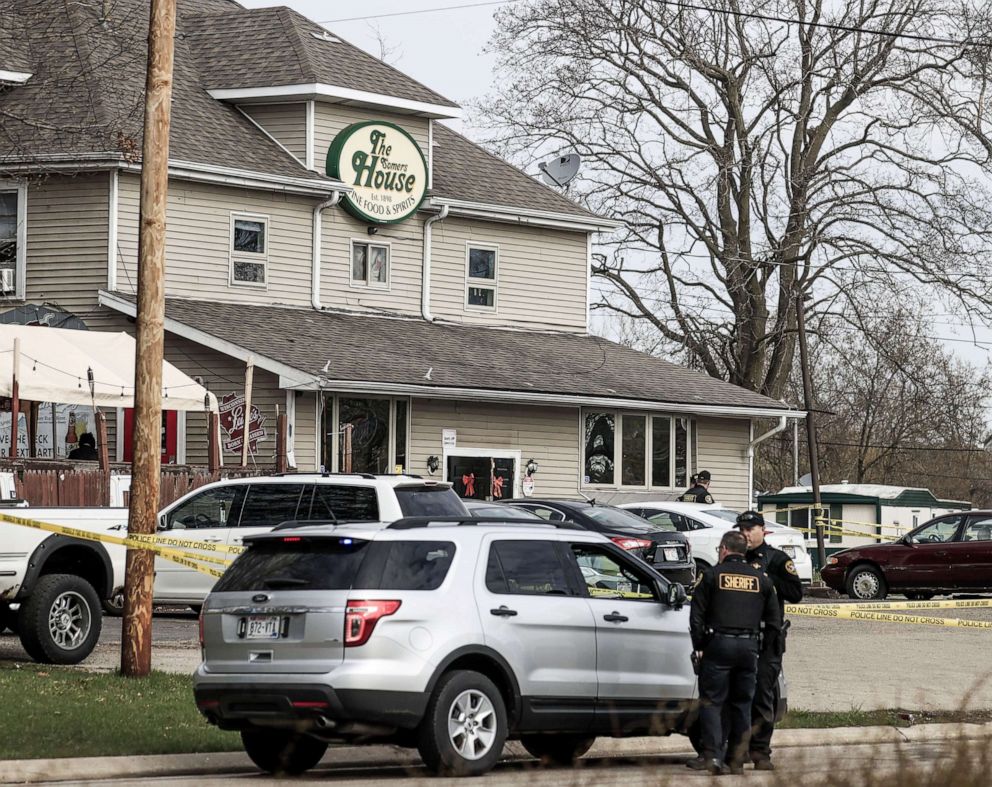 "I believe the gunman knew who the victims were. Whether the victim knew the gunman, I don't know," Beth said.
He said investigators believe a second shooting that occurred outside the bar is related to the bloodshed inside.
Beth said one of the people shot managed to jump in a car with two other people, who flagged down a law enforcement officer. He said the officer moved the victim to his patrol car, but the person died en route to a hospital.
The shooting caused a lockdown at nearby Carthage College, but Beth said there was no threat to the surrounding community.
ABC News' Ahmad Hemingway contributed to this report.