A major storm system in the central U.S. is bringing significant impacts this weekend, including strong tornadoes, damaging winds and flooding in the South while an April blizzard threatens parts of the southern Plains and upper Midwest.
There have been 10 tornadoes reported across the South since the outbreak began: four in Arkansas, four in Louisiana and two in Texas. There have been over 180 reports of severe weather from this storm system -- including numerous severe wind and hail reports from Wisconsin to Texas.
The storm system is responsible for at least one death as a 2-year-old girl in Red Chute, Louisiana, was killed when a tree fell on her family's mobile home, the Bossier Parish Sheriff's Department reported.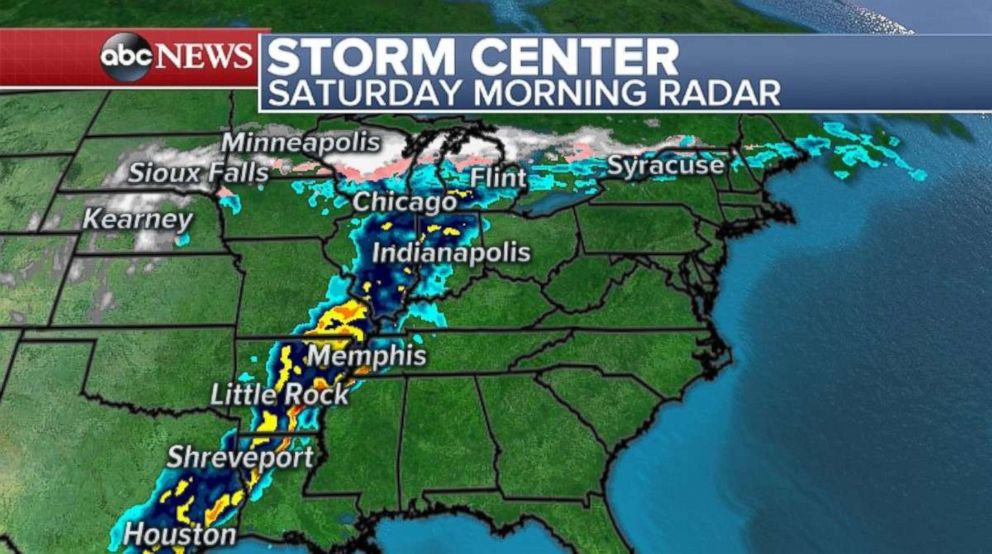 Heavy snow, with dangerous blizzard conditions, remains in parts of the upper Midwest on Saturday morning, while a line of powerful severe storms stretches down the Mississippi Valley into eastern Texas. A tornado watch remains in effect for parts of Texas, Louisiana, Arkansas, Mississippi and Tennessee. The tornado watch is currently set to expire by 6 a.m. CDT.
As the line of storms pushes east, they will strengthen later in the day and there will be another round of severe weather across parts of the Deep South. There is a threat for strong tornadoes today across parts of Louisiana, Mississippi and Alabama. Nashville, Birmingham, Mobile, New Orleans and Tallahassee all have a chance of seeing tornadoes, large hail and damaging winds by Saturday evening.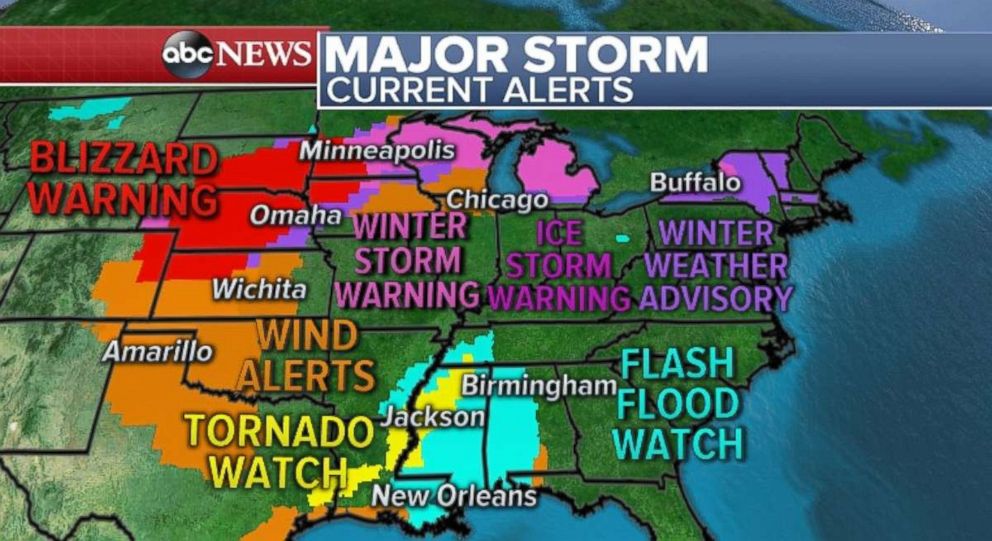 The threat pushes off toward the Southeast coastline on Sunday with severe weather stretching from much of Florida all the way into southern Virginia. While the threat looks to be less intense than Friday and Saturday, there is still a chance of brief tornadoes, damaging winds and large hail from Fort Myers, Florida, to Roanoke, Virginia.
Flash flooding is expected Saturday in parts of the Deep South from Louisiana to Alabama -- where 3 to 5 inches of rain will remain possible with very slow moving thunderstorms. On Sunday night and Monday, the storm will track toward the Northeast. An onslaught of rain is expected in parts of the I-95 corridor from Washington, D.C. to New York. Locally, 2 to 3 inches of rain is expected with isolated flooding.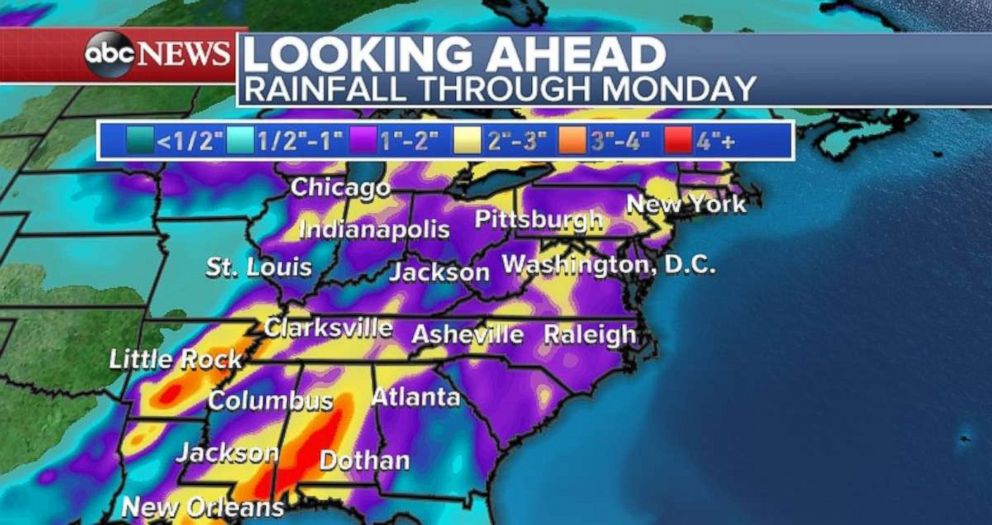 Blizzard conditions up north
There are dangerous blizzard conditions Saturday morning in parts of the Northern Plains and upper Midwest. Near whiteout conditions and impossible travel are occurring across parts Iowa, South Dakota and Minneapolis.
Wind gusts today will reach 50 mph in some parts of this region with locally higher gusts. This could cause significant drifting of snow, whiteout conditions and potential infrastructure damage.
The heaviest of the snow will be located over parts of southern Minnesota and northern Iowa by Saturday night. Then tomorrow, the snow and icy mix moves into the Great Lakes and reaches into parts of the higher elevations of New England.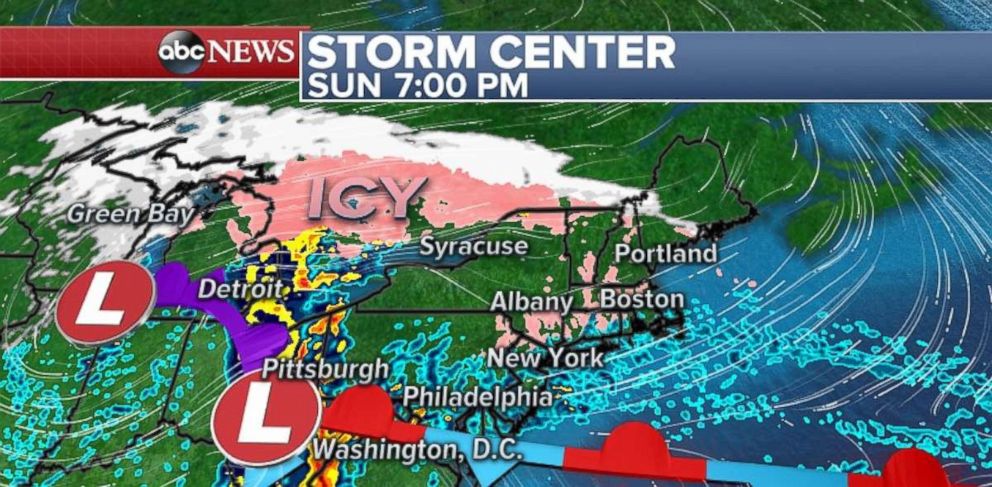 The heaviest snow is expected across parts of southern Minnesota where locally 12 to 18 inches of snow could fall. In the Twin Cities, the top snowstorm on record for the month of April is from April 14, 1983, when 13.6 inches of snow fell. The record could be challenged with this storm.
Some ice is expected in parts of New England and upstate New York on Sunday night into Monday. While accumulation will be fairy light, slippery travel is possible on Monday morning across the region.