5 confirmed dead as severe thunderstorms batter Northeast
The National Weather Service received reports of baseball-sized hail.
Five people are dead and nearly half a million customers in the Northeast are without power due to severe weather that includes thunderstorms, flash flooding, hail, winds up to 80 mph and possibly tornadoes.
An 11-year-old girl was killed in Newburgh, New York, by a falling tree that also injured her mother. Also in Newburgh, police said a tree fell on a women who was operating a vehicle. She died later. In Danbury, Connecticut, one person died after a tree fell on his truck. A fourth person was killed by a falling tree in New Fairfield, Connecticut. And a 31-year-old male died when a tree fell on his car in the Poconos at around 4 p.m.
As of 8 p.m. ET, 496,777 customers in Pennsylvania, New York, New Jersey and Connecticut had lost electricity. That had declined to 359,534 by 5:45 a.m. on Wednesday.
The National Weather Service had received more than 100 severe storm reports shortly after 6 p.m., including reports of baseball-size hail and wind gusts up to 80 mph.
Although the storm is moving quickly east, severe thunderstorm watches remain in effect from Washington, D.C. to Philadelphia and New York City to Boston. New flash flood watches have also been issued for the Washington, D.C., and Baltimore areas.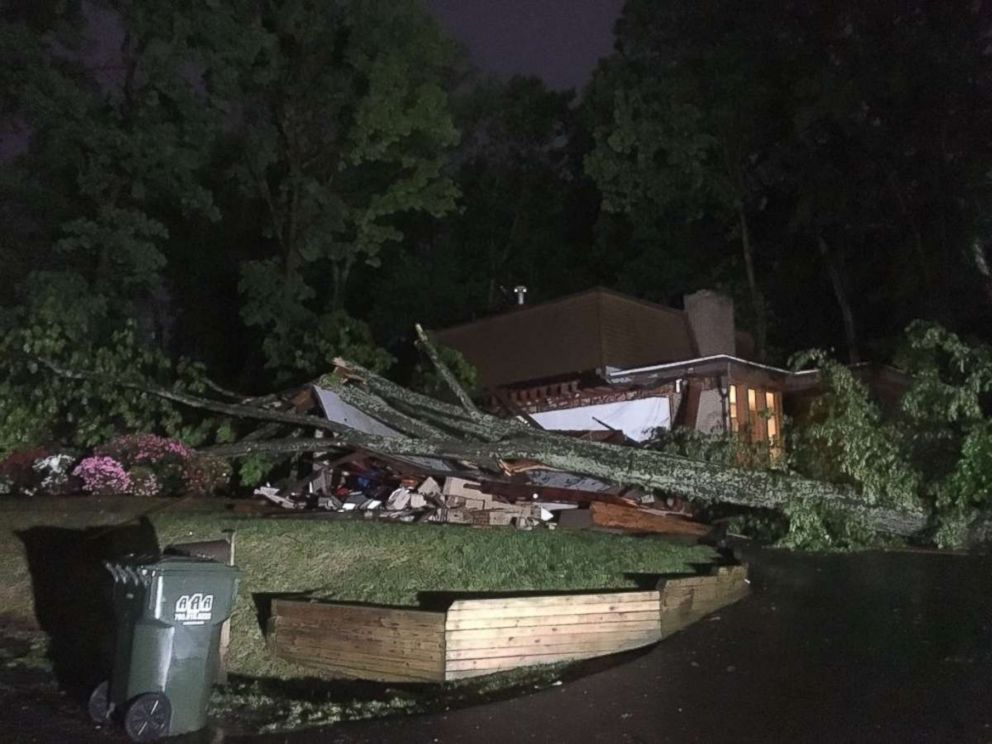 Service on one of the busiest train lines in the Northeast has been suspended due to the weather.
All of the Metro North lines have been suspended due to downed trees, leading to a frenzy at Grand Central Station in New York City during rush hour on Tuesday. Thousands of people were stranded at the station, ABC New York station WABC reported.
Amtrak service in the Northeast has also been canceled due to the storm, according to WABC.
Video out of New York City showed ominous clouds rolling in just after 5 p.m. ET.
Conditions were so bad in Newburgh that the city decided to close all roads due to the damage to trees and electrical infrastructure. Brookfield, Connecticut, declared a "town disaster" in response to the weather, urging people to remain indoors until officials can assess the damage.
A tornado watch was issued this afternoon for upstate New York, the Hudson Valley, northeast Pennsylvania, western Connecticut, Massachusetts and southern Vermont. Winds up to 80 mph and large hail are also threats in those areas.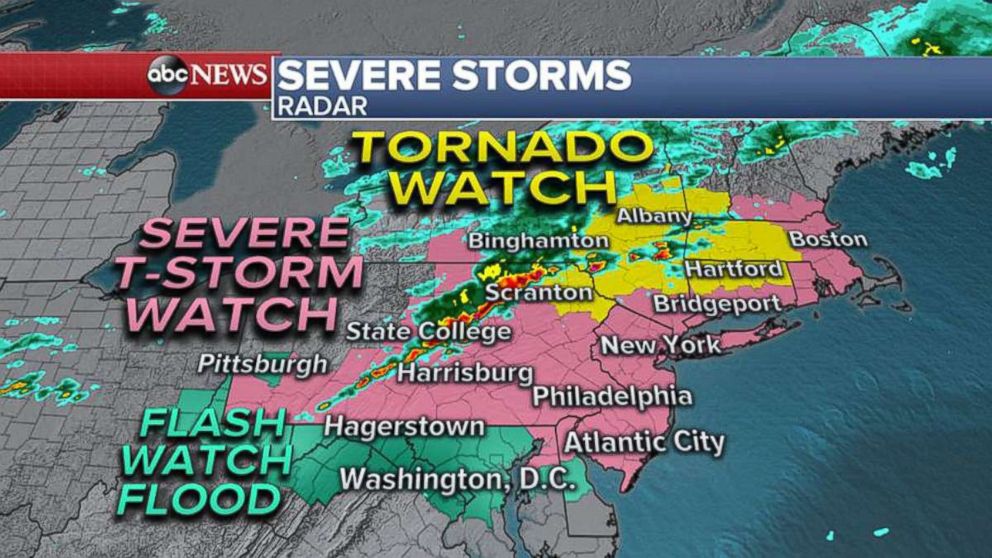 The severe threat will likely pass by about 9 p.m.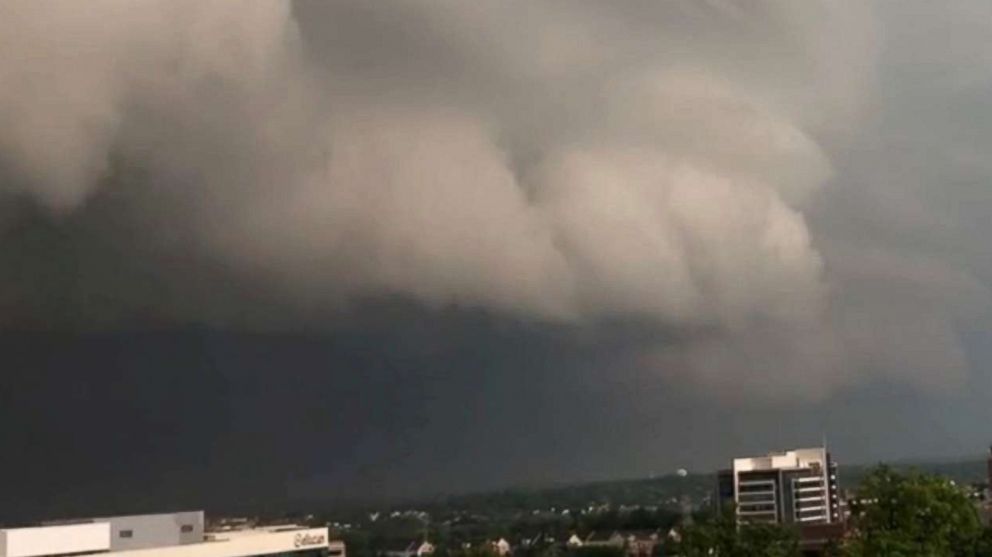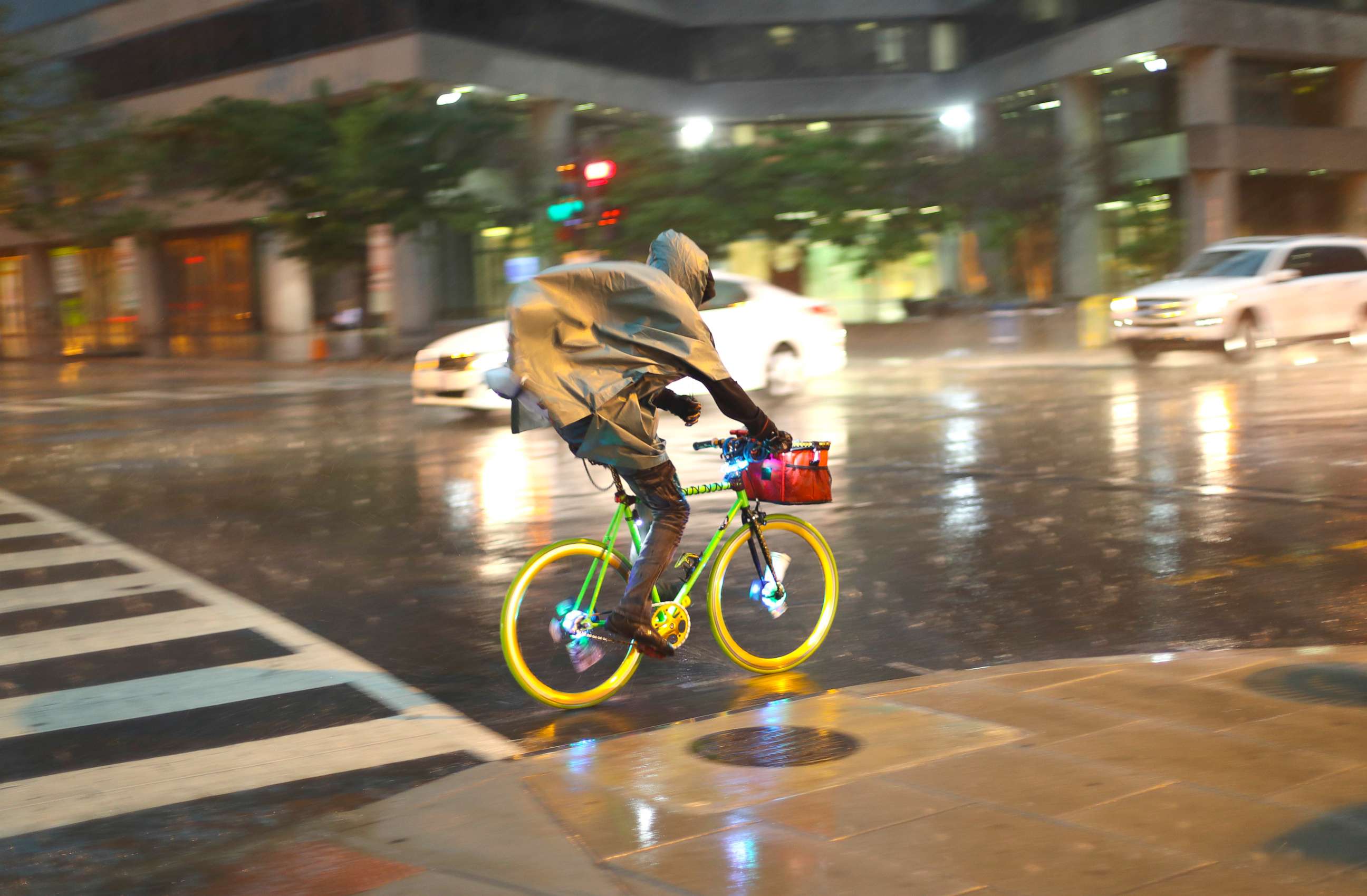 The Southeast is also expected to see heavy rain over the next several days. Flash flooding is possible throughout the week.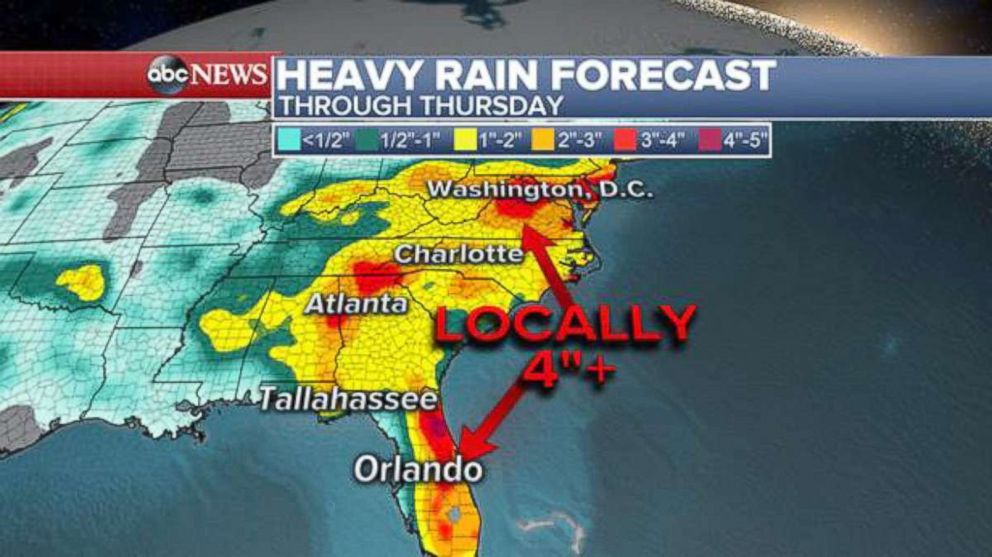 ABC News' Briana Montalvo contributed to this report.