Death row inmate's legal team hopes DNA testing on key piece of evidence will exonerate him before execution
Julius Jones was 19 years old when he was arrested for murder in Oklahoma.
Time moves slowly for 37-year-old Julius Jones as he sits and waits on death row in Oklahoma.
Each day for the past 19 years, Jones moves closer to being executed for a murder many believe he did not commit. Now, a key piece of evidence that was never tested before could give Jones a shot at freedom.
"We think Julius was wrongfully convicted, and that Oklahoma is at risk of executing an innocent man," Jones' attorney Amanda Bass told "Nightline."
Jones was 19 years old when he was arrested and at the time, prison seemed like an unlikely place to find him.
"It was just an ordinary night," Jones said. "I really didn't have any idea how my life could change."
He was a champion high school basketball player, beloved by his teachers and a star student.
"We were the only two African-American males to graduate in the top 10 percent of our class," said Jones' friend Jimmy Lawson. "Julius attended the University of Oklahoma on an academic scholarship as well, which was big time."
Jones' case is the focus of a new ABC docu-series called "The Last Defense," from Oscar-winning actress turned executive producer Viola Davis. "The Last Defense" finale airs on Tuesday, July 24 at 10 p.m. on ABC.
Jones now has a new legal team composed of Bass and Dale Baich.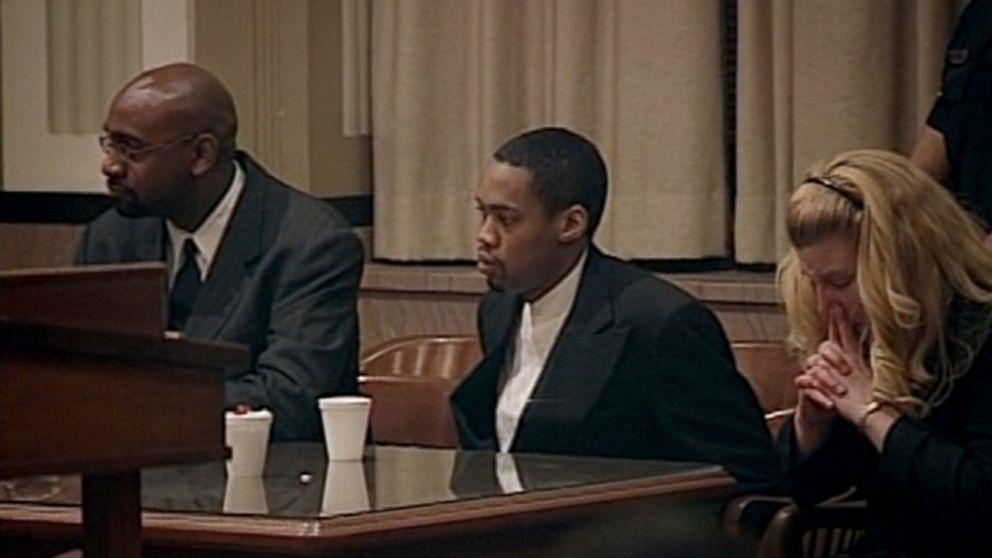 His story begins on a summer night in 1999 when gunshots rang out in a quiet neighborhood in Edmond, Oklahoma, a wealthy suburb of Oklahoma City. Paul Howell, 45, had been shot and killed during a carjacking of his GMC suburban.
Jones' attorneys said two shell casings were found at the scene and the victim's sister, Megan Tobey, was the only eyewitness.
"Megan Tobey described the shooter as a young, black man wearing a red bandana, a white shirt and a stocking cap or a skullcap. She was not able to identify the shooter's face because it was covered," Bass said.
Two days after the shooting, Jones' attorneys said police found Howell's car parked at a grocery store on the southside of Oklahoma City. The store was just a few blocks away from a chop shop where police learned Ladell King had offered to sell a suburban.
"He told police that on the night of the crime, a guy named Chris Jordan comes to his apartment," Baich told "Nightline". "A few minutes later, according to Ladell King, Julius Jones drives up."
King was well known to local police, according to retired Edmond Police Det. Dennis Dill, who said King "was involved in car thefts all around the metro area. He had been doing that for years."
Jordan and Jones were high school acquaintances. Jordan was a suspected gang member and Jones, by then a college student, had recently been in some trouble of his own.
"My first year at school, being young, just wanting to have money. I got into shoplifting," Jones said. "I stole pagers, I stole things that I could sell."
"Wrong is wrong. I shouldn't have done it, and I'm not trying to hide it from anybody that I've broken the law. I have. But, just because I broke the law does not make me a murderer," said Jones.
During King's interrogation, he told detectives that the two young men asked him to help them sell a stolen suburban.
"I'm just a middle man relaying a message. From this guy to that guy," King told police.
But, King said, he told them that the attention around the Howell case made it too risky to sell the car for parts. When he went home later, King said he told detectives he turned on the local news and saw a story about the killing that included a photo of Howell's suburban. "That [car] is what Julius got out of," King told police.
"I seen Julius driving a gold Suburban," King said during interrogation. "I remember something about him. He had a red bandana around his neck. He had a stocking cap on."
King also accused Jordan of being the driver.
Jordan was arrested and charged with felony murder, claiming he and Jones were out looking for suburbans to steal, but said it was Jones who pulled the trigger when they carjacked Howell. Jones has long maintained he never killed Howell.
"These people set me up to take the fall because they knew somebody was going to fry for this," Jones said.
"Both Ladell King and Christopher Jordan were directing the police's attention to the home of Julius Jones' parents as a place that would have incriminating items of evidence," Amanda Bass said. "Chris Jordan was in the back of a police vehicle talking to detectives who were telling people inside the home where to potentially look."
Inside Jones' parents' home, police found a gun wrapped in a red bandana tucked inside an upstairs crawl space.
Jones' attorneys said the evidence police found could have been planted by Jordan the night after the murder.
"Chris Jordan… [told police during interrogation] that the next day [after the killing], he had spent the night at Julius' parents' home," said Bass.
The night that Jordan stayed over, Jones said Jordan had told him he was locked out of his grandmother's house and needed a place to crash. He had never spent the night before that, Jones said.
"Julius slept on the downstairs couch, meanwhile Chris slept in the upstairs bedroom," Bass said. That bedroom is where police found the gun and the bandana.
Jordan denied this during trial.
Investigators built a case against Jones using statements from King and Jordan, as well as the gun and bandana being found inside his home. Jones was arrested and charged with capital murder.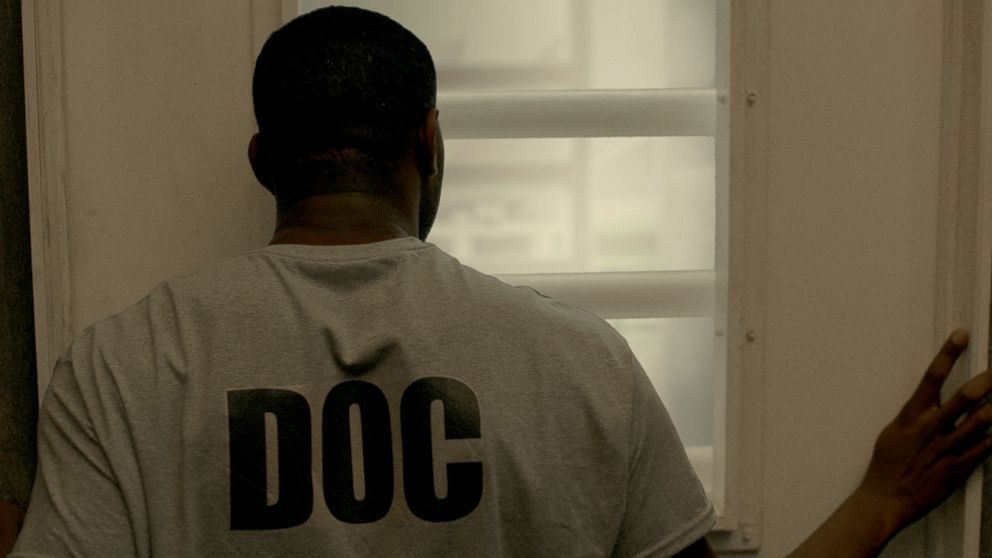 Shortly after Jones' arrest, the late prosecutor Bob Macy held a press conference announcing he would be seeking the death penalty.
"The prosecutor in this case, Macy, had been responsible for sending 54 people to death row. Well half of those convictions were overturned later," said Vanessa Potkin, one of the Executive Producers of The Last Defense and an attorney with The Innocence Project. "And three of the people that Macy sent to death row were later exonerated."
"Unfortunately in our criminal justice system," she continued, "the first person to be interrogated and to talk to the police who tells the police the story can be the one who gets the deal."
At trial, Jones' defense team was inexperienced and overwhelmed. First, the victim's sister said the killer's hair stuck out an inch from underneath the stocking cap and Jones' hair was closely cut.
"We actually have a photo of him the week before and then immediately after arrest is that his hair was incredibly short," attorney and Executive Producer Aida Leisenring told "Nightline."
"Unfortunately his defense team never submitted a photograph of a week prior of Julius Jones."
Jordan, meanwhile, wore his hair in cornrows that stuck out at the sides, Bass said.
Jones' lawyers also point out that the jury was not made aware that Ladell King was facing felony charges in an unrelated case until after his damaging testimony against Jones.
"Ladell King was facing a minimum of 20 years on a check fraud matter because he had three strikes," Leisenring said. "He was required to serve at least 20 years and in fact, it was dismissed entirely… So they had every motive and incentive to lie and the jury didn't get to hear all of that evidence."
Jones' legal team is convinced that there is no objective reliable evidence that points to Jones being the murderer, Leisenring said.
Jordan was sentenced to 30 years to life for being Jones' accomplice. He served 15 years and was released from prison in 2014. Jones was convicted of first-degree murder and sentenced to death.
In a startling twist, producers on "The Last Defense" recently tracked down one of the original jurors on the case, who told them a disturbing story about racial bias in the deliberation room.
"I was a juror on the case," this juror explains during one episode. "And this thing has weighed on me for a long time. What happened was, several of us from the jury were getting on an elevator. This was well before deliberations. And one of the jurors said, 'Well, they should just take that n----- out back, shoot him and bury him under the jail. It didn't matter what happened, this was a black man that was on trial for murder. He did it.'"
This juror said she told the judge about the racial comments the following day, but nothing happened. Recently, an appeals court judge rejected the claim.
Since his conviction, Jones' legal team has filed several motions for appeals. In October 2016, the U.S. Supreme Court declined to review his appeal, as well as the appeal for two other Oklahoma death row inmates, which made Jones eligible for execution when Oklahoma resumes state killings later this year, according to the Oklahoma City-based newspaper, The City Sentinel.
Julius Jones' only hope of exoneration now is the argument from his legal team that the red bandana, found inside his house, was never tested for DNA.
"The district attorney agreed to DNA testing," Bass said. "They agreed to test the red bandana and we are hoping there's something there that can identify who the real shooter was."
If the results come back and show a DNA profile for Jordan, then it should exonerate Jones, Leisenring said.
"Justice would be an exoneration but you can't get those 20 years back," she said. "So justice is bittersweet."
"What happened to Mr. Howell and his family is terrible. It's very tragic," Jones said. "But justice has not been served. Because the person who took his life is walking the streets. I want a new trial, I want a chance to show a jury why I'm innocent."