Delta plane lands safely at Charlotte airport without front landing gear
No injuries were reported among those on board the Boeing 717, Delta said.
A Delta plane landed safely at Charlotte Douglas International Airport Wednesday morning without its front landing gear, according to the airline.
Passenger Chris Skotarczak told ABC News there was no chaos on board during the landing, and he praised the crew for their work.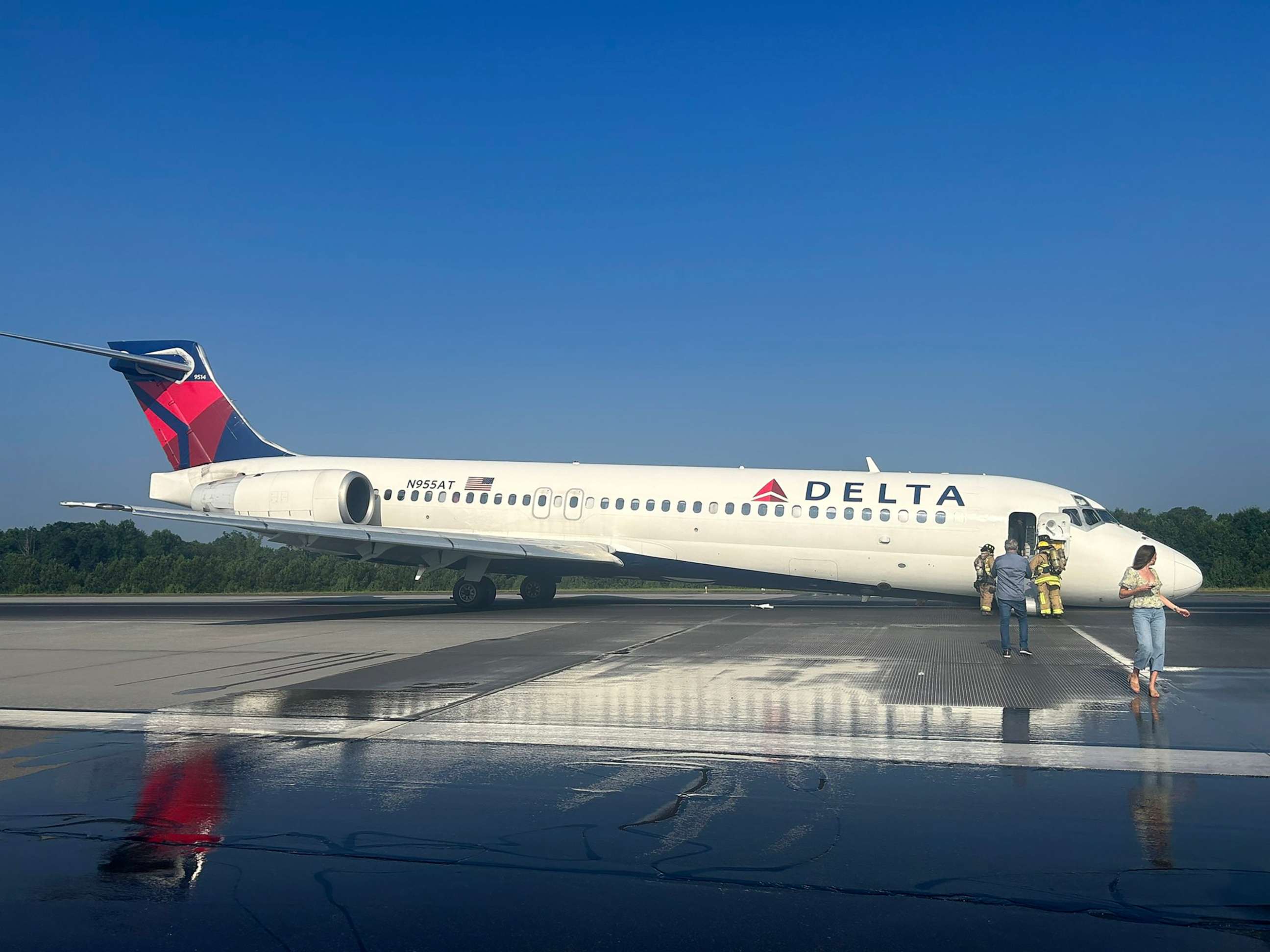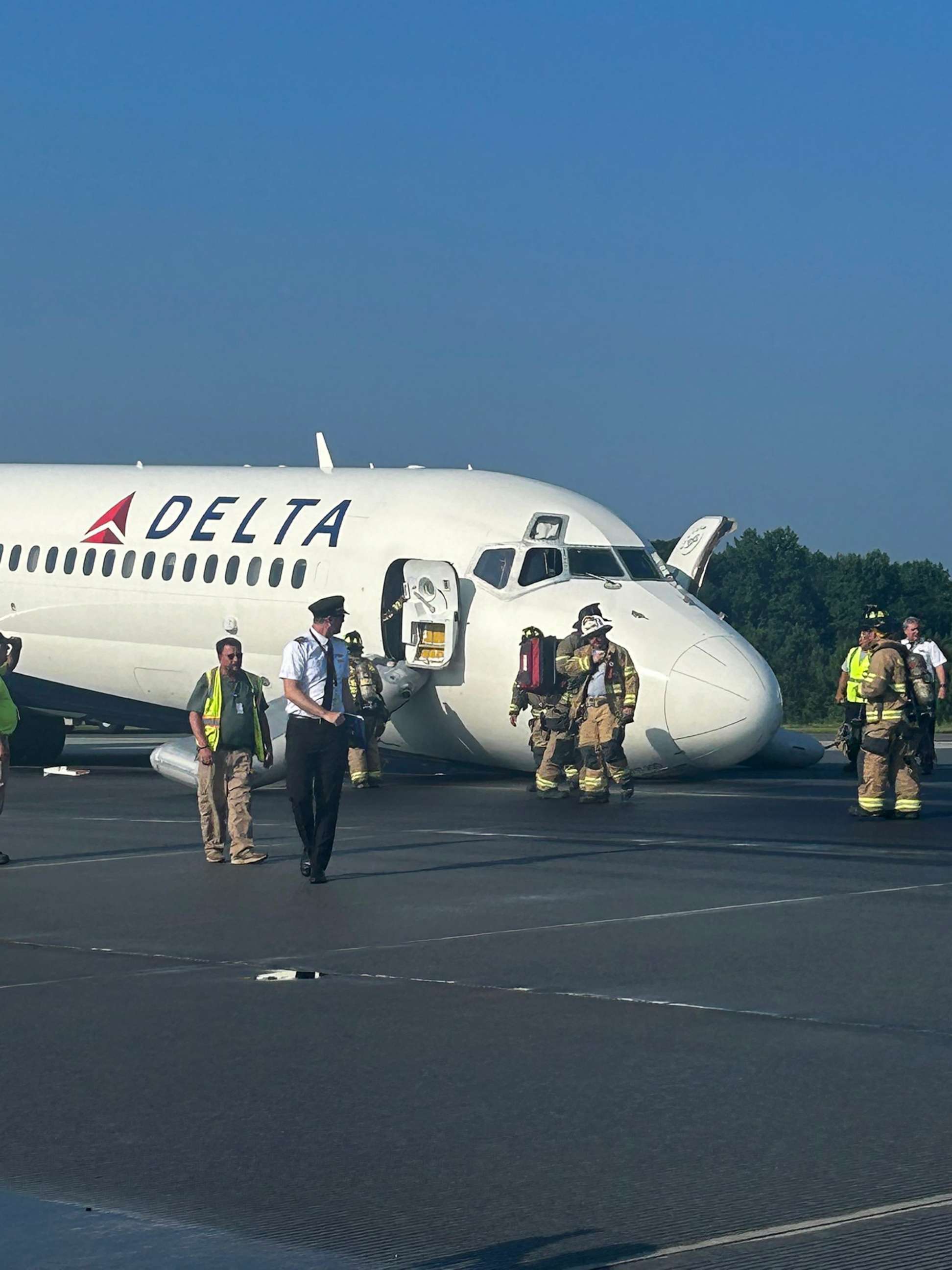 No injuries were reported among the two pilots, three flight attendants or 96 customers on board the Boeing 717, Delta said. The flight had left from Atlanta earlier in the morning.
Delta said its pilots received a "nose gear unsafe" indication and flew by the Charlotte airport's air traffic control tower to allow air traffic control an opportunity to "visually inspect the plane." That showed the nose landing gear doors were open, but the nose gear itself remained in the up position, Delta said.
Pilots declared an emergency on board and passengers said they were briefed by flight attendants. Passengers said it was a smooth landing, even though they were told to brace for a rough touchdown.
Passengers said clapping erupted once the plane touched down and they then deplaned using the slide.
Delta said in a statement: "While this is a rare occurrence, Delta flight crews train extensively to safely manage through many scenarios and flight 1092 landed safely without reported injuries. Our next focus is to take care of our customers on this flight, including retrieving their bags and seeing them to their final destinations safely. We apologize to our customers for what they experienced."
The Federal Aviation Administration confirmed the flight landed with its nose gear up and said it will investigate.
One of the airport's four runways remains closed after the incident, which Transportation Secretary Pete Buttigieg told ABC News "is going to lead to delays, but safety has to be the top priority."
"They're going to need a little bit of time to investigate, which means having the aircraft inspected in place before it moves off the runway a little bit later," Buttigieg said in an interview Wednesday evening.
Buttigieg said officials should be able to address the issue "quickly" and it should be a "matter of hours" until the runway is back up and running. The FAA estimates the runway should reopen Thursday evening.
ABC News' Sam Sweeney, Amanda Maile, Darrell Calhoun and Lena Camilletti contributed to this report.