Hundreds of outraged demonstrators rallied Thursday in Sacramento, California, to protest the police shooting of an unarmed black man, 22-year-old Stephon Clark, who was killed in his grandmother's backyard. Police fired 20 shots at Clark.
The crowd first went into Sacramento's City Hall, chanting "Stand up, fight back" and "No justice, no peace." The march then moved to Interstate 5 -- which was shut down as a result -- and then formed a human chain to block the entrance to Golden 1 Center, delaying a Sacramento Kings game. The basketball game eventually was played, but with few spectators as the doors to the arena were locked. The team said it would offer refunds to fans who couldn't make it inside the arena because of the protests.
Black Lives Matter Sacramento is hosting the demonstration, according to the Facebook event titled "Turn Up - for [Stephon] Clark!"
"We are tired of Sacramento law enforcement killing us!" the event description reads. "We are tired of talking and meeting and sitting trying to convince our elected officials that there needs to be change!"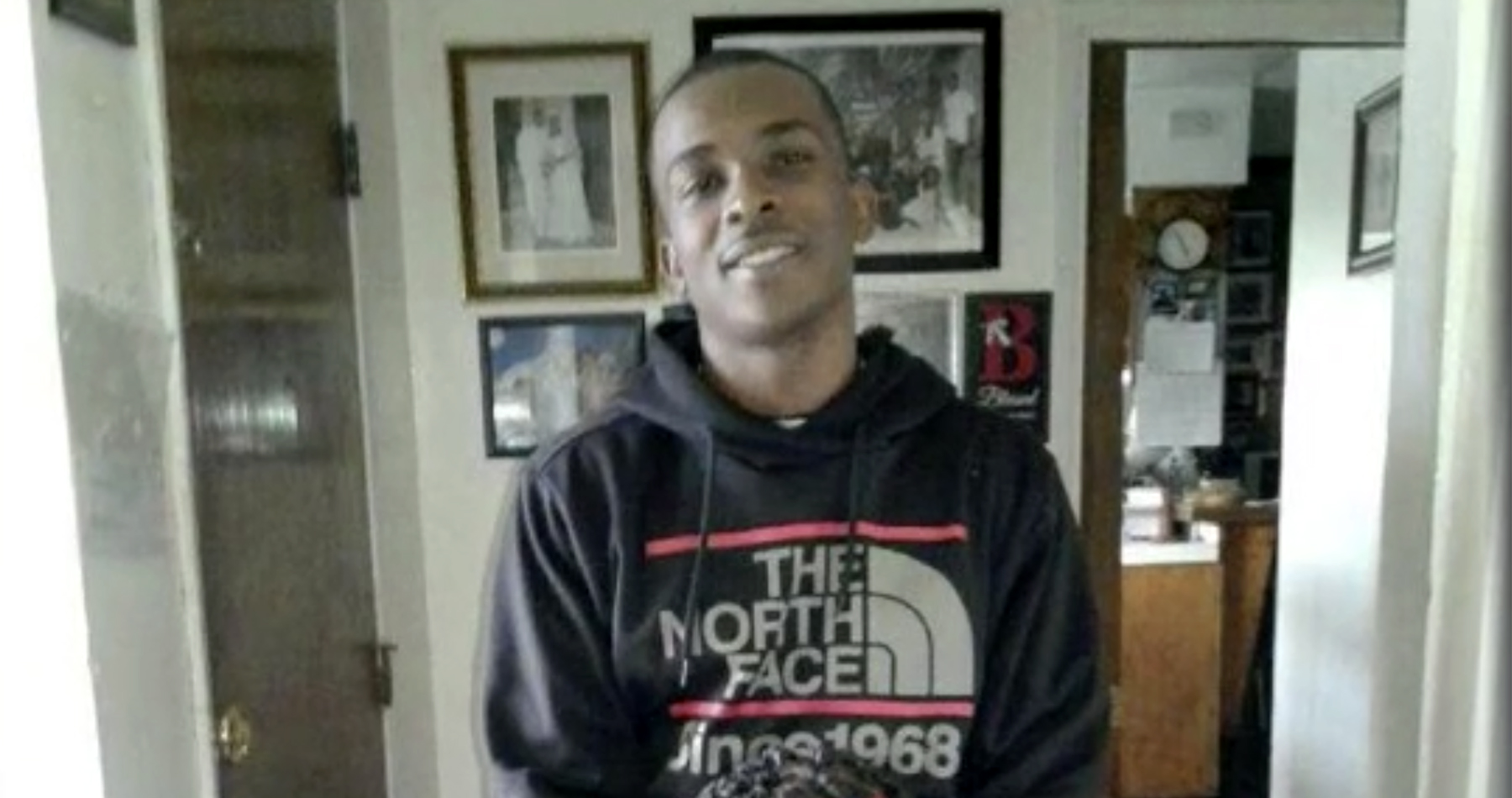 Vivek Randadive, owner of the Kings, addressed the shooting after the game surrounded by his players.
"On Sunday we had a horrific tragedy in our community, and on behalf of players and management want to express deepest our sympathies to family," Randadive said. "What happened was absolutely horrific, and we are so very sorry for your loss. The Kings recognize the right to peacefully protest and we respect that, recognize we have a big platform. It's a privilege but also a big responsibility. We stand here before you, young, brown, black, white united in our commitment. We recognize it's not just business as usual. We will work really hard to make the world a better place starting with our own community, and will work hard to prevent this kind of a tragedy from happening again."
On Sunday night, police were responding to reports of a black male breaking into a car and hiding in a backyard, officials said.
When the responding officers arrived at the scene, they said Clark advanced toward them with an object in his hand, police said. Initial reports said Clark was armed with a gun and then later a "toolbar."
But the only object found on Clark was a cellphone, police later said.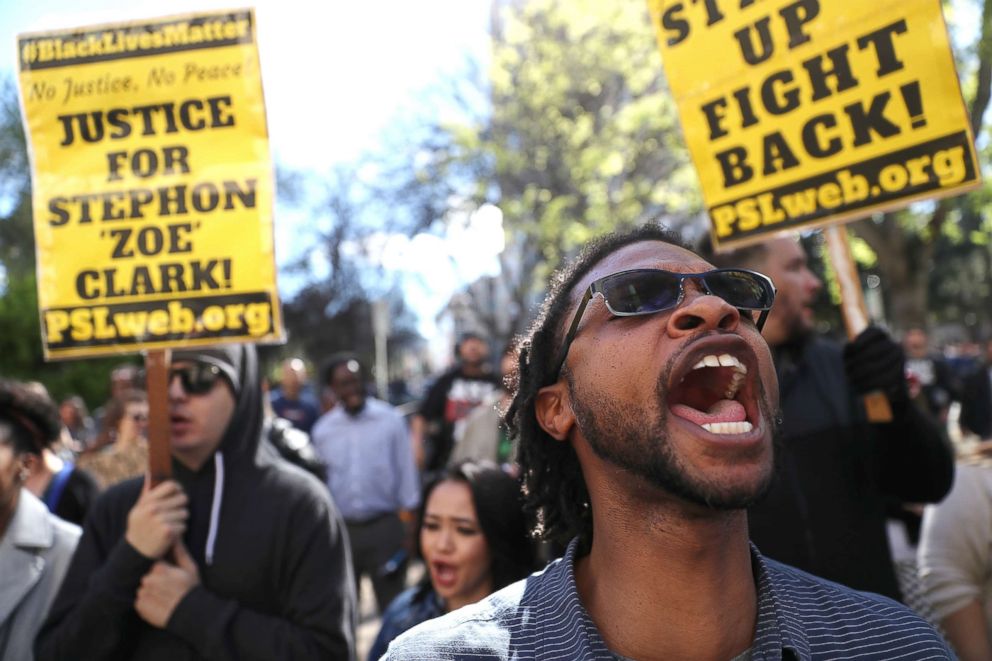 Police released body camera footage from the shooting on Wednesday night as well as thermal-imaging video from a Sacramento Sheriff's Department helicopter, which shows Clark running from a neighbor's yard and onto his grandmother's property.
After police are seen running down a driveway after Clark and taking cover at the edge of the building, they yell several times for Clark to stop and show them his hands before several shots are fired.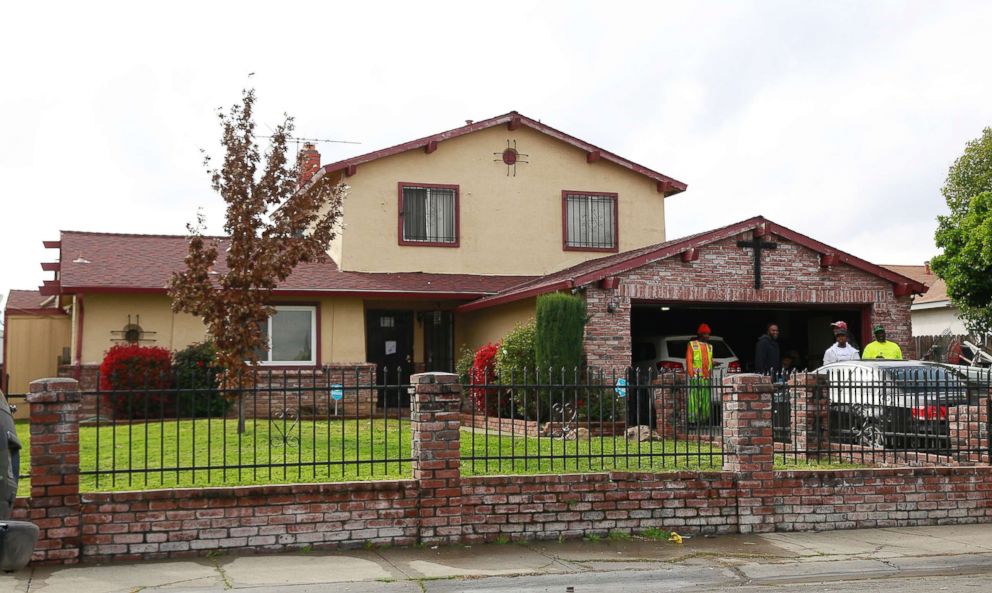 Chopper video shows Clark moving toward the officers before the shooting, but it is unclear whether his arms were extended.
Organizers wrote on the event page that they waited until the video was released to schedule a protest.
In a press conference Thursday afternoon, Sacramento Mayor Darrell Steinberg praised the city's efforts to remain transparent by releasing the video but also said "it is not fair" to "render a judgment on the specifics in this case until more facts are known that explain what we all saw in the video."
Steinberg also encouraged the community to make sure voices heard, emphasizing his desire to make sure this kind of death never happens again.
"It is vital that we give voice to the pain in our community, especially the African-American community," he said. "There is far too much history, too much pain, not to say loud and clear the death of one more young man of color is one too many."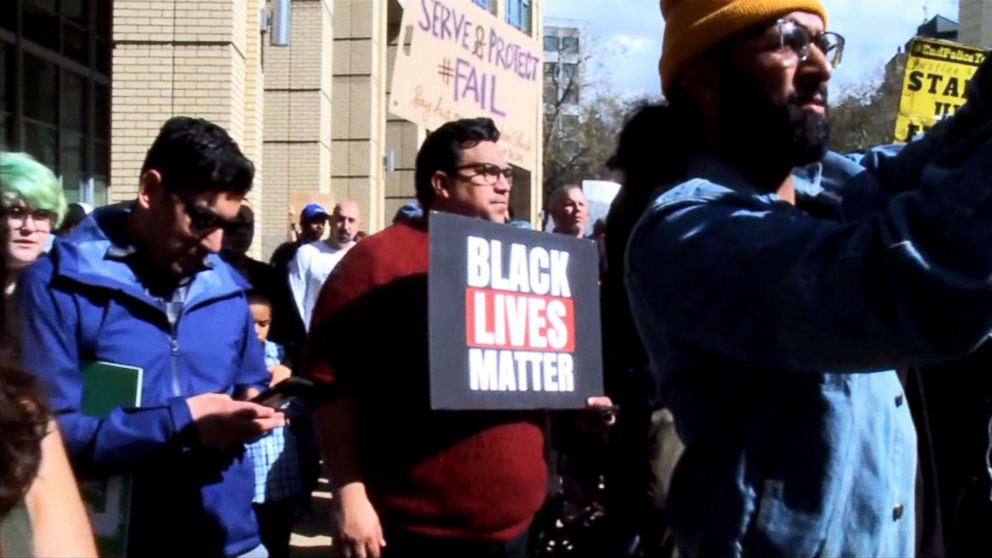 Former Dallas Police Chief and ABC News contributor David Brown told ABC News police officers are supposed to overcome "challenges of fear" in law enforcement training and that a person without training may "pull the trigger multiple times" without being aware of how many times he or she fires.
"Officers are supposed to know exactly how many times they're firing and look at the target and make sure that every shot is necessary to stop the danger," Brown said.
Brown added that when a large number of shots are fired, such as 20 or 30, "it leads one to believe there's an overreaction and officers got too close."
"They didn't follow their training, and they failed to de-escalate the situation," Brown said.
Clark's death comes less than two years after Joseph Mann, another unarmed Sacramento man, was shot and killed by police in July 2016.