Two sheriff's deputies were shot and killed in the line of duty inside a Florida restaurant on Thursday afternoon, according to law enforcement officials.
Two deputies from the Gilchrist County Sheriff's Office were fatally shot at about 3 p.m. ET while they were at the Ace China restaurant in downtown Trenton, some 50 miles west of Gainesville, according to a statement from Gilchrist County Sheriff Bobby Schultz.
A gunman walked into the restaurant and opened fire at the deputies, officials said. Authorities initially thought the gunman had fired at the deputies through a window, but they later determined that the bullet holes in the glass were exit holes.
Deputies responding to the scene found the suspected shooter dead from an apparent self-inflicted gunshot wound inside his car, officials said. The suspect was later identified as 59-year-old John Hubert Highnote of Bell, a town in Gilchrist County.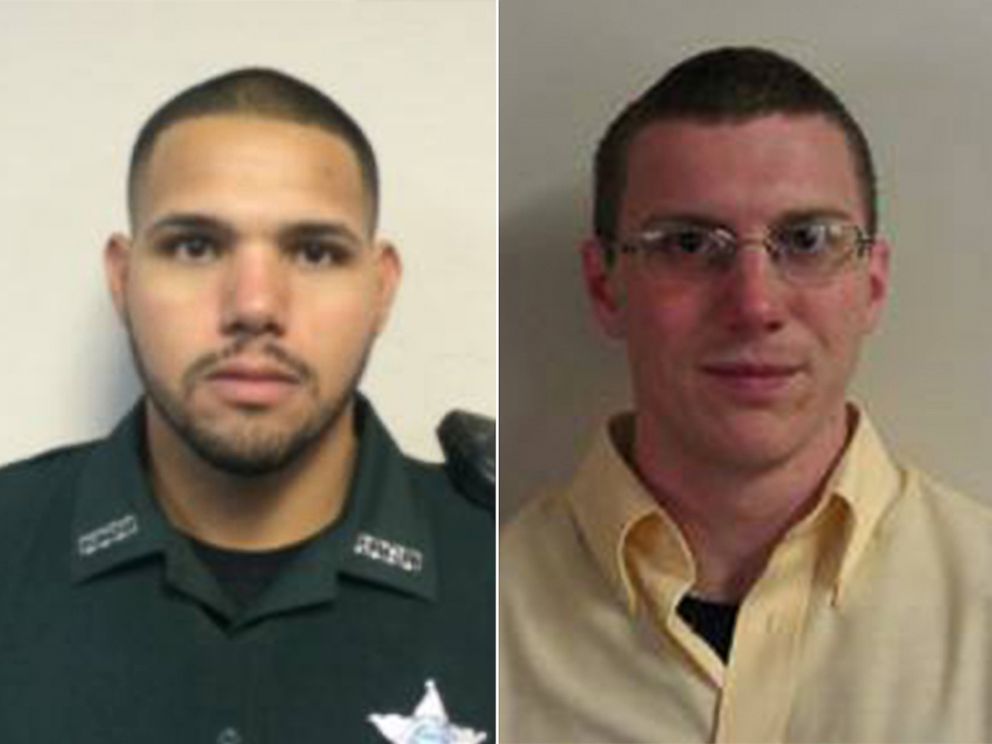 The two deputies -- identified as 30-year-old Sgt. Noel Ramirez and 25-year-old Deputy Taylor Lindsey -- died from their injuries, according to the sheriff.
Ramirez, a seven-year veteran of the force, is survived by a wife and children. Lindsey, who'd been on the force for three years, was not married but had a girlfriend.
The sheriff described Ramirez and Lindsey as "the best of the best."
"They are men with integrity. They are men of loyalty," Schultz said in a statement Thursday. "They're God-fearing, and they loved what they did, and we're very proud of them."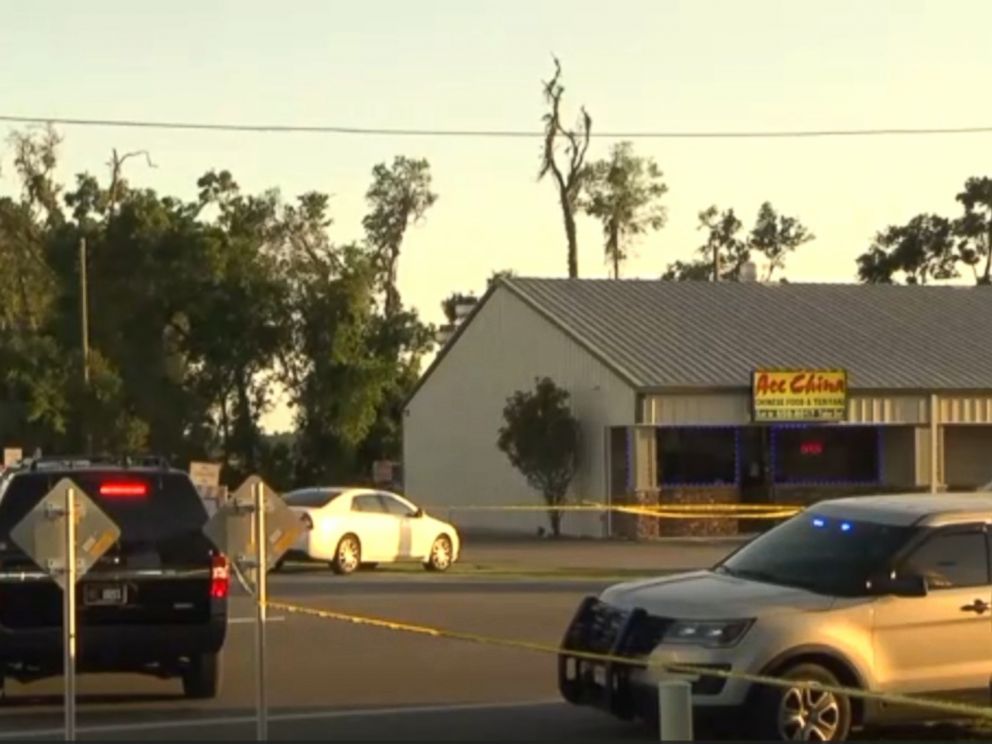 Investigators have not determined a motive or "indications as to why this tragedy occurred," according to the sheriff, who was on the scene throughout the afternoon and notified the deputies' loved ones.
"I do not have answers as to why this happened," Schultz said at a press conference Thursday night, during which he called the gunman a "coward."
"The world is full of cowards, and the world's full of heroes," he said. "We need to highlight those heroes and what they gave."
Schultz suggested that the deputies may have been killed because law enforcement has been "demonized."
"The only thing these men were guilty of was wanting to protect you and me," he said. "They just wanted to get something to eat, and they just wanted to do their jobs."
Schultz described Ramirez as having an "infectious smile" and said Lindsey was planning to participate in the first responder Olympics.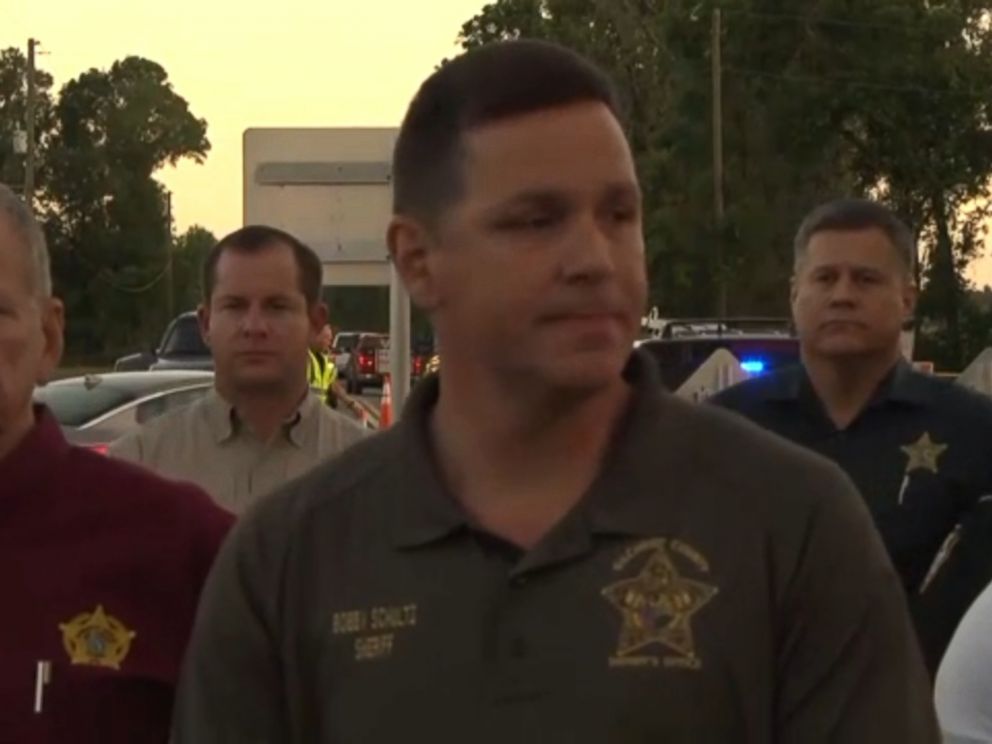 Florida Gov. Rick Scott said he is "heartbroken" at the loss of the deputies.
"It is true evil for anyone to hurt a law enforcement officer, and in Florida, we have zero tolerance for violence, especially against the police," Scott said in a statement Thursday. "Tonight, I ask every Floridian to honor these law enforcement officers, their brothers and sisters in uniform and their families. May God bless those who work to keep our communities safe."
Florida Attorney General Pam Bondi said the Gilchrist County Sheriff's deputies were "senselessly killed."
"The daily risk that law enforcement officers take to protect our communities is overwhelming," Bondi said in a statement Thursday. "My deepest condolences and prayers are with their families as they mourn the devastating loss of their loved ones. May their families, friends and fellow officers find peace and comfort during this very difficult time."
The sheriff's office tweeted that it suffered a "terrible tragedy" and asked residents to avoid the area where the deputies were killed.
Law enforcement officials from neighboring countries, as well as the Florida Department of Law Enforcement and the state attorney's office are assisting in the ongoing investigation, according to Schultz.
Further details on the shooting were not immediately available and will be released by the Florida Department of Law Enforcement, Schultz said.
ABC News' Ben Stein, Morgan Winsor and Scott Withers contributed to this report.