— -- A powerful photo captured the moment when a sheriff's deputy prayed at the bedside of a teenage boy injured in the deadly Feb. 14 high school shooting in Florida.
Seventeen people were killed and more than a dozen were injured in the Valentine's Day massacre at Marjory Stoneman Douglas High School. The suspect, a former student, was arrested.
Student Kyle Laman, 15, was shot in the leg and needs skin graphs and surgeries to repair his ligaments.
Kyle's mother, Marie Laman, said she's "so grateful" her son is alive. Laman said Kyle is in good spirits and is undergoing more surgeries.
"Our community is amazing," Laman told ABC News.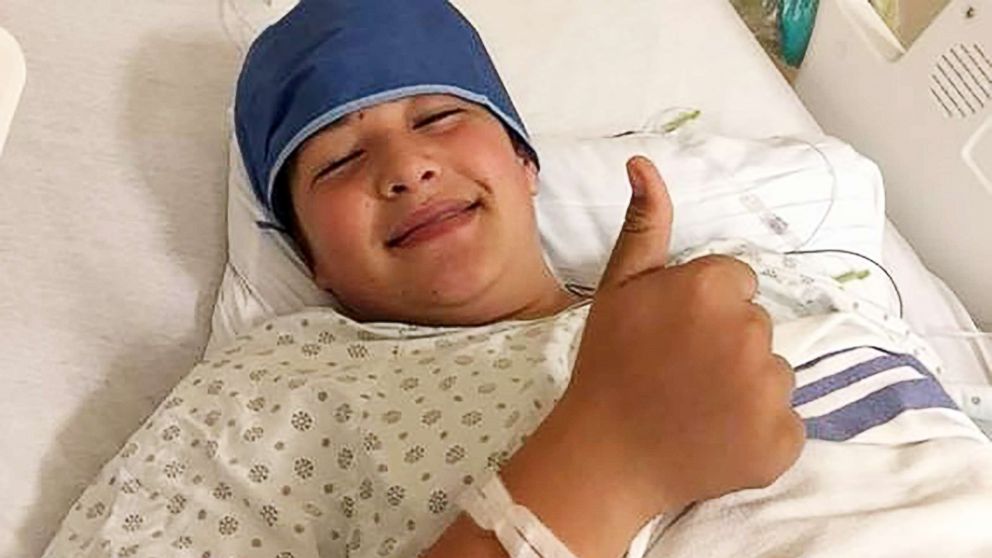 Among those at his bedside was Broward Sheriff's Office deputy Brenda Louis, a mother of a teenager herself, according to ABC affiliate WPLG.
Louis was assigned to a detail on the hospital floor where Kyle was recovering, and "when Kyle came out from surgery, I just felt it in my heart -- it was really heavy in me to pray for him," Louis said, according to WPLG.
Louis said her sister texted her, "You need to pray for these kids -- you are placed there for a reason."
With her eyes closed and her hand on his leg, Louis said "she and God were having a conversation," WPLG reported.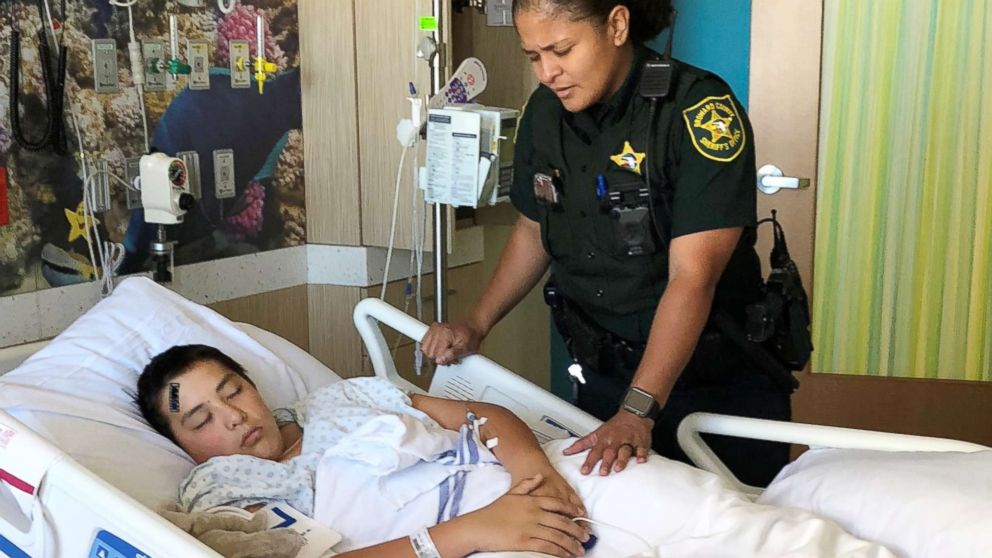 Laman told ABC News, "Our community is amazing and has been extremely supportive."
Florida Gov. Rick Scott also paid Kyle a visit, which Laman said the family is so grateful for.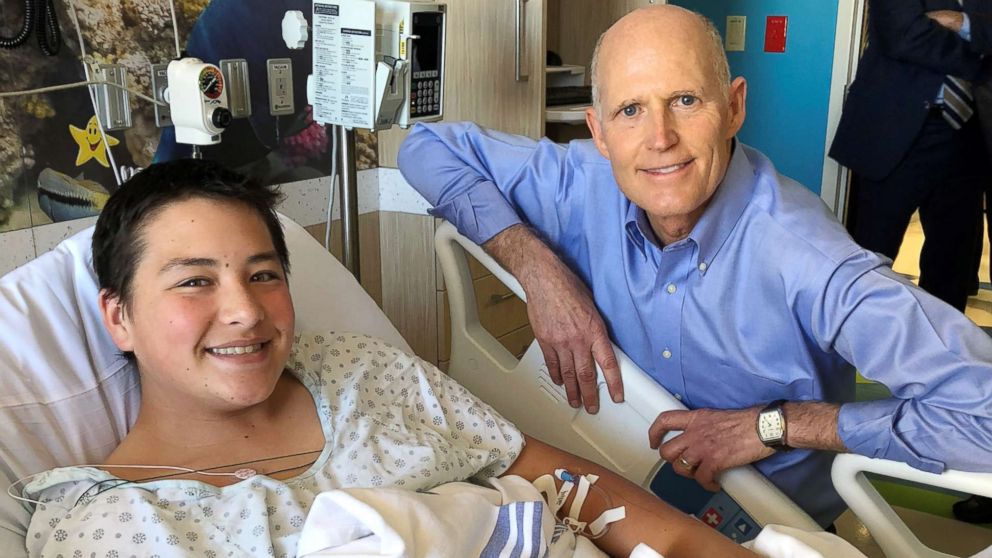 The Marjory Stoneman Douglas High School shooting and aftermath
On Feb. 14, 2018, a former student at the Marjory Stoneman Douglas High School in Parkland, Fla., entered the school and opened fire with an AR-15 style rifle, killing 17 students and staff and injuring 17 more in one of the deadliest school attacks in U.S. history.

Here, the school is pictured from the air after reports of the shooting on Feb. 14, 2018.