'Difference between life and death': Inside the staffing crisis at 911 dispatch centers
Experts describe a state of "haves and have-nots" for some 911 call centers.
Faced with an ongoing labor shortage, some 911 centers are rethinking how to hire and retain workers.
From increasing base pay to fostering a culture that elevates dispatching as a unique profession, industry leaders told ABC News that they hope the changes can help rebuild their workforces following widespread challenges during and after the pandemic.
Between 2019 and 2022, one in four jobs at public safety communications centers were vacant, according to a recent report from the National Association of State 911 Administrators and the International Academies of Emergency Dispatch.
Filling those jobs in a competitive work environment has been difficult, according to Andrew Dameron, Denver's director of Emergency Communications, who described competing with companies like Uber and Grubhub for employees during and after the pandemic.
The stakes are high for 911 centers facing the ongoing work shortage, according to April Heinze, the 911 operations director for the National Emergency Number Association. Understaffed centers risk burning out their remaining employees, cutting additional services, or leaving callers with increased wait times.
"It's the difference between life and death. It's that simple," Sharon McDonough, director of the 911 dispatch center in Tucson, Arizona, told ABC News about increased wait times due to understaffing. "We don't know what's on the other end of that phone, and that person might be dying right in that moment or about to be killed right in that moment."
Beyond those material harms, Dameron described a broader concern that understaffing causing long wait times could contribute to the breakdown of trust between 911 centers and the communities they serve.
"If your residents lose faith that dialing 911 will enable them to get the help that they need, then you start to erode faith in the entire system," Dameron said.
When did the staffing shortage peak?
Emergency departments, such as the ones in Denver and Tucson, are primarily staffed by civilians and employ two types of workers. Telecommunicators answer calls placed to 911 and other non-emergency lines while dispatchers communicate with first responders, McDonough said.
In smaller cities and towns, those roles are often handled by the same person and might work within the same building as first responders.
Generally, these positions only require a high school diploma, passing a background check and training. According to the U.S. Bureau of Labor Statistics, the average pay for the work, which requires 24-hour staffing, averages around $46,670 a year.
"In some situations, individuals make more money at fast food restaurants than they could be serving the public and 911," Brian Fontes, the CEO of the National Emergency Number Association (NENA), told ABC News.
Moreover, the high-pressure work often puts these professionals at risk of post-traumatic stress disorder, according to experts.
"They got to listen to this person screaming and crying on the phone, they maybe even heard them being assaulted, and then they have no idea what happened next," McDonough told ABC News. "They have no idea what happened next, so there's some real moral injury that happens."
McDonough and Dameron added that the lack of flexibility to work remotely during the pandemic and job opportunities during the "Great Resignation" created a workforce shortage by 2021 as "staggering" numbers of workers left the job. Professionals listed the job's stress and low wages as the top reasons for leaving the field, according to the NASNA/IAED report.
"I could go work at a GEICO call center and probably make more [with] a whole lot less trauma," McDonough said.
As workers left the job, the remaining staffers at some call centers began taking on more overtime, creating a "miserable circle" of overworked employees, according to McDonough.
Addressing the workforce shortage
Denver centers have responded to the shortage by increasing the starting salary by 45% since 2020, according to Dameron.
Tucson's 911 center improved its vacation policy and work schedule flexibility and pursued an intentional cultural shift to respect the profession of emergency telecommunication, McDonough said. For example, rather than displaying posters of first responders, their call center instead uses wall space to display call takers and dispatchers, which McDonough says places more importance on the role of 911 professionals separate from first responders like police and firefighters.
McDonough's approach to improving the perception of 911 professionals to attract and retain candidates is not uncommon. In June, the Minnesota Department of Public Safety unveiled a new recruiting campaign – "911 Dispatcher: It's Your Calling" – focusing on the importance of public safety telecommunicators.
"You're talking to someone as they're dying, or you're talking to someone as they're giving birth," McDonough said. "These incredible moments bring anxiety and stress, but they're also really incredibly meaningful."
Other noticeable improvements include increasing the number of trainees to accommodate turnover and hiring crisis call takers to handle calls not suited for an armed police response, according to McDonough. On average, she said her call center refers about 1,000 calls monthly to crisis professionals trained in psychology rather than police or fire departments.
What problems remain?
Even under the best of circumstances, these policies take time to work. Denver still has a roughly 27-second wait time, far from the preferred national standard of 15 to 20 seconds set by NENA. Dameron expects an improvement in the wait time once their larger class of new hires, who still need to be fully trained, become cleared for independent work.
Additionally, smaller dispatch centers often need more funding to compete in a competitive labor market or purchase better equipment.
"In the United States, we have haves and have-nots when it comes to funding," Heinze said about the localized nature of funding for dispatch centers.
While 40% to 60% of departments have the money to deploy next-generation 911 technology -- which works better with digital communications like smartphones -- poorer departments struggle to work with outdated equipment, according to Heinze.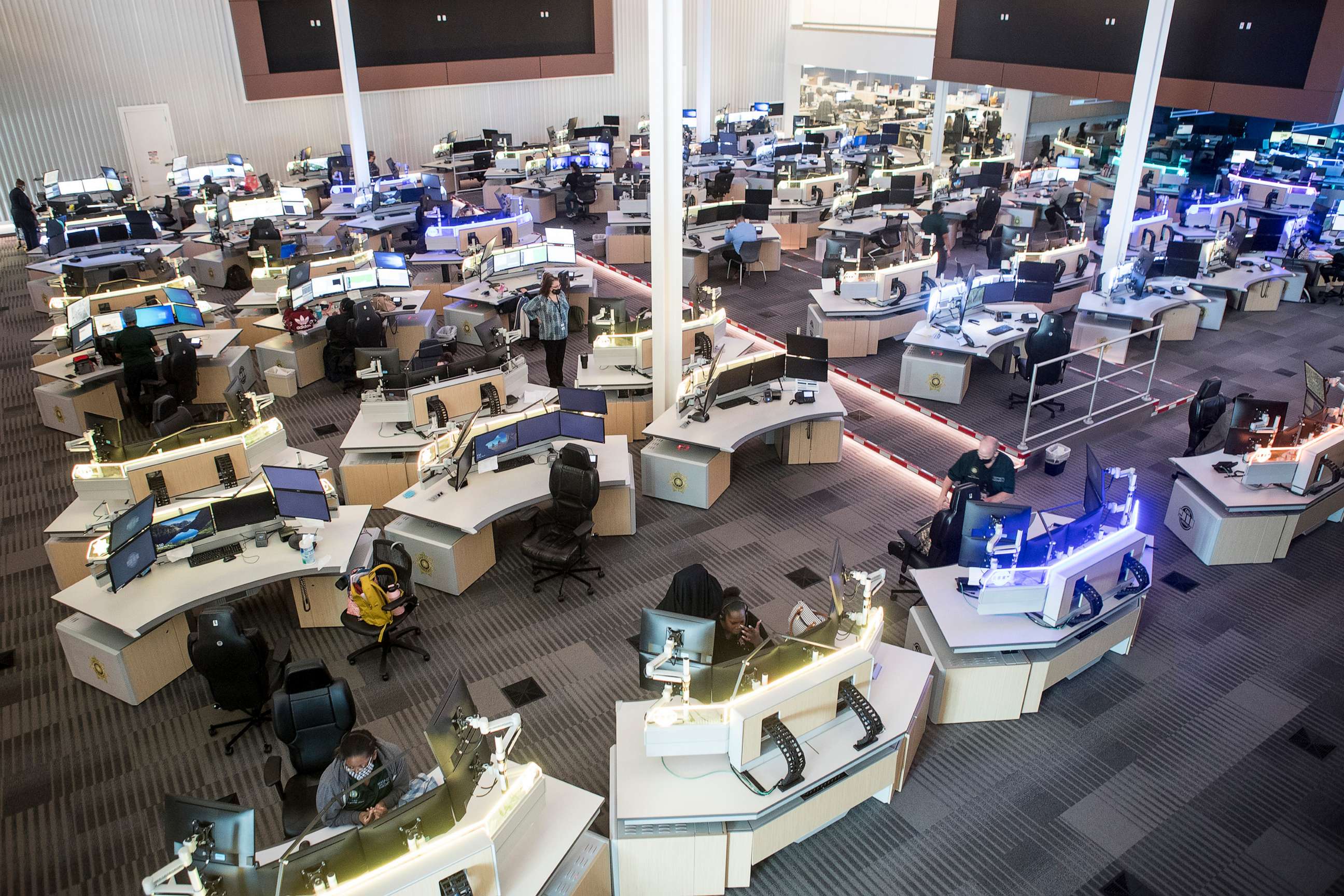 911 dispatchers and telecommunicators are also classified by the U.S. Bureau of Labor Statistics as clerical or secretarial workers, which limits the mental health and wellness services these workers can obtain, including workers' compensation, according to Heinze.
"If they experience post-traumatic stress injuries, workman's comp does not cover 911 professionals because they are not considered part of the protected services classification," Heinze added.