After nearly two months, authorities found Gannon Stauch, an 11-year-old boy from Colorado, who was reported missing in late January on the other side of the country.
Gauch's stepmother, Letecia, who was arrested March 2, is now facing additional charges.
Details on the circumstances of the boy's death have been sparse, however, with authorities keeping a tight lip about the investigation. And with so few answers, rumors have persisted.
Questions about Gannon's stepmother became so persistent early in the search that she responded twice. Gannon's biological mother and father had offered their own joint statement -- a tearful plea for anyone with information on his disappearance to come forward.
Here's a timeline of the boy's case.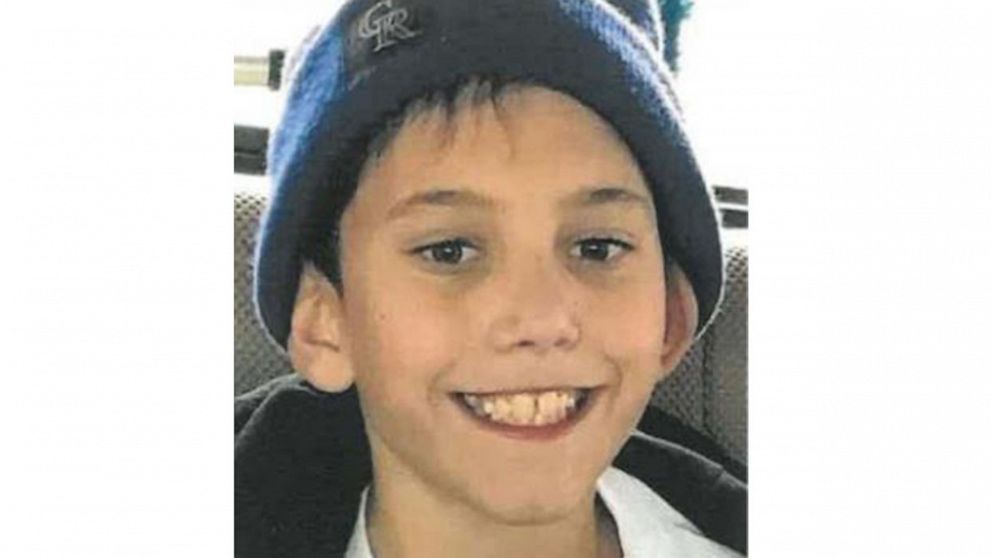 Jan. 27
Gannon is reported missing by his stepmother, Letecia Stauch. She told the El Paso County Sheriff's Office he left home between 3:15 p.m. and 4 p.m. local time to walk to a friend's house in Colorado Springs.
The initial press release on his disappearance describes the call about him as a "report for a juvenile runaway."
Jan. 30
Gannon's disappearance is now classified as a missing/endangered persons case. The sheriff's office asks anyone with information to call authorities and blast what was described as "misinformation" on social media about the case. Officials did not specify exactly what "misinformation" to which they were referring.
Feb. 3
Though officials don't specifically address any rumors, Letecia Stauch responded to online comments vilifying her in an interview with the local CBS affiliate KKTV.
"I took care of Gannon for the last two years in our home. I would never, never, ever hurt this child. And I know there are some questions out there ... that's up to the investigations -- when they end up letting you guys know -- but I've cooperated with them," she told KKTV. "We are going to find Gannon, and that's the main goal that we all have. I'm just ready for Gannon to come home."
She said the family has received more than 20 death threats.
Officials said they had put in thousands of hours into search efforts, including through aerial drone footage and search and rescue canines.
Those involved in the search include the FBI Child Abduction Rapid Deployment, National Center for Missing and Exploited Children and Colorado Springs Police Department.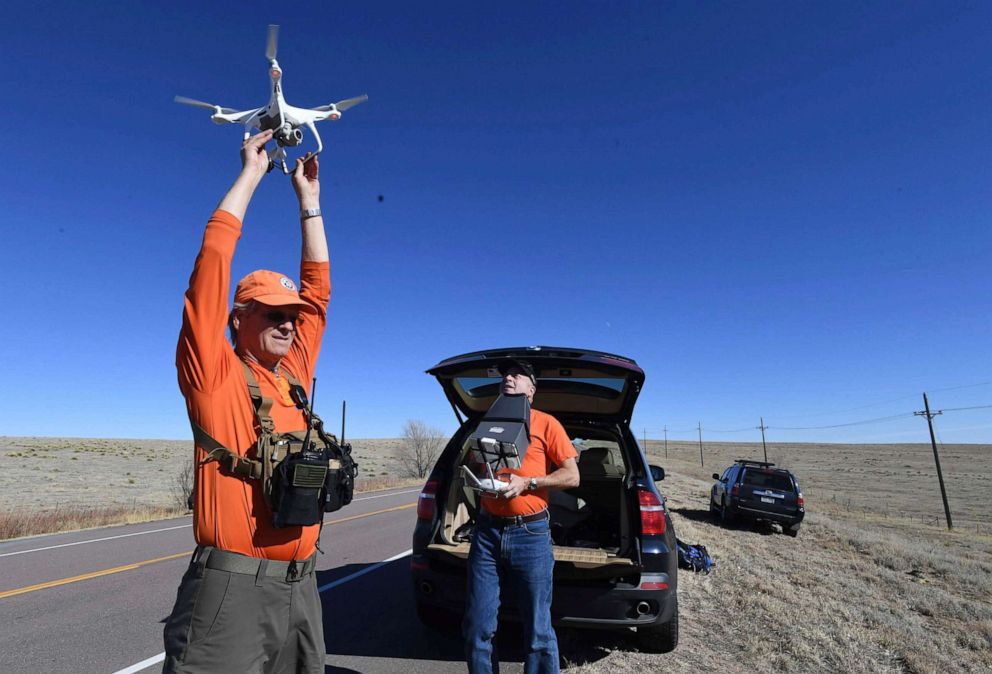 Feb. 4
A neighbor comes forward with surveillance footage that he says shows Letecia Stauch leaving the house with him and returning hours later alone.
Neighbor Roderrick Drayton told ABC News he decided to look through his footage once the search intensified and saw Stauch getting into a red pickup truck Monday morning at 10:13 a.m. The footage also appears to show Gannon walking slowly as he approaches and gets into the truck, according to Drayton.
When she returns in the truck at 2:19 p.m., Gannon is nowhere to be seen.
A spokeswoman for the sheriff's office told ABC News that investigators have a copy of the video and do not dispute Drayton's description.
"This is just one piece in a very, very, very large puzzle," spokeswoman Jackie Kirby told ABC News.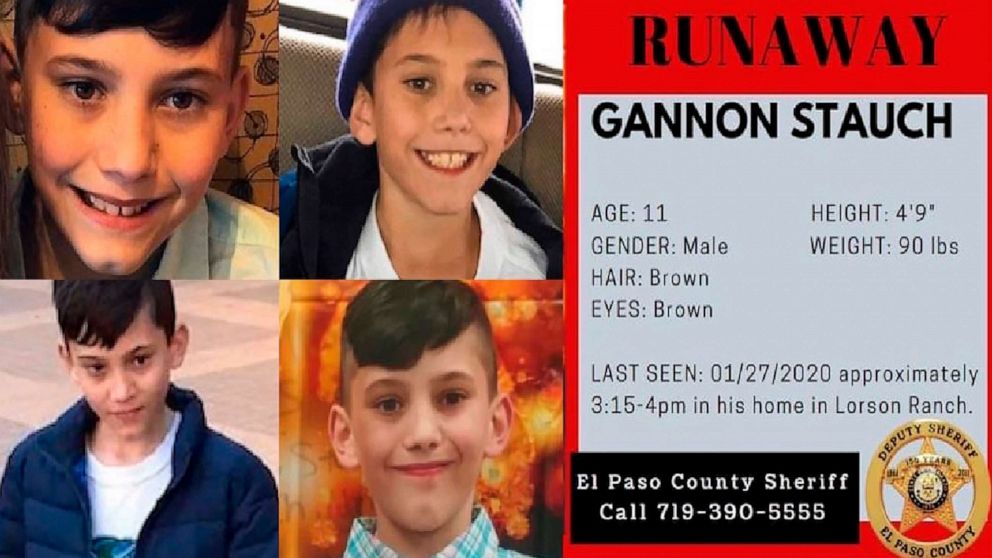 Drayton says he showed the security footage for Gannon's father on Sunday.
"He just broke down crying and said, 'She lied. She lied about the time. He didn't go to a friend's house,'" Drayton said.
Feb. 5
Gannon's biological mother and father make a gut-wrenching plea together for anyone with information to come forward.
"A kid doesn't just disappear and no one sees him. ... So if you have anything that's credible, if you're afraid, don't worry about it. Imagine my son. Imagine how afraid he is," Gannon's mother Landen Hiott said through tears in a YouTube video that was posted to El Paso County's official channel.
Gannon's younger sister, Laila, also sat down with the parents for the statement.
"I love you, Bubba," she said at the end of the video.
Neither parent addressed the rumors about Letecia Stauch.
Feb. 16
Authorities provide the latest update on the search for Gannon. They've received 555 tips, but he still hasn't been found.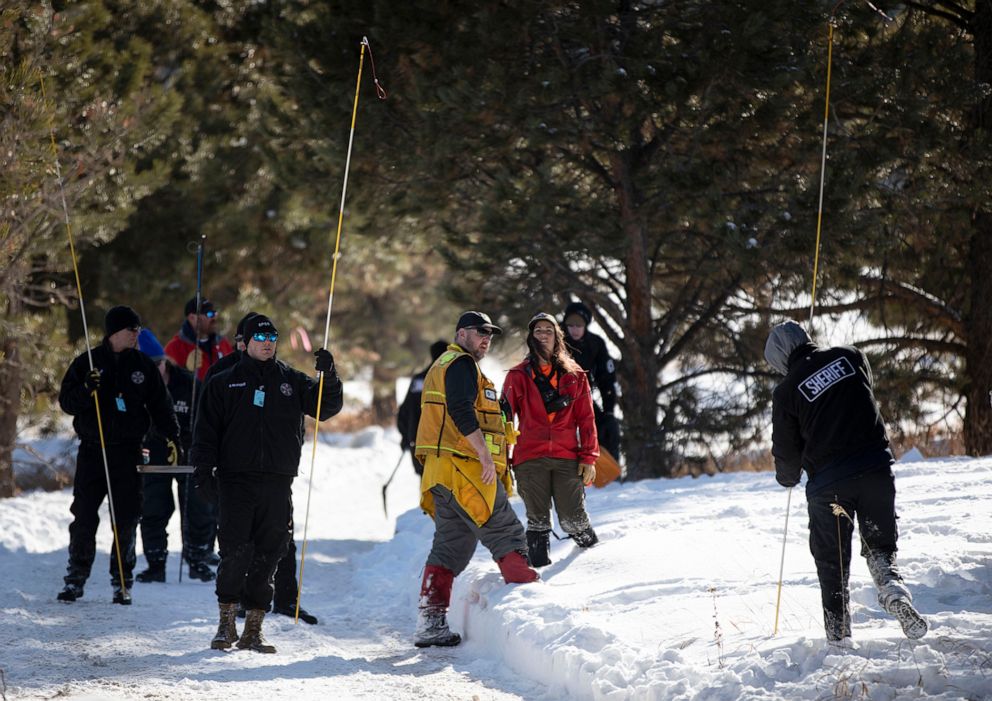 March 2
Letecia Stauch is arrested and held without bond in Horry County, South Carolina, before she is extradited to Colorado Springs.
While his body has still not been found, she has been charged with first-degree murder of a child under 12 by a person in a position of trust; child abuse resulting in death; tampering with a deceased human body; and tampering with physical evidence, according to El Paso County Sheriff Bill Elder.
March 11
Letecia Stauch makes her first appearance in Colorado, after being extradited from South Carolina where she was arrested.
She did not speak during her appearance, but authorities said they had filed over 100 search warrants in the case and were confident the boy's stepmother was their suspect.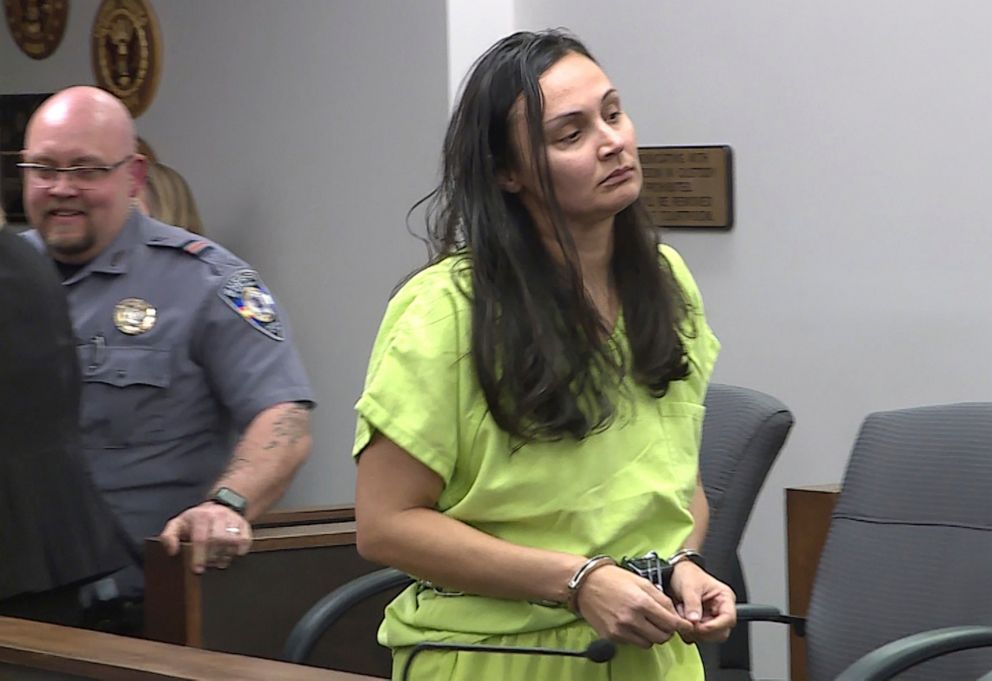 March 20
Authorities say they found Gannon Stauch's body in Pace, Florida, near the Escambia River Bridge.
Details on what led to the discovery were not released, but the El Paso County Sheriff's Office asked for anyone who had seen Letecia Stauch in Florida from March 3 to 5 to come forward.
The El Paso County District Attorney's Office to file nine additional charges against his stepmother, including one count of first-degree murder after deliberation and eight counts of committing a crime of violence.