— -- Walt Disney World plans to reopen its famed "Hall of Presidents" exhibit in Orlando on Tuesday with the addition of a new life-size robot of President Donald Trump -- and it speaks!
The popular Magic Kingdom Park attraction will reopen Tuesday morning with enhancements that "will bring the story of the American presidency to life as never before," Disney said in a statement Monday.
"As has been the tradition with every new president since the attraction debuted, an Audio-Animatronics figure of President Donald J. Trump has been added to the show," the statement said. "President Trump personally recorded remarks exclusively for The Hall of Presidents, just as each sitting president has done for the attraction since the early 1990s."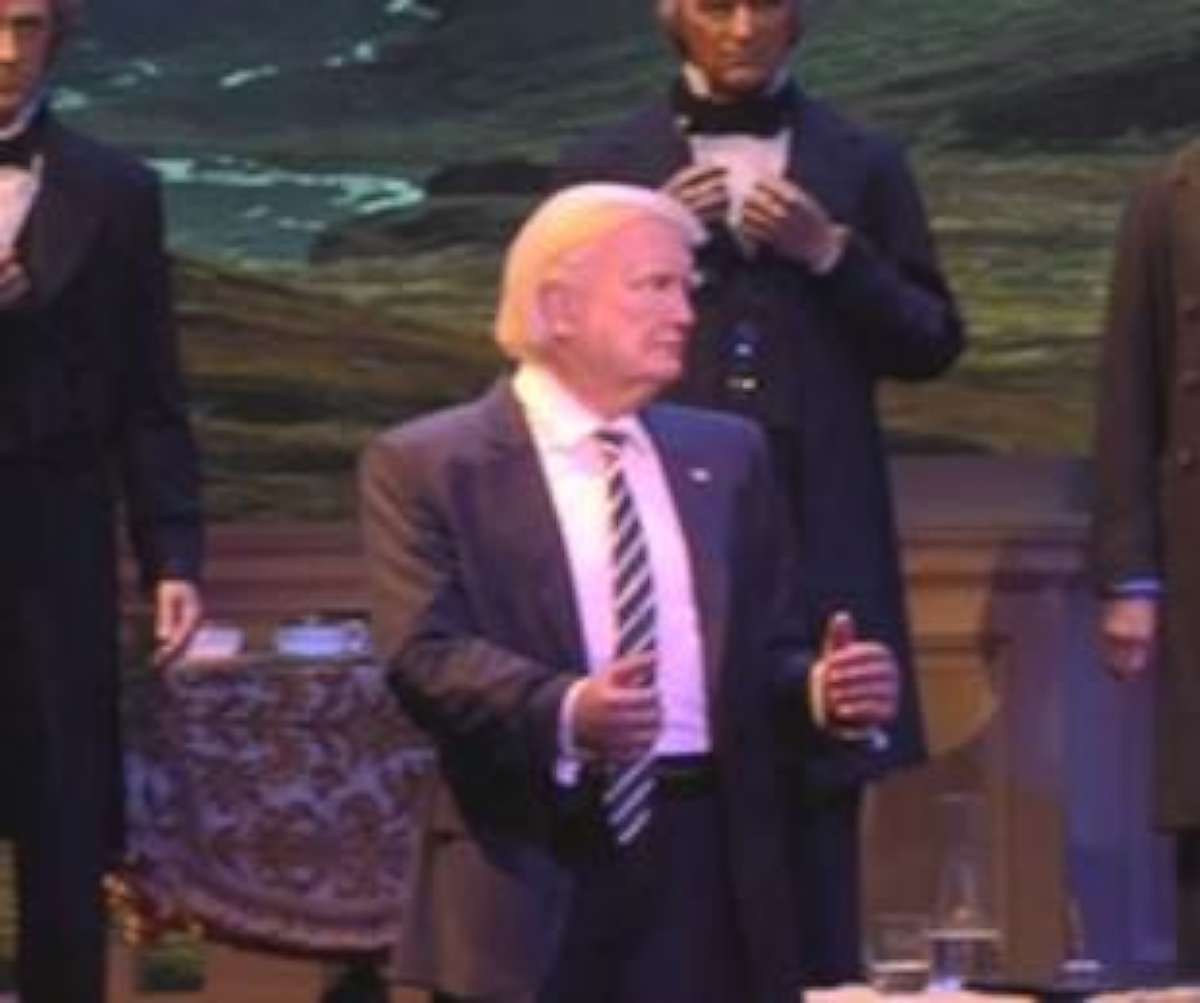 Walt Disney Parks & Resorts released a preview video of the attraction on Monday, showing a life-sized animatronic Trump standing center stage in an unbuttoned dark-colored suit jacket and a long, striped blue tie that hangs well below the waistline.
"From the beginning, America has been a nation defined by its people," the Trump figure says in the video. The exhibit, which features the likeness of every U.S. president, closed for renovations in January and was originally set to reopen in June.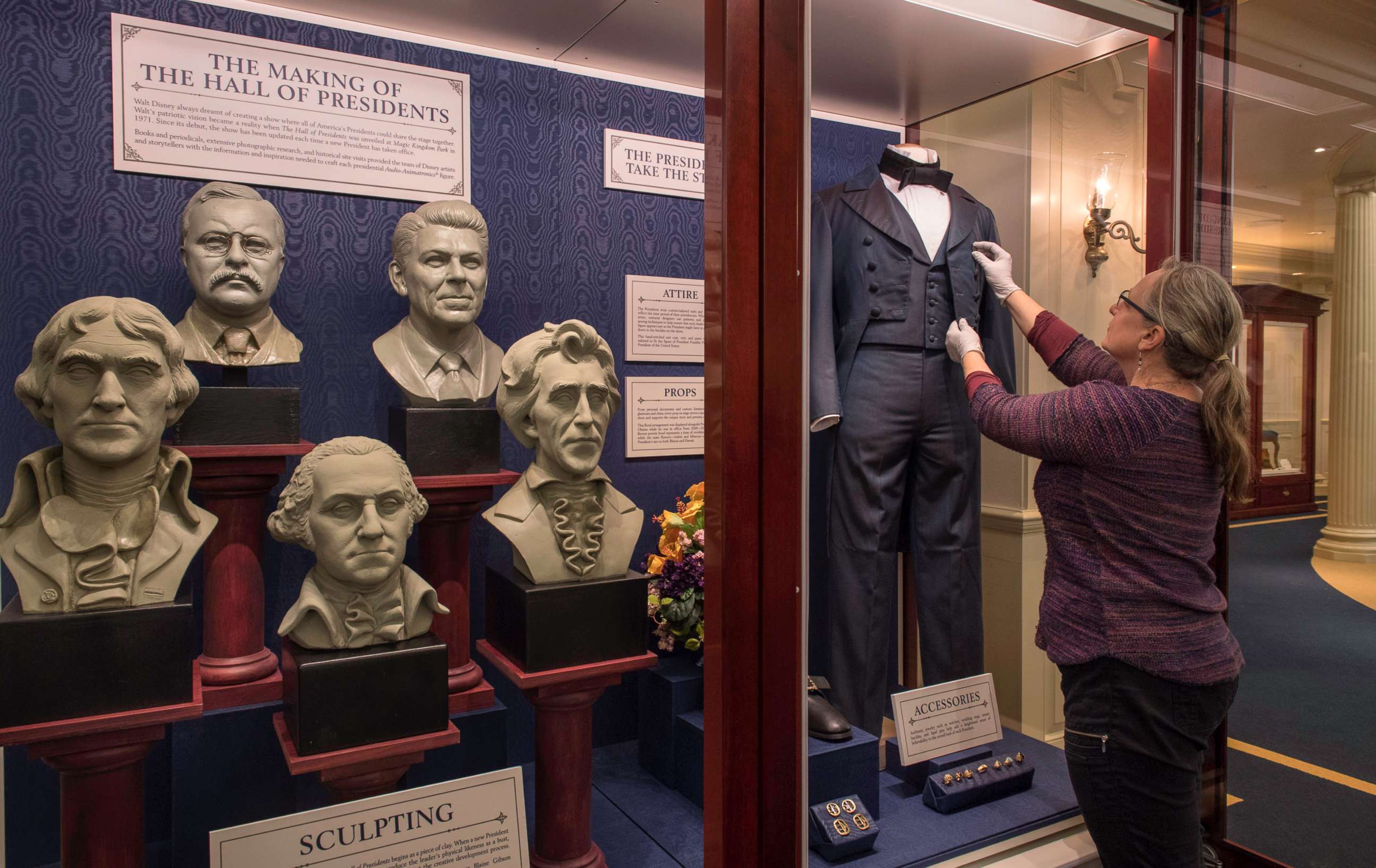 The delay prompted speculation that Disney could be trying to silence the president due to a Change.org petition that called for Trump to not have a speaking role in the park exhibit, citing offensive comments that he's made in the past. The petition got more than 15,000 signatures in support, but missed its goal of 25,000.
Disney had earlier dismissed reports that the president would not have a speaking role in the attraction. In a June blog post, Disney said it was "working closely with the current White House -- just as we have with previous administrations."
In addition to the new show, the exhibit will also feature a "complete theater upgrade including a new sound system, lighting and high-definition projection system," the company said Monday.
Editor's note: The Walt Disney Company is the parent company of Walt Disney World and ABC News.