Doctor works to create cancer-fighting video game in honor of late patient
A doctor is working to develop a game that helps kids virtually fight cancer.
— -- In the hours before her 11-year-old daughter passed away, Dr. Lisa Amato said she made her a promise.
"The conversation I had with Kate that day -- and the conversation I still have in my heart with her -- is that her loving, kind, beautiful spirit is going to stay lit," Amato told ABC News. "I am going to continue to do everything that I can to keep sharing her with the world."
Since her daughter's death from a rare cancer on Nov. 30, Amato and her family have been exploring ways to keep her memory alive and help other parents cope with their children's illnesses. The opportunity to do just that came in a unique form recently: "Kate's Crusade," a cancer-fighting video game that her oncologist is working to create in her honor.
Dr. Timothy Cripe said he first met Kate in September when she enrolled in a clinical trial at Nationwide Children's Hospital in Columbus, Ohio. He said he was immediately inspired by her.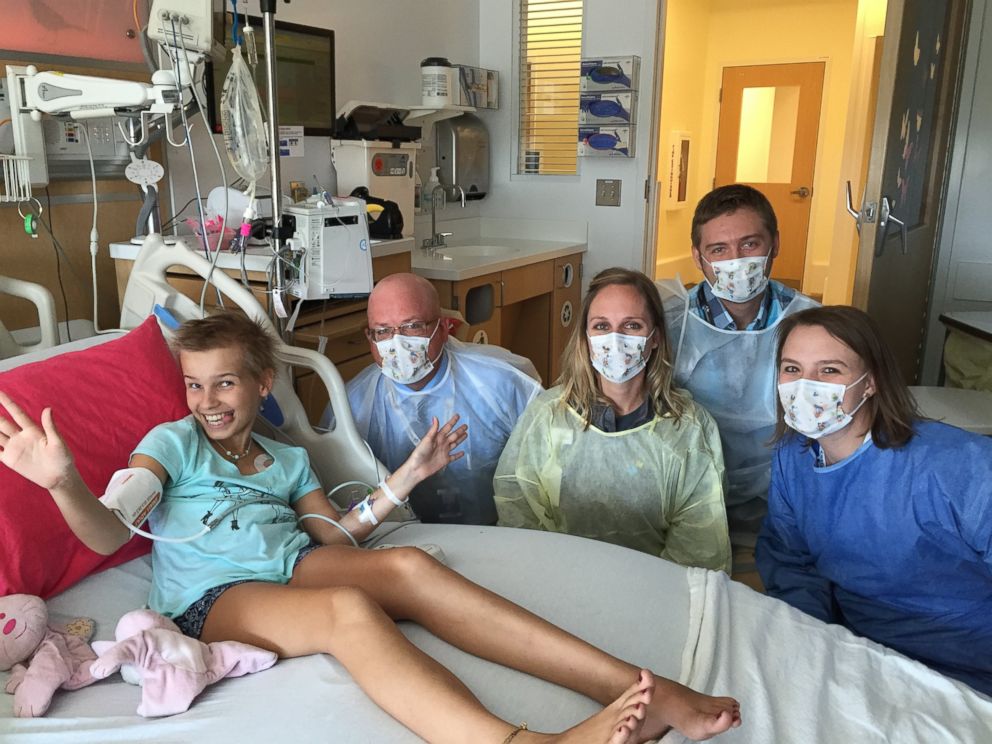 "She had a sarcastic sense of humor," Cripe told ABC News. "She wasn't afraid to say something funny or off-the-wall in a serious moment. It seemed like she was able to put the whole thing in a healthy perspective from a quality-of-life standpoint, and that is not something you see often in kids her age."
Kate battled alveolar rhabdomyosarcoma for more than two years. Throughout that time, she shared her experiences on social media, singing her favorite songs in YouTube videos and sharing updates on Facebook.
For years, Cripe said he had dreamed of developing a free video game that would let children and their families visualize and "defeat" their cancer virtually. Visualization is a technique Amato said that she and Kate often practiced together during her chemotherapy and radiation treatments.
"We were trying to help her imagine what the cancer cell looks like, imagining what the chemo and radiation look like going after the cancer cells," Amato said. "It became kind of fun for her. She loved it, probably because it's empowering to feel like you're involved. It helps with coping."
With that in mind, Cripe began work on "Kate's Crusade" last fall, spending nights and weekends developing it with his 23-year-old son, Jeff. The pair uploaded a sample of the game and started a Kickstarter campaign on March 1 that aims to raise $244,000 by the end of April. Cripe said that the money, which they will only receive if they reach their fundraising goal, would be used to hire other people to help with coding and graphic design. Thus far, they've raised nearly $6,000.
"We want to make it as personalizable as possible so a patient can have different options. They can pick where their tumor is or what kind of tumor they have and then pick different kinds of therapies," Cripe said. "We would also have a video of a doctor coming in and guiding them through things when they run into difficult situations."
Cripe also believes the game could help doctors communicate with patients and their families better.
"Going to medical school, you learn a whole new language, and we converse that way with our peers fluently every moment of every day," Cripe said. "We're not used to talking in lay language or describing things with analogies or clear terms. We're used to using big words that seem scary, but to us are second nature.
"The idea of using visualization to understand concepts is so much more powerful than an explanation could be in words," he added.
Cripe said visualization also plays an important role in healing.
"If one is imagining one's own cancer and being able to defeat it, that certainly has to feel good, if not actually have an impact on one's course of disease," Cripe said. "If we can stack as much as possible in our favor, that's got to be a good thing."
Amato said the game could also help parents struggling with their child's illness.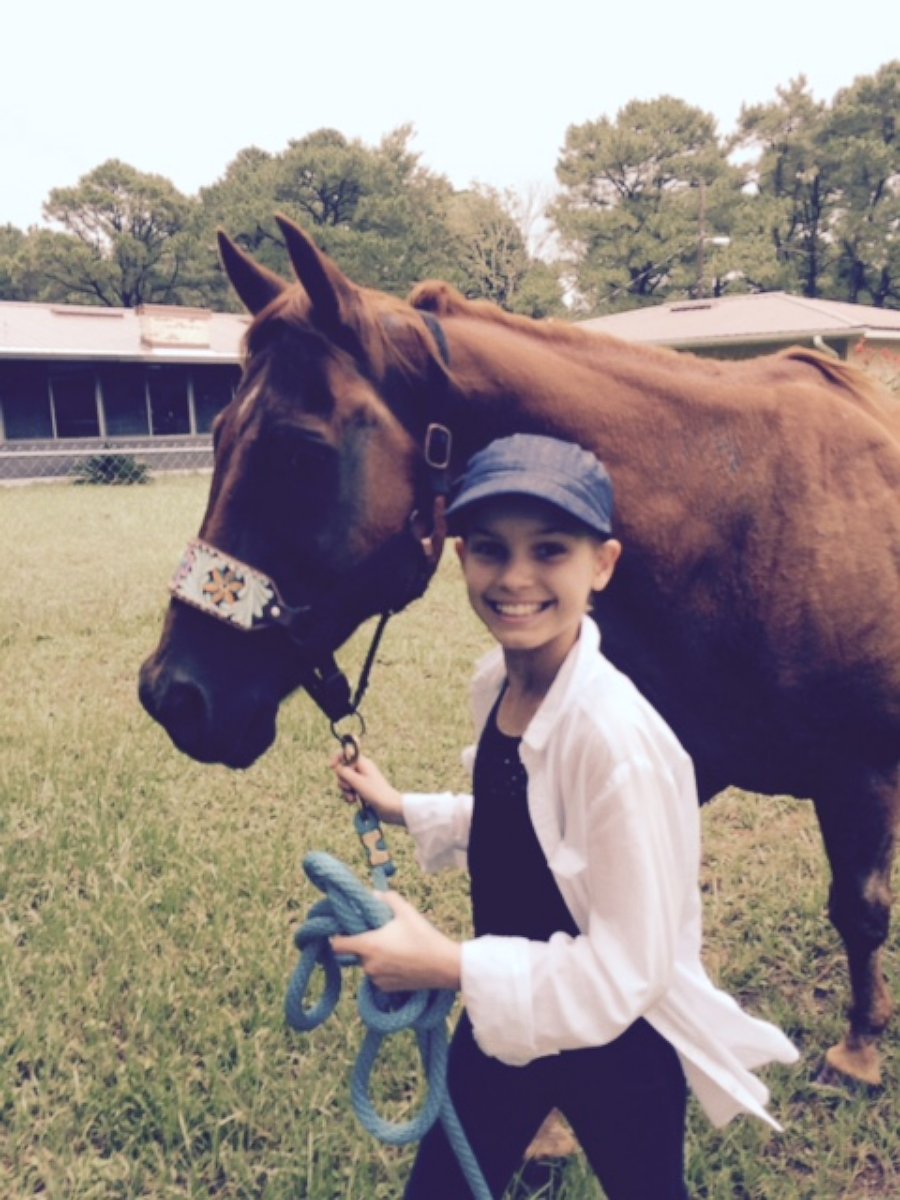 "There is a tremendous helplessness as a parent, watching your child endure so much. One of the neat aspects of the vision for the game is to create a multiplayer format, so you can have teammates. Friends and family can play on your team and fight the cancer with the patient, which I think is so clever," she said.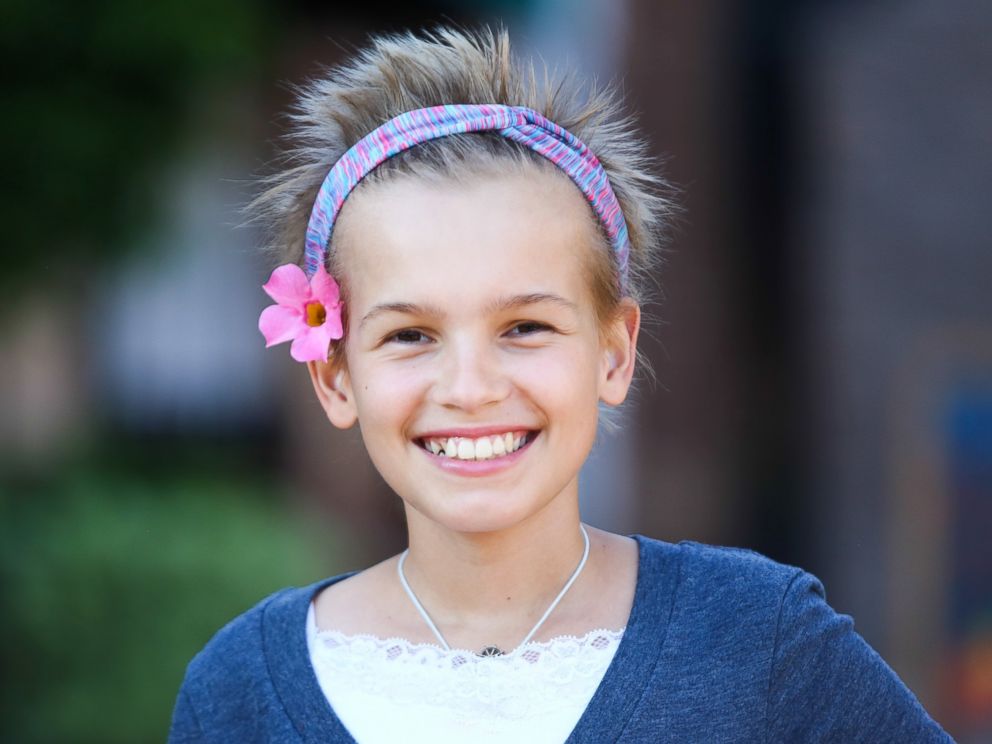 "Kate's Crusade" is the family's latest way of reaching out, and it has helped them cope as well.
"Kate would have loved this. It's a way she could continue to help other children and adults," Carole Griffin, Kate's aunt, told ABC News. "This gives us something to focus on that is not just her death."
Cripe said he hopes to create a fitting memory for a special little girl.
"I have to think she would love it or I wouldn't be doing it. I think it embodies what she stood for as a person: to have fun with life, to find meaning in enjoying one's activities and surroundings," Cripe said. "That's why we've got to get this done one way or another."