An Australian shepherd named Seamus is lucky to be alive after he was suddenly swept away by floodwaters in California only to be reunited with his owner just hours later thanks to a dedicated fire department and an Apple AirTag that helped locate him.
Seamus was out for his daily walk along with his owner, Emilie Brill, when he managed to get away from her and found his way to the edge of a flood control basin near the intersections of I-215 and I-10 in San Bernardino, California, on Monday, according to San Bernardino County Fire officials and ABC News' Los Angeles station KABC.
"He got away from me and he just went down into this drainage and, you know, the water was going so fast, I think all it took was one paw in that water and he was gone," Brill told KABC following Seamus' rescue.
Brill called the emergency services as soon as Seamus was swept away and crews were immediately dispatched to the area to assist.
When crews arrived they began to canvass the area but were flagged down shortly after by an employee at a local RV facility who told them that he had "heard a dog barking in the nearby channel and witnessed the dog floating down the channel," according to a statement from San Bernardino Fire.
"I saw enough of the dog to see that he was in the river moving downstream," recounted Captain Andrew Bonhus in an interview with KABC following the miraculous rescue. "[The RV facility employee said] I started running, lost visual and then heard him barking and he had made his way in from the river into that tube somehow."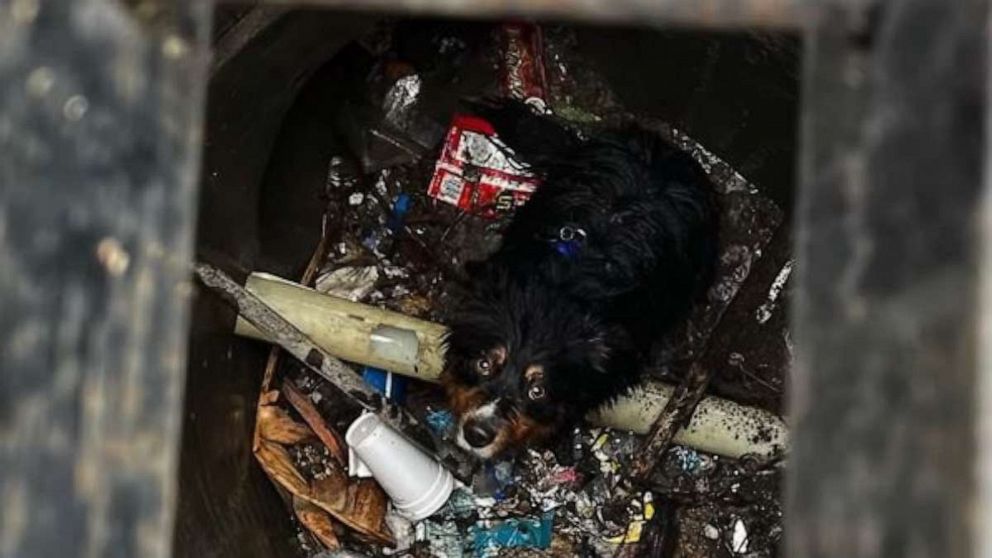 The tube that Seamus had found himself stuck in was an access tube adjacent to the river and the dangerous floodwaters approximately a mile from the spot where he had been swept away.
But thanks to Seamus' Apple AirTag and conventional ID tag, firefighters were able to locate a sewer drain, opened it up and said they saw a very tired -- but thankful -- dog staring directly back at them.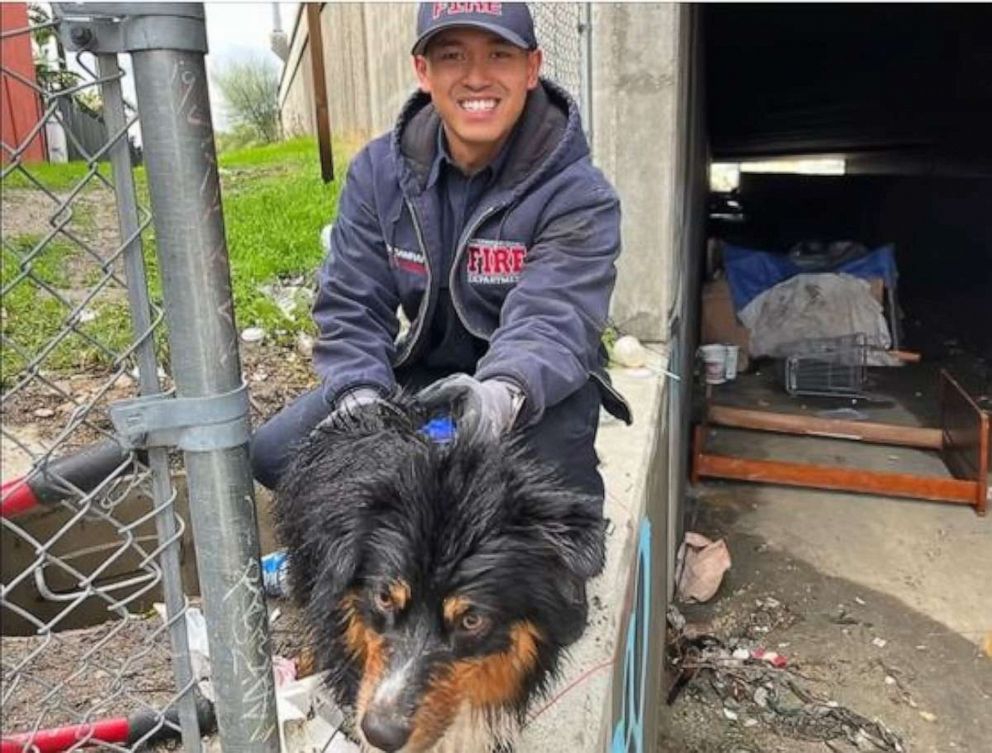 "Firefighters quickly made access to the dog, bringing him up the ladder to safety," said San Bernardino Fire. "After assessing the dog he seemed uninjured and in good spirits."
Seamus was reunited with his owner shortly after.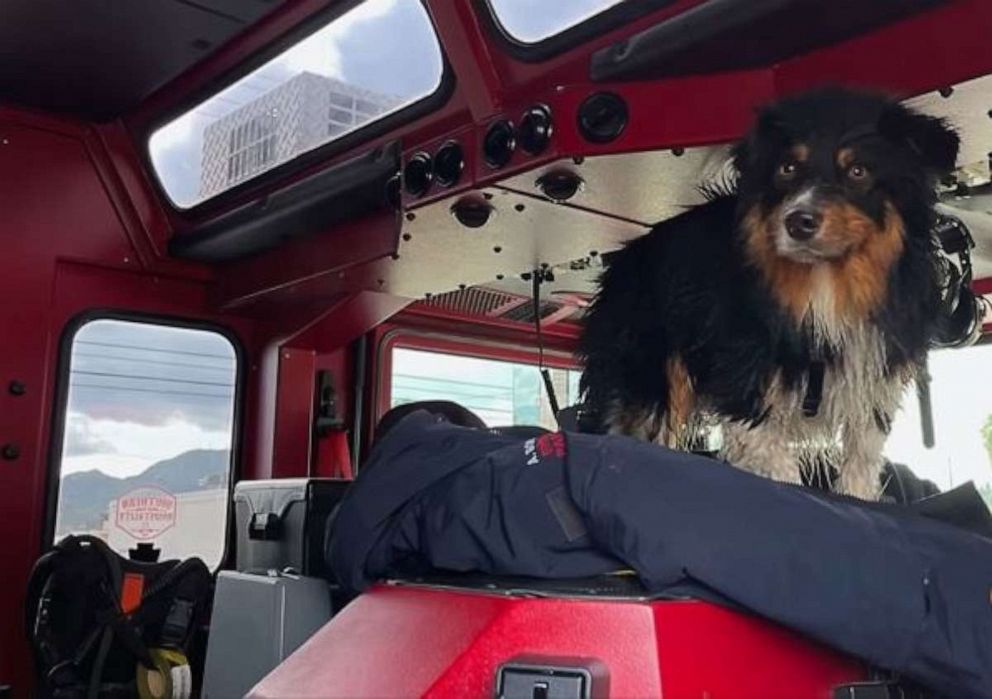 "I was just blown away by that level of response from our emergency services and just really grateful that there are people that understand that dogs are family members," Brill told KABC following the rescue.
Said San Bernardino Fire: "While we would have loved to make Seamus a fire station pup, glad we could reunite the dog back with his owners."