The Department of Justice has joined an investigation led by the Department of Transportation into Southwest Airlines' meltdown in December -- when the company canceled more than 16,000 flights over an 11-day period -- a DOT spokesperson said.
The DOT's probe is looking into "whether Southwest engaged in unrealistic flight scheduling which is illegal under federal law and whether Southwest Airlines provided timely refunds and reimbursements to affected passengers as required," the agency spokesperson said in a statement.
"The DOT team ... is also closely coordinating with DOJ and FAA," the spokesperson said.
In a statement, Southwest said it has not received any inquiries yet from the DOJ but is ready to cooperate with the government agencies.
Southwest's extensive cancellations left thousands of passengers stranded as a result of severe winter storms, staffing shortages and technology issues.
The airline said the breakdown cost more than $800 million in revenue in the fourth quarter of 2022.
At the time, Southwest's CEO Bob Jordan apologized for the chaos during an interview with ABC News, saying, "This has impacted so many people, so many customers over the holidays, it's impacted our employees and I'm extremely sorry for that. There's just no way, almost, to apologize enough."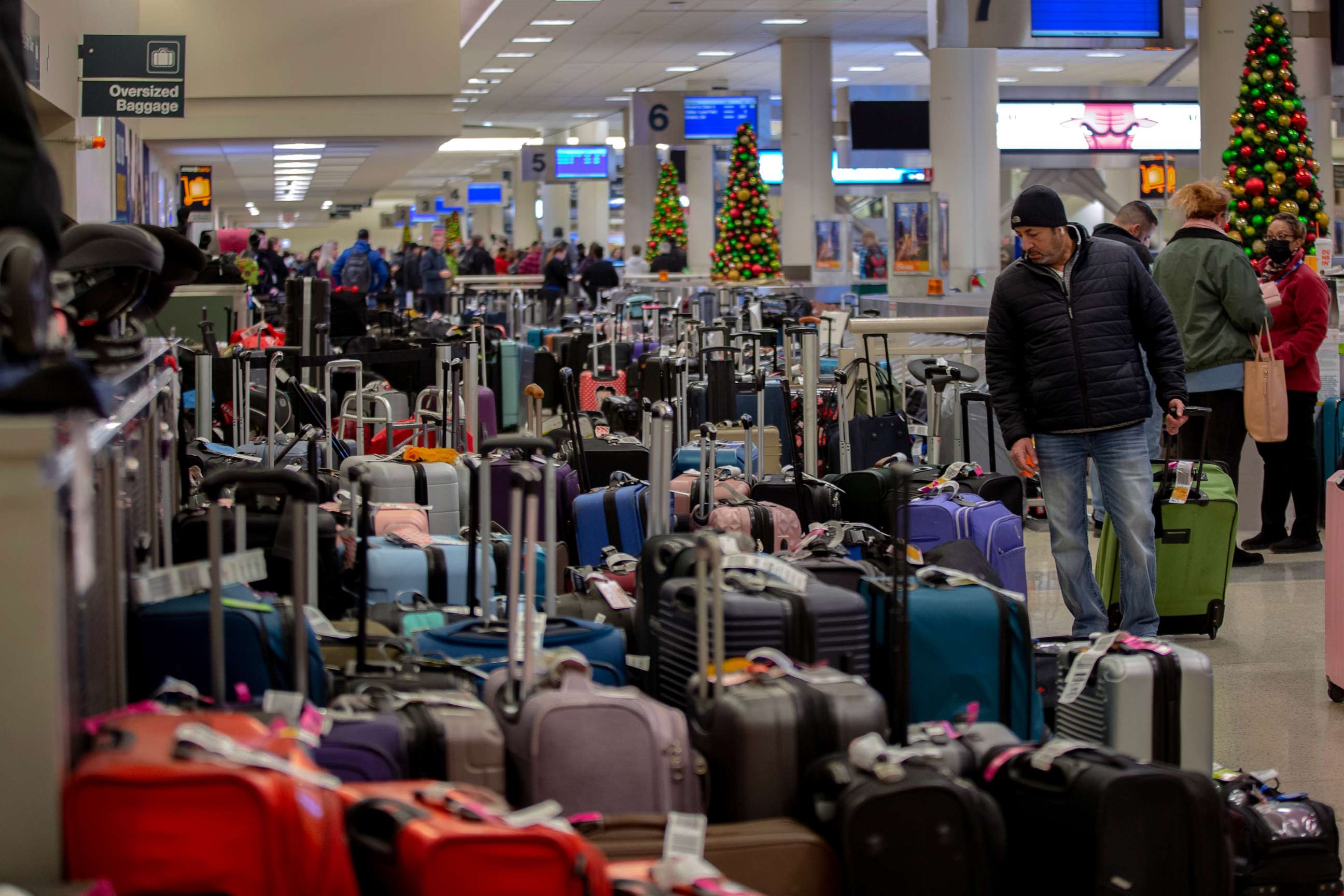 In January, the DOT announced that it was investigating and in a February hearing, the company's COO, Andrew Watterson, addressed the cancellations before the Senate Commerce Committee.
"Let me be clear: We messed up," Watterson said. "In hindsight, we did not have enough winter operational resilience."
In March, Southwest unveiled a three-part plan to boost the airline's operational resiliency in the face of future challenges.
But problems have persisted: Last week, Southwest planes were briefly grounded nationwide and more than 2,000 flights were delayed as a result of a technical issue with an internal system.
"This is another demonstration that Southwest Airlines needs to upgrade their systems and stop the negative impacts to individual travelers," Washington Sen. Maria Cantwell, chair of the Senate Committee on Commerce, Science and Transportation, said in a statement at the time.