A desperate manhunt came to an end Friday morning as authorities announced the capture of a double murder suspect.
The Montgomery County Sheriff's Office announced Friday that Kirby Gene Wallace, 53, who was wanted for killing two people, was in custody.
"Wallace is in custody," the office tweeted.
The Tennessee Bureau of Investigation tweeted a photo showing Wallace in custody.
Wallace was wanted for allegedly killing a 63-year-old woman on Sept. 23, authorities said.
The Tennessee Highway Patrol tweeted a picture of what appeared to a gun.
He's also wanted for allegedly shooting a man to death and stealing his truck in Montgomery County, according to The Tennessean.
He also held a woman in her 80s who was returning home from church at knifepoint, authorities said. He forced her into her home, where -- this time at gunpoint -- threatened her and tied her to her bed before fleeing in her vehicle, according to the Montgomery County Sheriff's Office.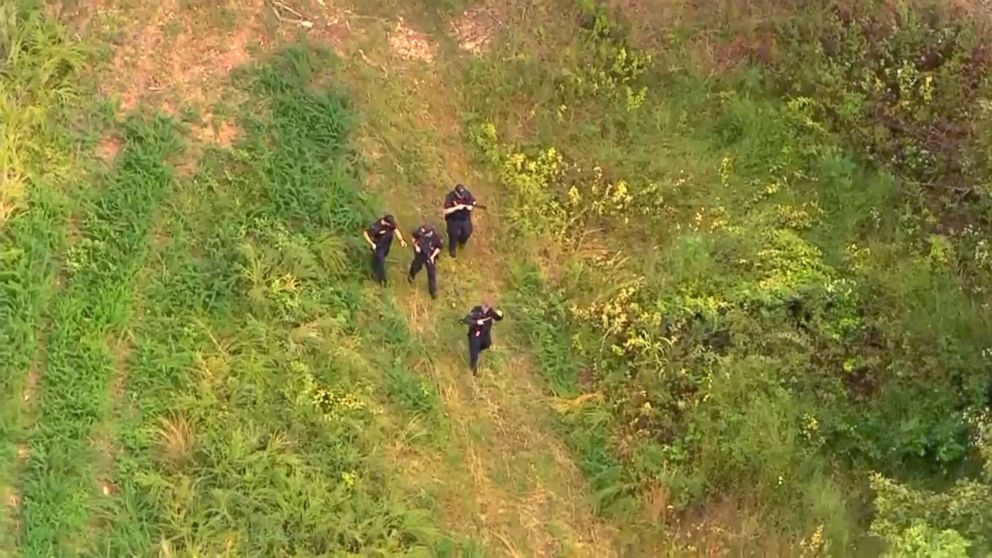 Authorities had offered a reward of $17,500 for information leading to his capture.