— -- Cars were stuck in place on Los Angeles highways Thursday night amid mudslides caused by flash flooding and thunderstorms.
Both northbound and southbound traffic on Interstate 5 was blocked because of the flooding and cars had to be removed by crews of workers who were expected to work overnight, the California Highway Patrol said Thursday.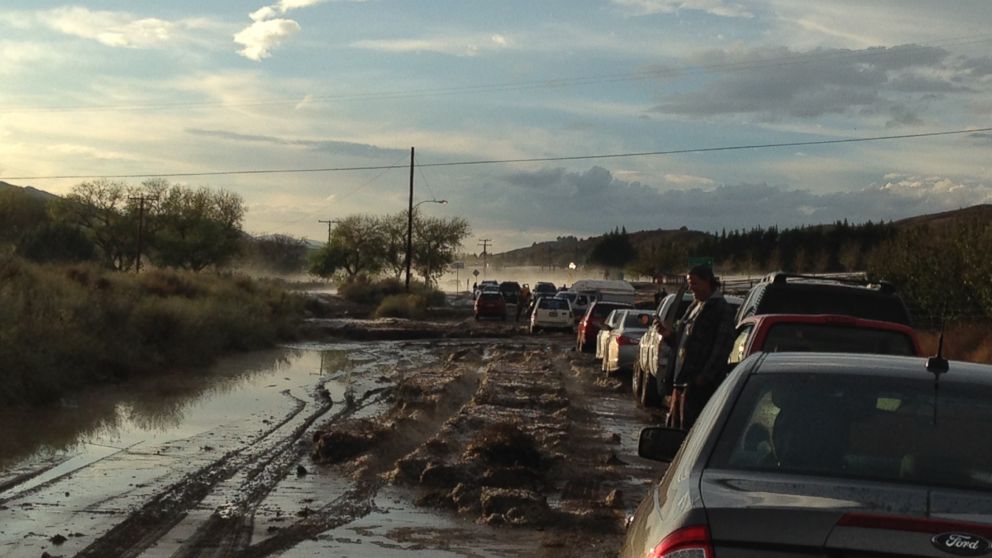 "It was getting pretty hairy out there," resident Robert Rocha, who was driving home when the storm hit, told The Associated Press.
"I've never seen it rain that hard in such a short period of time; the hail and wind, it was coming down hard. ... The debris was just intense: chunks of wood and rock flowing everywhere," he said.
A second highway was also closed because of another mudslide.
L.A. County Fire Capt. Roland Sprewell told ABC News that at least 14 people and eight dogs had to be rescued.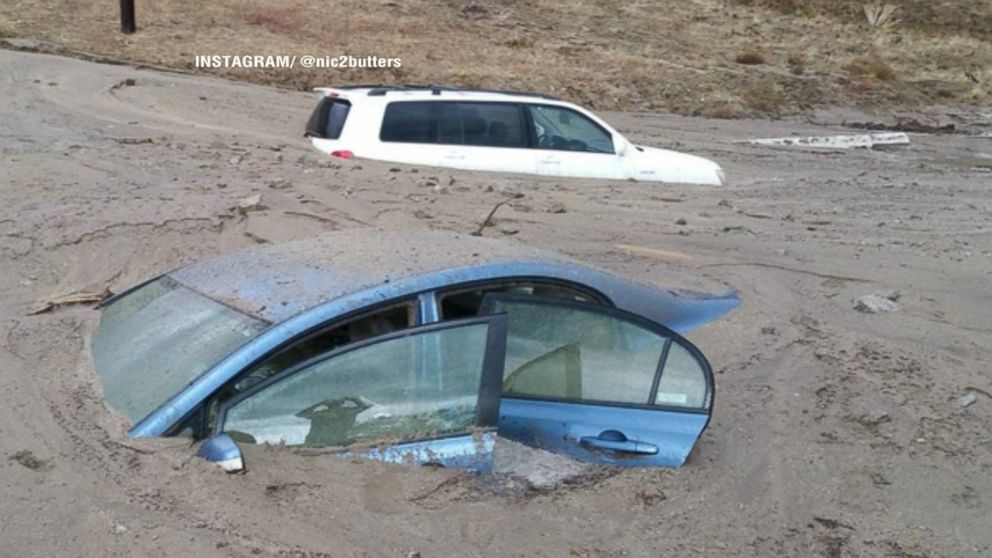 One incident involved two people who were stuck on the roof of a home as water rose almost entirely up a wall and the sheriff's helicopter was called for assistance.
Also, a fire ladder truck saved at least six people and six dogs that were stranded on roofs in the area, with the department later sharing the photos on Twitter.
Fire officials had planned to make a more complete survey of affected homes this morning at first light, but as of 6:00 a.m. local time, there were no injuries reported.