— -- Dramatic video shows the moment a Nissan sedan soared into the air and crashed into the second floor of a dental office in Santa Ana, California, leaving several people with minor injuries.
The car was speeding when it hit a raised center median and launched into the air, the Santa Ana Police Department said Sunday.
The car then collided into the building's second floor and became lodged, police said.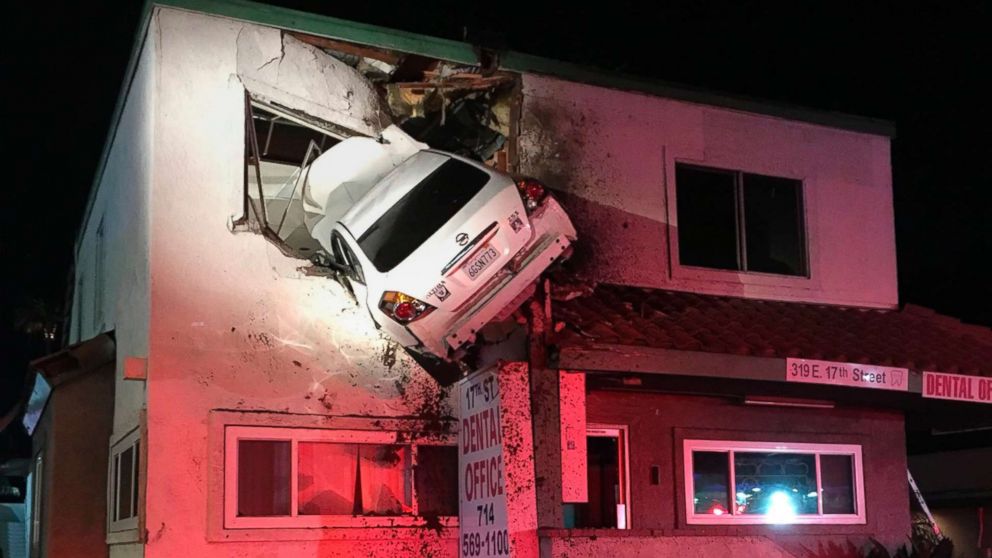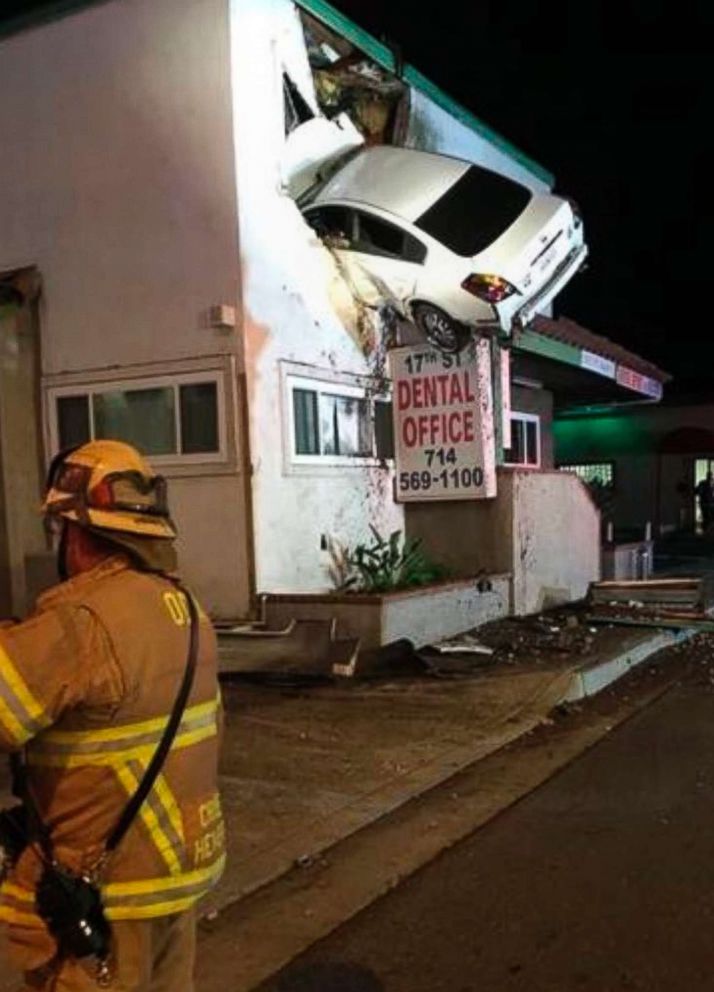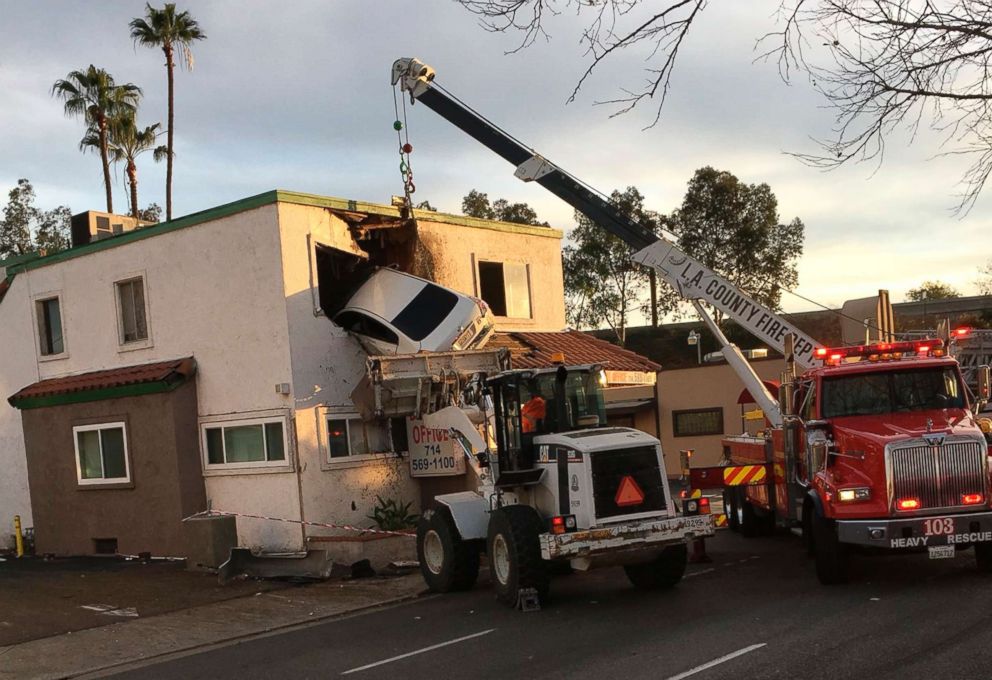 The Orange County Fire Authority said it responded and extinguished the fire. Only minor injuries were reported, police said.
Separate surveillance from a bus shows the car flying in front of it, narrowly missing the bus.
According to police, the driver admitted to using narcotics. ABC station KABC-TV in Los Angeles reported that the driver was arrested on suspicion of driving under the influence.