— -- Police in St. Louis released video showing officers shooting and killing a man 10 days after an officer in nearby Ferguson fatally shot unarmed teen Michael Brown.
Police said the man in Tuesday's shooting, identified as Kajieme Powell, had a knife. Cellphone video of the incident, recorded by a witness, shows the man refusing to back down, staggering about, walking toward police despite repeated orders to stop.
"Put your hands out of your pocket," the officers yell. "Drop the knife."
"Shoot me now," the man can be heard saying, as onlookers watched on the sidewalk nearby.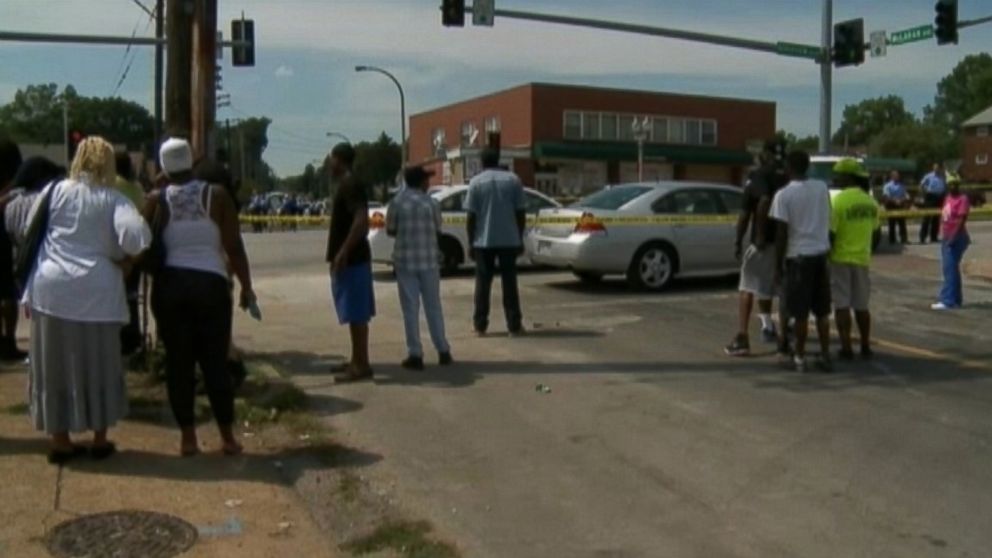 The officers fired a dozen shots at the man, authorities said Wednesday.
Ferguson Chants Heard After St. Louis Cops Shoot Suspect
Ferguson Cop Has No Temper, Is 'Struggling' With Shooting, Friend Says
Powell was involved in a shoplifting prior to the shooting, police said.
The officers who shot the man are now on administrative leave.