— -- Four Dreamers momentarily halted the Macy's Thanksgiving Day Parade in New York City in a demonstration they say is aimed at calling for action from Congress to replace an expiring Obama-era program that protects them from deportation.
The four protesters sat down in the parade route on Central Park West at 70th Street in Manhattan but were quickly carried off by NYPD police officers. A representative for the group that organized the demonstration, The Seed Project, said that none of the protesters were arrested or given citations.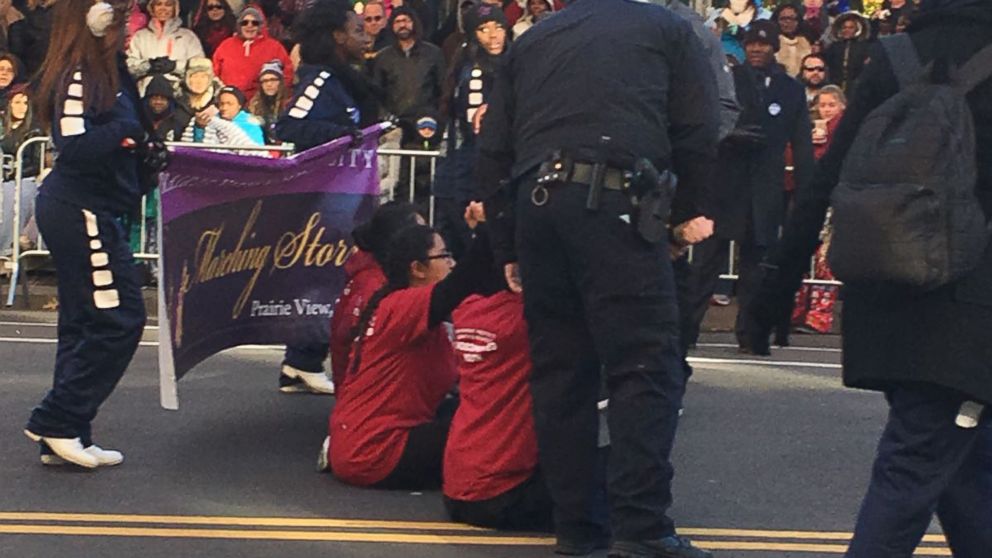 One of the protesters, Hector Martinez, 26, told ABC News he decided to take part in the demonstration "to push for more protection for undocumented youth."
The NYPD police officers carried the protesters out of the parade route and told them if they came back they would be arrested, Martinez said.
Martinez said he immigrated to the U.S. with his family from Colombia when he was 10 and obtained the right to work and study under the Obama-era program known as Deferred Action for Childhood Arrivals (DACA).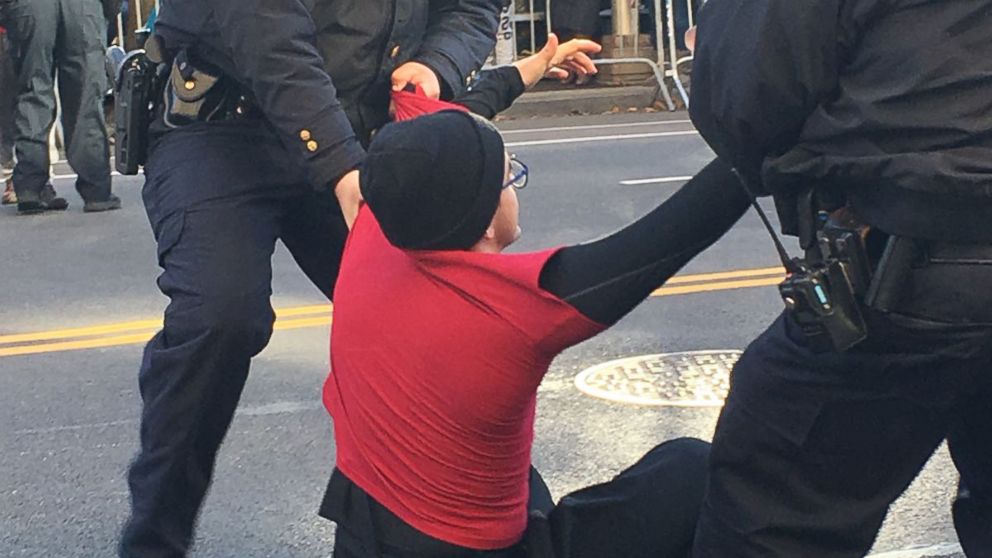 DACA was started by President Barack Obama in 2012 through an executive action that allowed certain undocumented immigrants who were children when they were brought to the U.S. to remain in the country and be eligible to work and study if they meet certain requirements.
The Trump administration announced in September a plan to let the program expire. The Justice Department recommended to the Department of Homeland Security and the White House that the DHS should begin "an orderly lawful wind down, including the cancellation of the memo that authorized this program," Attorney General Jeff Sessions said at the time.
Martinez said that decision has created "a time of great difficulty" for Dreamers, who now face uncertainty as Congress debates a replacement to the program. The protection will begin to expire for the program's enrollees in March of 2018 if no action is taken.
Nearly 800,000 unauthorized immigrants who came to the United States as children have been granted protection from deportation under the program.