A driver who felt guilty for decades has finally unburdened himself to police. His crime? Not paying a Pennsylvania parking ticket from 1974.
Police Chief Michael Combs in Minersville, Pennsylvania, told ABC affilate WNEP he received a letter with a parking ticket and payment in the mail last week.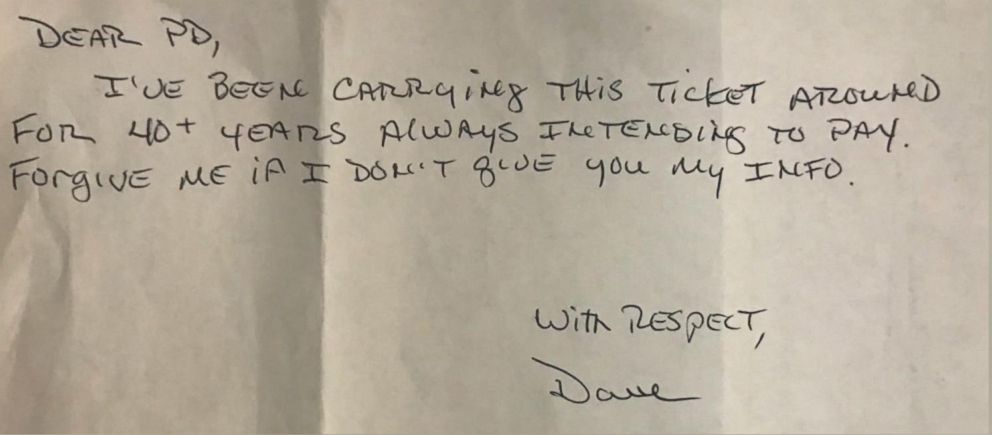 The note said, "Dear PD, I've been carrying this ticket around for 40 plus years. Always intending to pay. Forgive me if I don't give you my info. With respect, Dave."
The 44-year-old ticket, for an offense that would carry a $20 fine today, was at the time for only $2. Combs said the driver paid $5, adding $3 for interest.
"It's addressed, of course, to the police department, with the return address of, "Feeling guilty, Wayward Road, Anytown, Ca.," Combs said.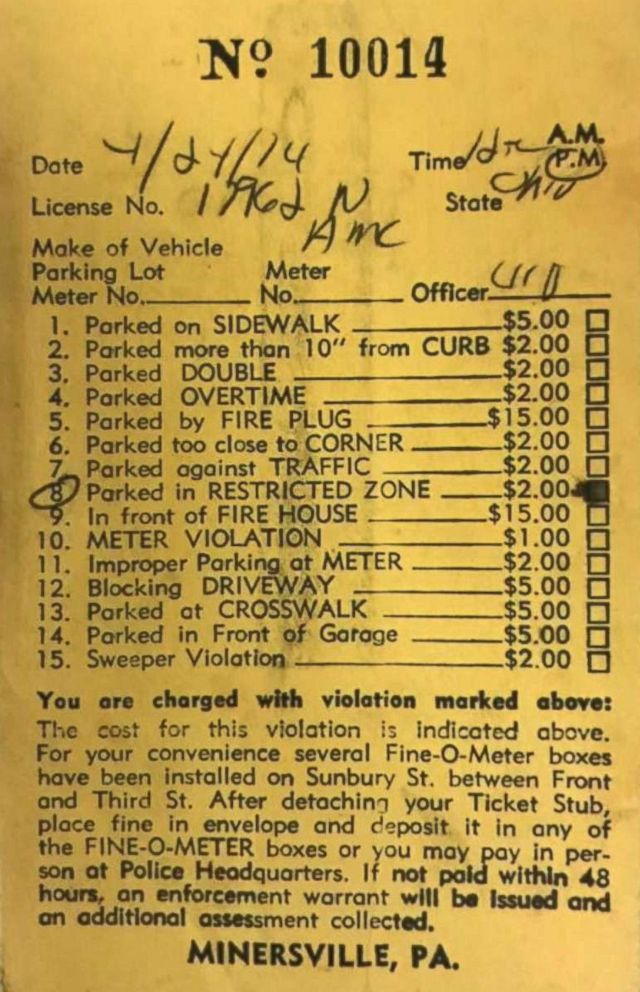 The chief told WNEP the ticket was for a car with Ohio plates. He also said he would like to track down the person who paid the ticket to say, "thank you."
"We do appreciate that this individual paid their ticket, and again, we encourage other individuals, if you have an outstanding ticket, please pay them," the chief said.