— -- Two Texas residents took road rage to a new level when a minor fender bender turned into a pistol-wielding showdown that left an innocent bystander and one of the shooters injured.
On Wednesday around 2:45 p.m. gunfire erupted after two men were involved in a car crash on Houston's busy Westheimer and South Kirkwood roads. The two drivers emerged from their vehicles and began opening fire on each other. The entire incident was captured on video by ABC affiliate KTRK, as video journalist Gerzain Garcia and reporter Erica Simon happened to be at a nearby Starbucks.
Hearing gunshots nearly 100 yards away, Garcia and Simon jumped into action, driving closer to the scene to find the aftermath of a relatively minor rear-end collision between a Jeep and a gray Nissan sedan.
Capturing the entire display on camera, Garcia said, "I thought they had stopped shooting."
Garcia began recording after the last shot ended, but the men continued to threaten and wave the guns at each other.
After the gunfire ended, Simon recalls walking from behind the truck where she took cover, to find a woman bleeding. A bystander from across the street had been grazed in the head by one of the bullets. Simon says she attempted to comfort the woman by assuring her medical help was on the way.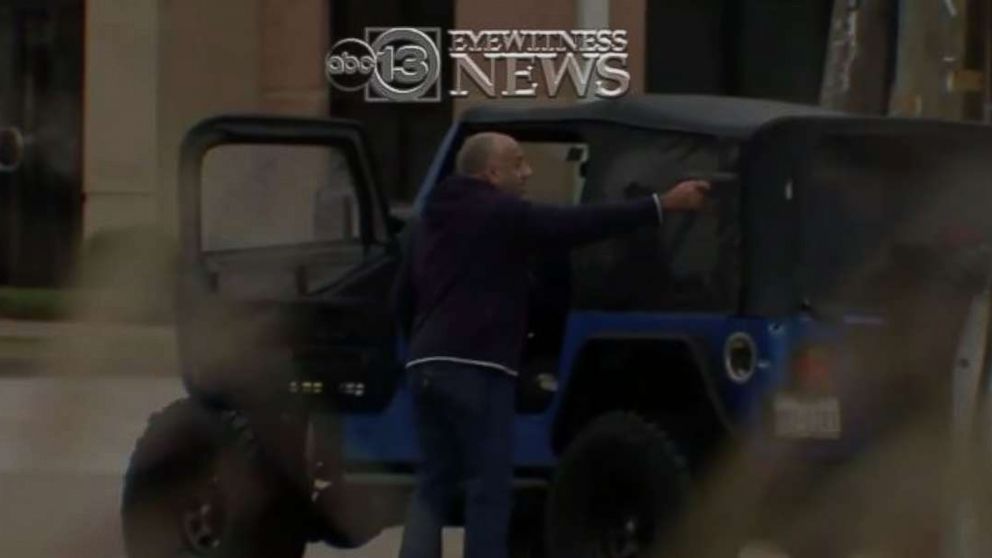 An off-duty paramedic nearby helped stop the bleeding until ambulances arrived.
After arriving to the scene, police discovered one shooter had sustained a wound to the chest.
Police took both men into custody and the wounded shooter was taken to Ben Taub Hospital.
"If you get into an accident, call the police, or drive to a gas station to wait," Garcia said. "Don't start shooting at each other. A bystander who had nothing to do with this was injured. And it could have been even worse."