— -- Almost 3,000 miles from home and standing on an island that was once the site of a military installation, Ken Loo stared intently into a set of goggles, his fingers twitching over controls as he reacted to the scratchy drone video beaming directly into his eyes.
Hurtling through the air overhead at speeds as high as 60 miles per hour, his and other drones transmitted the images to pilots who were competing in the U.S. National Drone Racing Championships last weekend on New York's Governors Island.
Behind safety netting, a small audience gathered to sip beer and watch the devices fly around the course, weaving in and out of obstacles. Some put on orange spectator goggles, which allowed them to toggle between feeds from the drones' onboard cameras.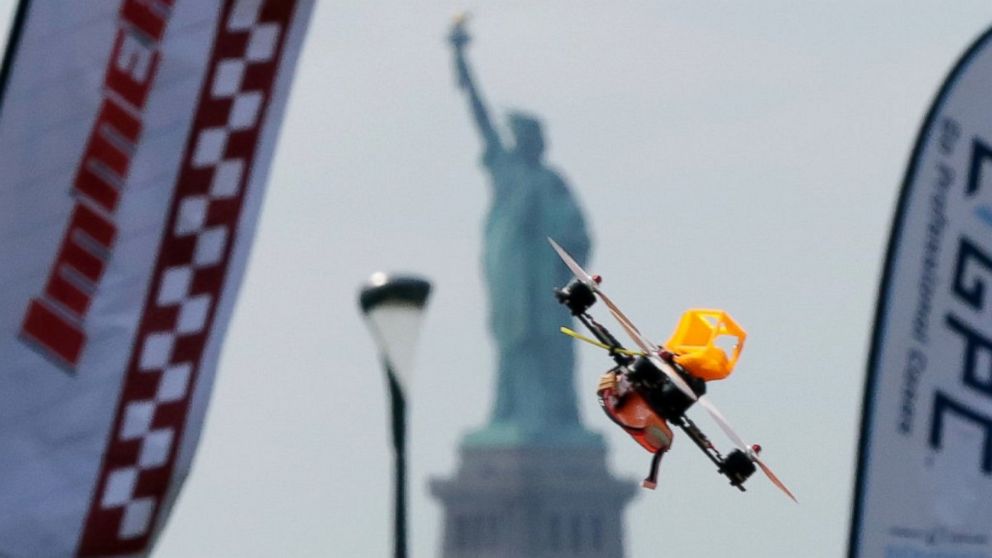 Loo, who goes by the call sign FlyingBear, had traveled from California for the competition that he had spent months preparing for — like many of the dozens of pilots. Vying for the competition's $50,000 grand prize, they are the pioneers of one of America's newest sports.
"Then we started traveling to Sacramento, [to] L.A.," Loo, a resident of Sunnyvale, California, told ABC News between races. "I've been to New York City twice for drone racing. I go all over the country now, and I've gone as far as Dubai."
"Over the past two years, we've really seen the drone racing sport explode," he said. "I started just racing with friends at a local park."
Taking Off
Indeed the sport has taken off in recent years.
Daniel Pifko, the chief operation officer of the championship-hosting Drone Sports Association (DSA), told ABC News that social media has been a major driving force in the sport's surge in popularity.
"It's really easy for someone to record this ... and then put it out on their YouTube," which draws in more participants, he said.
But the sport has attracted even bigger broadcasters.
The weekend's competition was being broadcast by ESPN for the first time — a significant achievement for any up-and-coming sport, made more significant by the fact it is only the second time the national competition has been held.
Pifko said that ESPN's broadcast legitimizes the developing sport, "it has to make you consider whether there's something more to it."
Indeed, others seem to think so.
The championship over the weekend was sponsored by major brands, including some you'd expect, like GoPro. But also some others that might seem a little out of place, including insurance giant AIG and global professional services company Ernst and Young.
"We want to create an entire sport and an entire industry around it," Pifko, an engineer by training, told ABC News. "I'm really not interested in being a reality show on television that's going to last a few seasons."
"I want to be a sport that's going to last a bunch of decades, that's where I'm going, that's where the company is going," he said, referring to the DSA.
Big, International Plans
While the sport has been compared to NASCAR by some, Pifko said that a more fair comparison would be to international soccer or international auto racing.
"There's no reason this can't be international. The guy who won the U.S. National Championship last year was from Australia," he said, noting that his company was working with groups in 40 countries around the world that are running events like this.
Indeed, the DSA is set to host the drone racing world championship in October.
"Right now the Olympics are going on, and to compare [this year's games] to one hundred plus years ago, there's a lot of runway there," he said. "I could see it operating at an Olympic level, I could see international competition, I see absolutely nothing about this that is strictly American."
"It's not an athletic sport, and that's the one dividing line that I've seen in all Olympic sports. There has to be a physical exertion."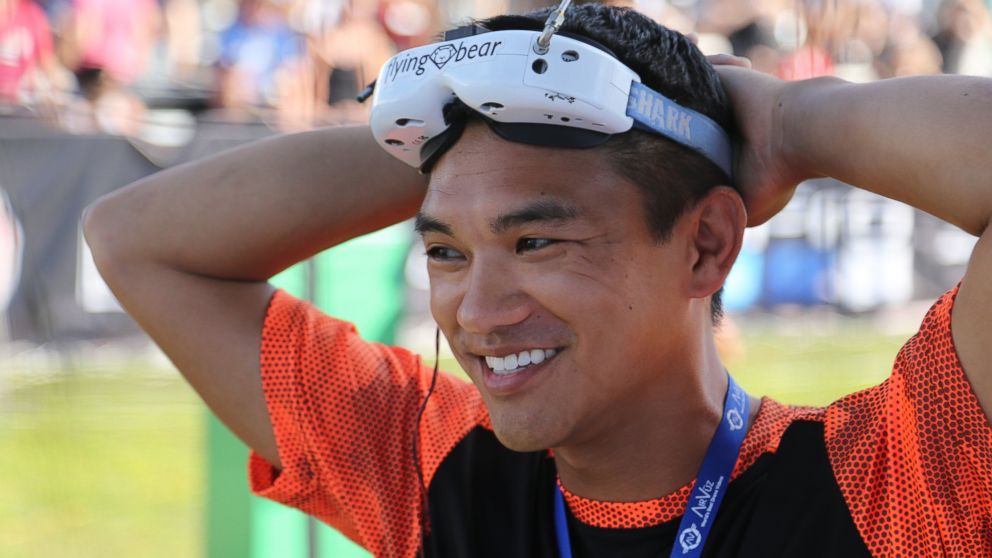 If the organizers are ambitious, the pilots are even more so.
"I would love to do it professionally, this is something I would love to do," Loo said. "I think it could definitely be in the Olympics. The sport is growing worldwide."
But is Loo as dedicated to his sport as Katie Ledecky or Simone Biles are to theirs?
"I train a lot," he said. "Every day after work I go to the park for at least an hour and I practice ... I don't talk to my friends very much. I just sit there and fly. On the weekends, I'll practice for an entire day, maybe two."
Flight Plan
While its enthusiasts' ambitions are Olympic-size, the sport faces obstacles ahead.
The DSA, one of several leagues operating in the U.S., is angel funded — meaning it is supported by an affluent individual or organization.
Pifko said that it is seeking venture and corporate investment.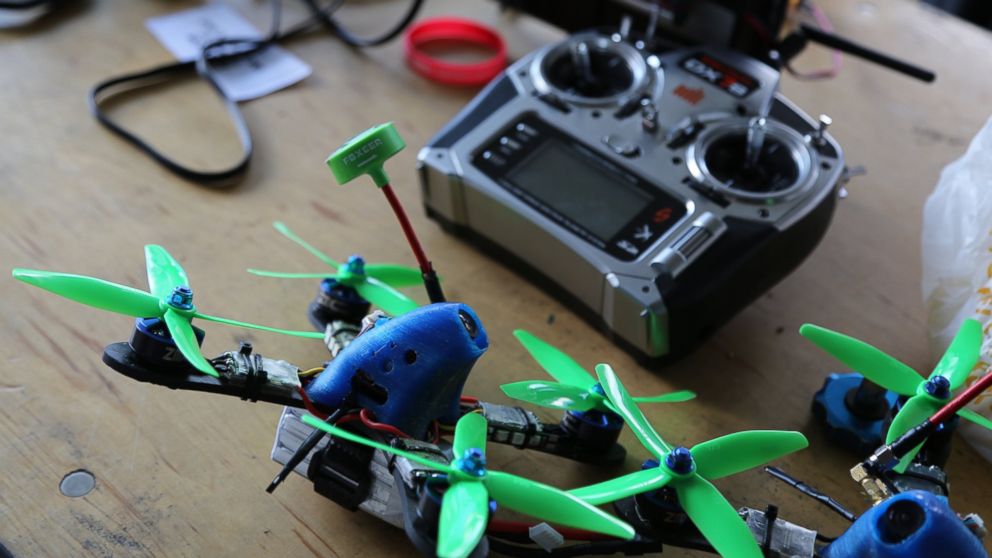 "The very first thing we need to do is establish this as a watchable sport ... Part of that was ESPN," he said. "If we can make it watchable, then you get into a standard business of just growing your market."
Whether drone racing is a sport worthy of Olympic competition will be a debate for the future, right now, organizers are focusing on growing the competition, and players are focused on honing their skills.
But the International Olympic Committee did add five new sports to future games last week, so maybe one day Loo might be able to bring home gold for the U.S.A.
ABC News' Armando Garcia contributed to this report.
ESPN and ABC News are both part of the Walt Disney Co.