How to assist quake victims in Turkey, Syria
Groups like UNICEF and the Red Crescent society have volunteers on the ground.
As the death toll continues to rise in Syria and Turkey following the massive 7.8 magnitude earthquake non-profits, nongovernmental organizations and other humanitarian groups are scrambling to help rescue people, provide medical relief to the wounded and shelter for the displaced.
Many of these groups are asking for financial and material donations to help with those efforts that are likely to continue for weeks, according to the humanitarian leaders.
Here are some of the organizations that are providing relief and accepting donations:
UNICEF
UNICEF said it is providing emergency water to displaced residents in Syria and helping to reunite children who were separated from their families.
"There is a sense of panic, including among children. Many people, including children, are displaced and remain outside in streets and open areas. The government in Syria closed schools and universities for today and some are being used as shelters. The psychological impact on some people we met is grave," Angela Kearney, a UNICEF Representative in Syria who was in Aleppo when the quake struck, said in a statement.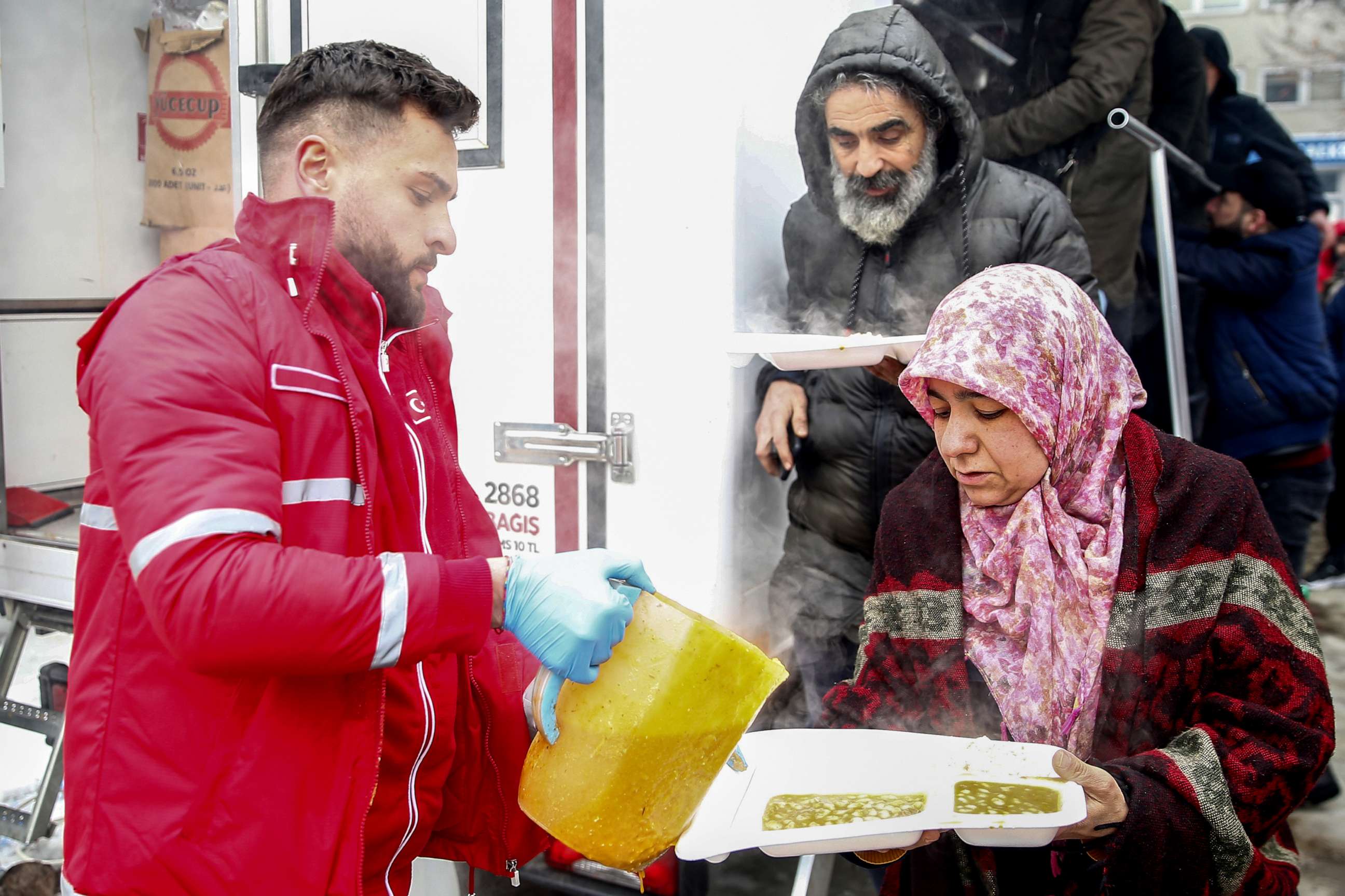 Although the Turkish government hasn't requested international humanitarian assistance, UNICEF is "supporting search and rescue efforts in Turkey and distributing hygiene kits, blankets and warm clothing to children and families affected by the quake," the NGO said in a statement.
UNICEF has set up the page unicefusa.org/abcnews for donations.
The International Red Cross and Red Crescent Movement
The Red Crescent has set up multiple crisis centers in Syria and Turkey and is providing blood, clothing blankets and other support materials, the humanitarian group said.
The International Committee of the Red Cross said it dispatched surgical material to treat 100 people in hospitals in Aleppo and is sending more to other medical facilities in the affected regions.
Xavier Castellanos, IFRC Under Secretary General for National Society Development and Operations Coordination, said in a statement that infrastructure damage has made it difficult for rescue teams to assist those affected.
"The vulnerabilities are coupled on top of harsh winter conditions, making it unbearable for many. The vulnerable living conditions, particularly in Syria, are even further stretched in a decade-long war. People who lost their homes and loved ones need our support. We must join forces and do our best to help," he said.
The Turkish Red Crescent set up a donation page for monetary contributions.
Doctors Without Borders
Doctors Without Borders has sent teams of physicians, and other medical professionals to Syria immediately after the quake, the NGO said.
"In other locations, we have donated supply kits, and we are in touch with health authorities to provide support," Doctors Without Borders said in a statement.
Doctors Without Borders has set up a donations page on its site for people to send financial contributions.
International Medical Corps
The International Medical Corps said that it immediately activated its members to respond to Turkey and Syria following the quake
"Our team in Syria has already deployed to communities, bringing medical and mental health services, as well as vital supplies—such as blankets, clean water, hand sanitizers and sanitary pads—to women, children and men affected by the quakes," the non-profit said in a statement.
It is working with partners in Turkey to assist with efforts in that country, the non-profit said.
The International Medical Corps has set up a donations page on its website.
International Rescue Committee
The International Rescue Committee has 1,000 members in Syria providing help, the NGO said.
The group reiterated that the situation is worse in Syria as war and years of geopolitical violence left the country with a weakened infrastructure.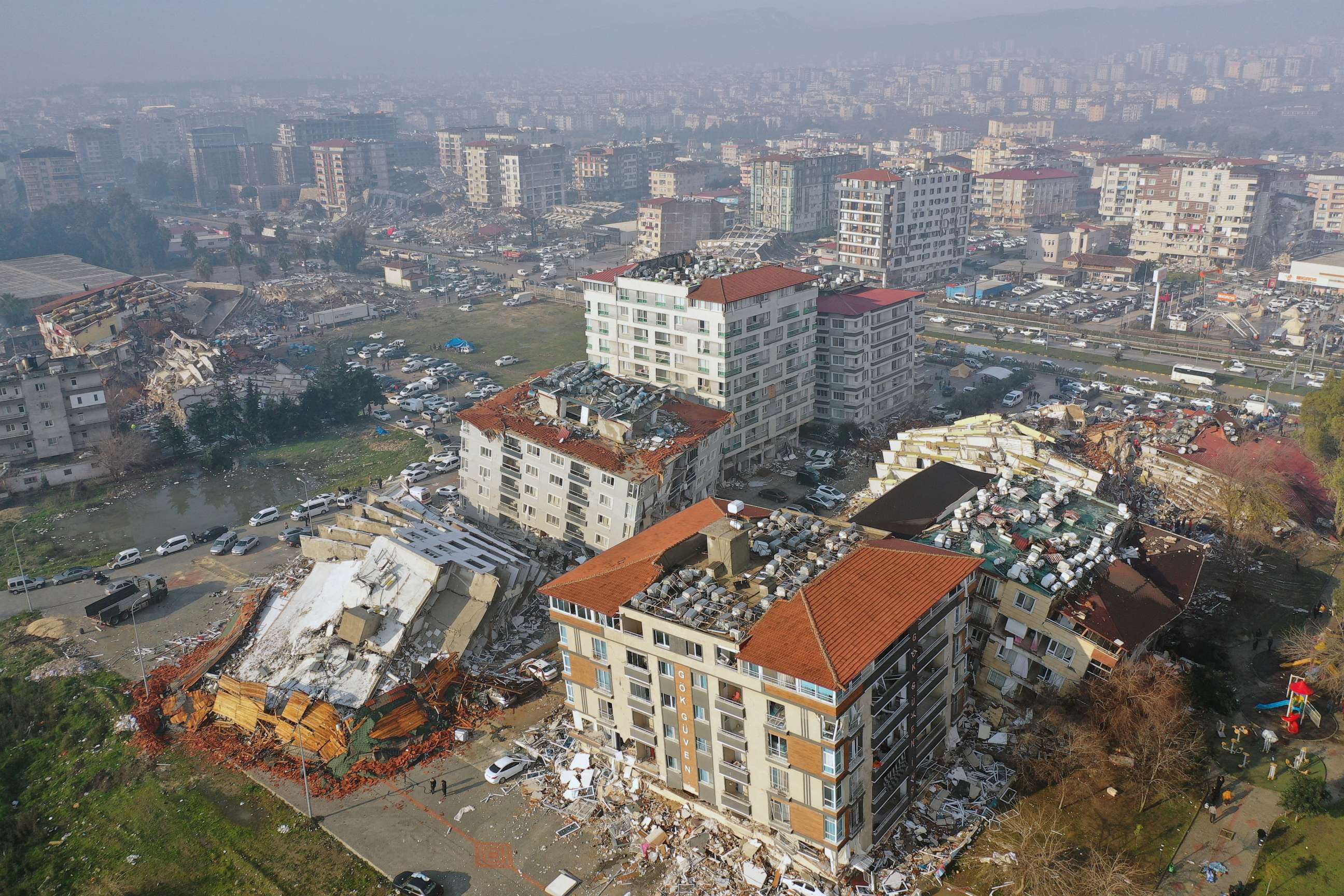 "Many in northwest Syria have been displaced up to 20 times and with health facilities strained beyond capacity–even before this tragedy–many did not have access to the health care they critically need," Tanya Evans, the IRC's Syria country director said in a statement.
The IRC is taking donations to help victims in Syria and Turkey on its site.