At least one person died on Wednesday as a powerful nor'easter barreled through the Northeast, just days after a storm killed nine in the same region.
The victim, an 88-year-old woman from Suffern, New York, died after being hit by a falling tree in her driveway, according to police in Suffern, which is about 30 miles northwest of Manhattan.
At least 60 million Americans were in the storm's path, prompting plane, train and school cancellations across the Northeast.
Over 3,000 flights were canceled on Wednesday and more than 850,000 customers, including 320,000 in New Jersey and over 130,000 in New York, were left without power as of early Thursday as the brutal storm unleashed heavy snow, rain and gusty winds across on the area.
"I encourage New Yorkers to stay at home or seek shelter if experiencing a loss of power," New York Gov. Andrew Cuomo said late Wednesday, as he announced plans to double the number of National Guard troops deployed in the region.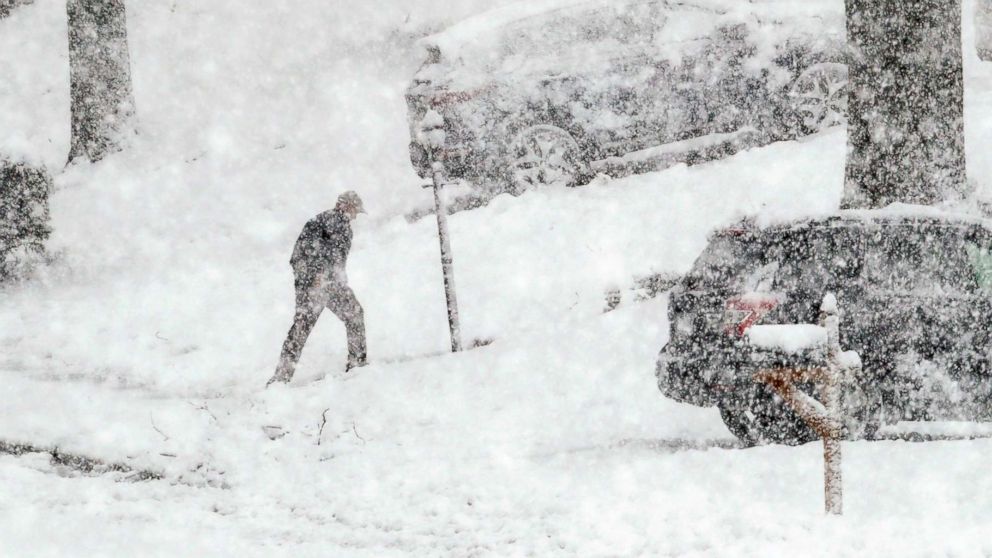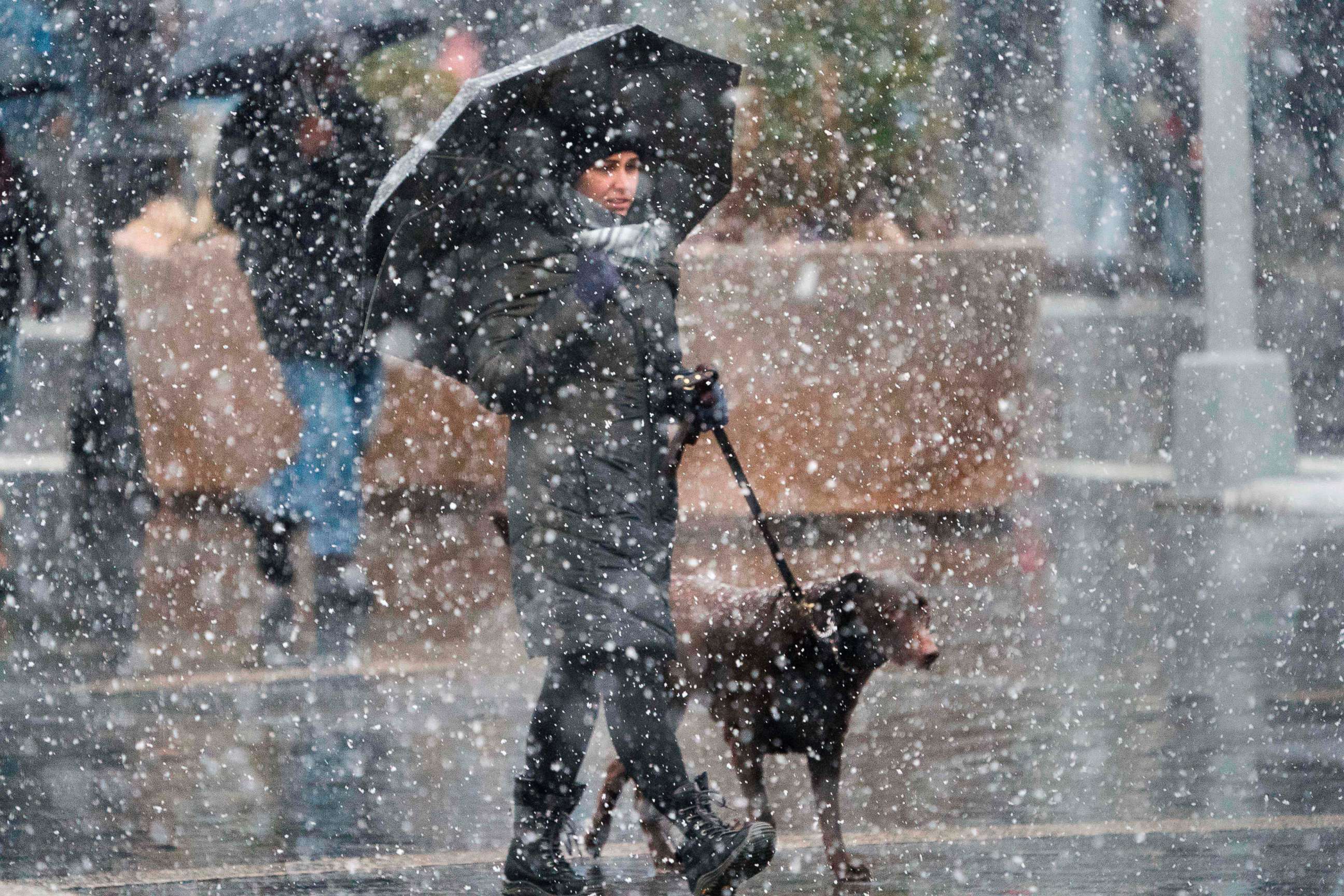 The forecast
Very heavy snow is now pummeling Philadelphia and New York City.
Near-blizzard conditions were expected for Long Island.
Snowfall rates reached as much as 2 inches per hour with wind gusts up to 30 mph.
Thundersnow -- when thunder and lightning occur during a snowstorm -- was even reported in New York City, New Jersey and Connecticut.
In New Jersey, a middle school teacher was struck by lightning while helping with buses during dismissal, Manchester Police said. Her injuries were not life-threatening, police said.
The heavy snow was expected to continue into the evening with gusty winds at times, potentially bringing power outages and downed trees.
Very heavy snow is also falling in New England; in the coastal areas, there is more rain than snow.
Major flooding has also been reported along the New Jersey shore.
By 7 p.m., the snow will be over in Philadelphia.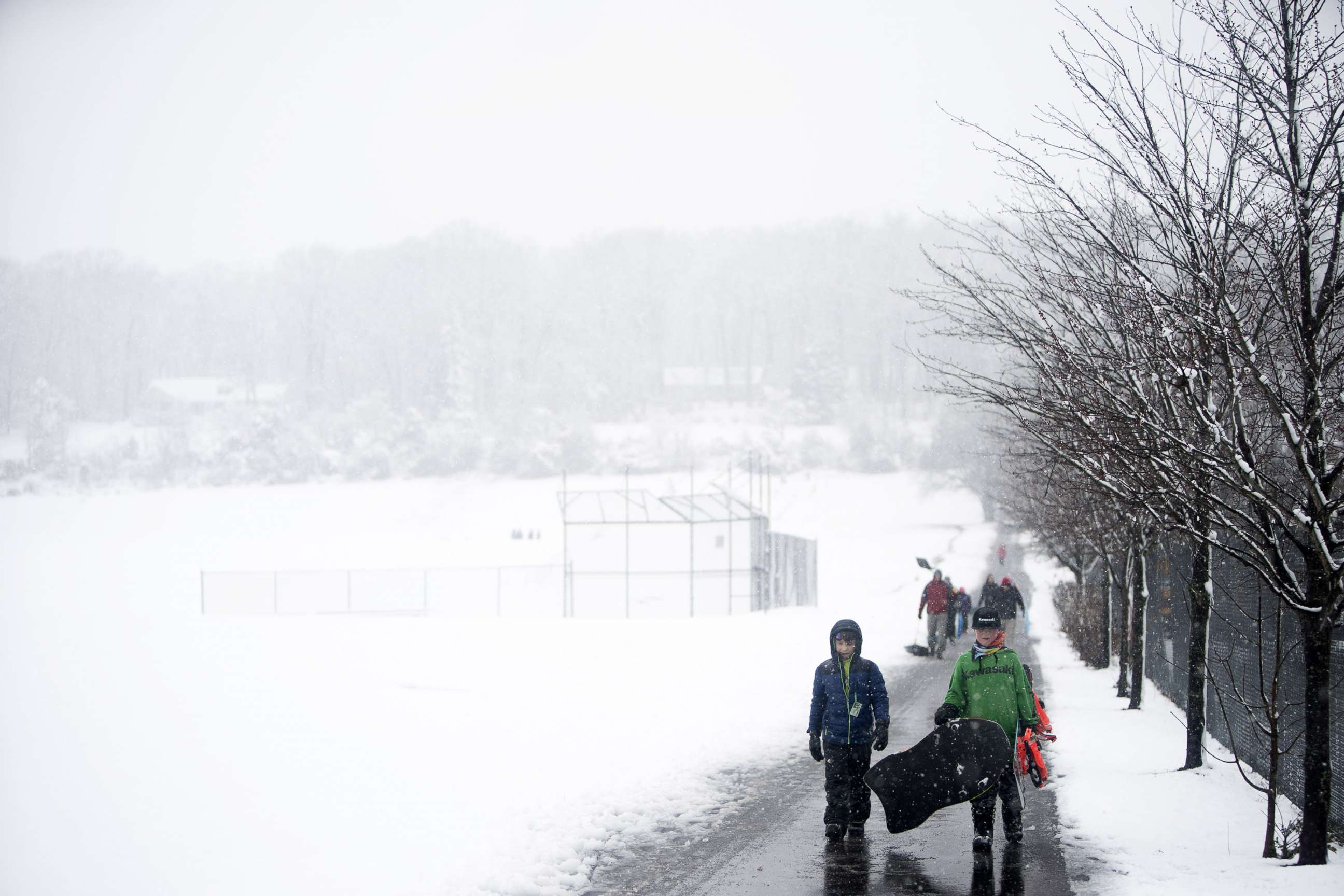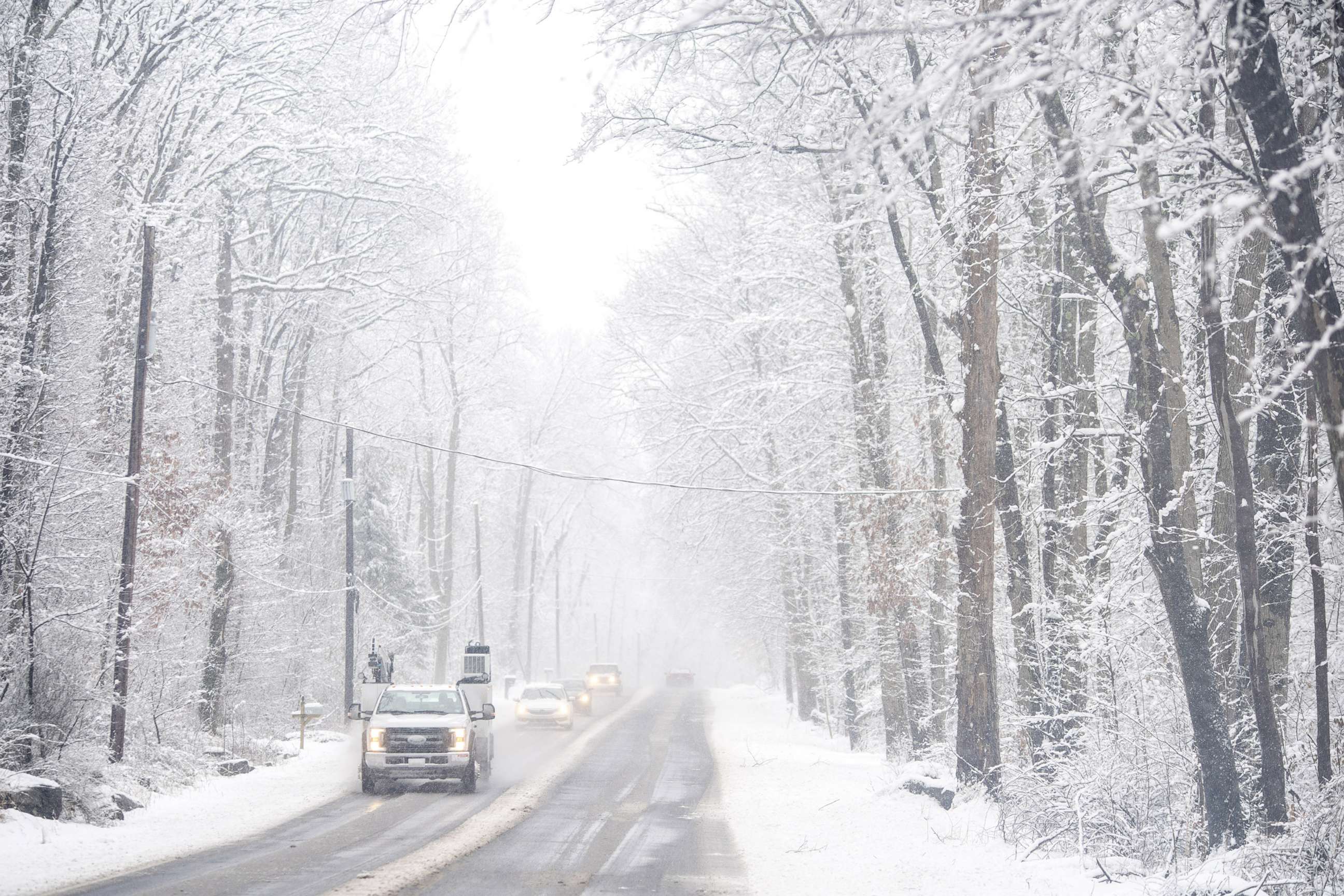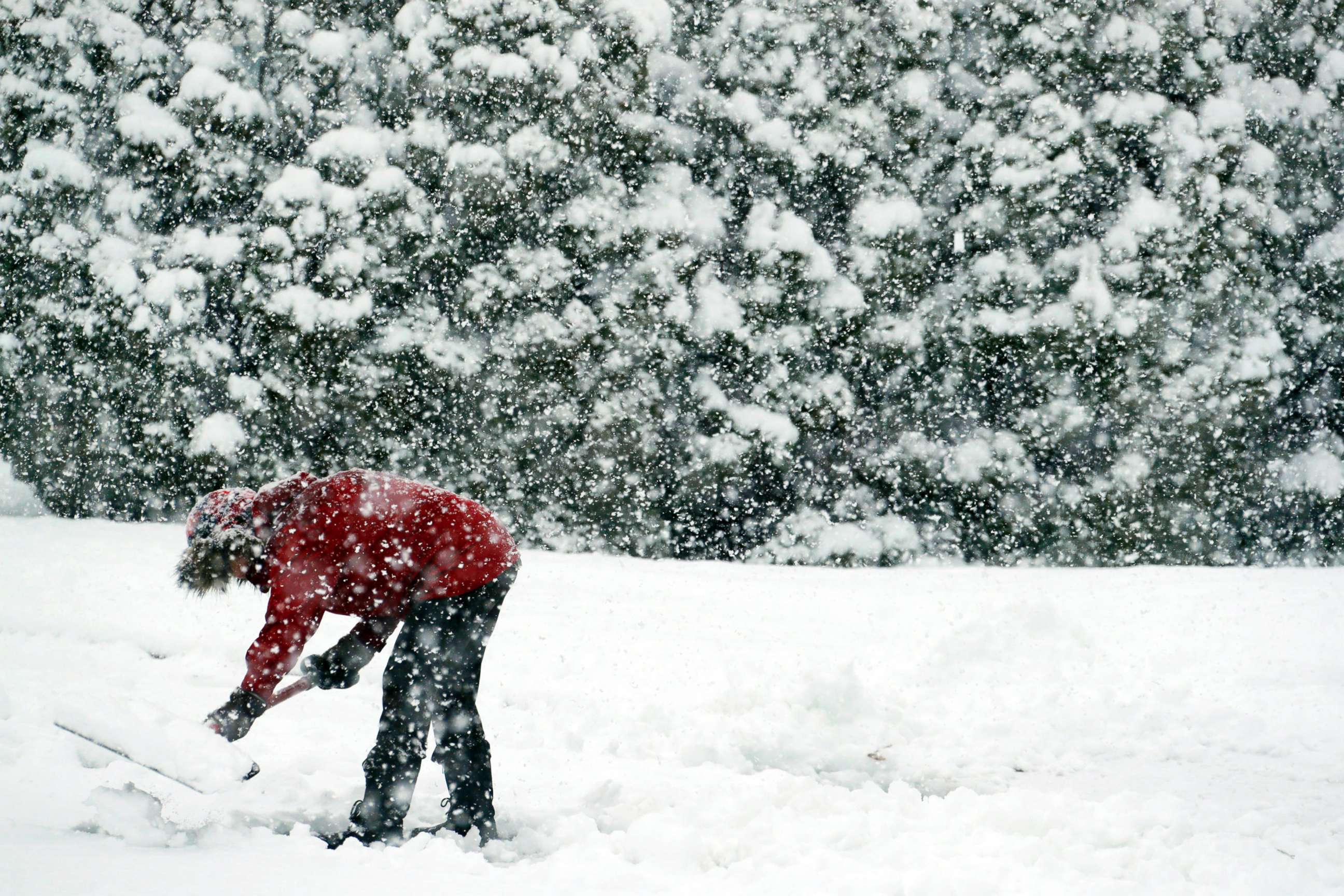 Heavy snow ended in New York City about 8 or 9 p.m.
A rain and snow mix will remain in Boston for the overnight hours.
By early Thursday morning, the snow will be lingering in Boston and heavy snow will remain in northern New England.
Snowfall totals so far
NEW JERSEY
-- Franklin Lakes: 24 inches
-- Green Pond: 23.7 inches
-- Morris Plains: 22.5 inches
-- Green Brook: 22 inches
-- West Milford: 20.2 inches
-- Hillsborough: 15.3 inches

NEW YORK
-- Sloatsburg: 23 inches
-- Highland Mills: 21.2 inches
-- Putnam Valley: 12.2 inches
-- Armonk: 10.7 inches
-- Islip: 5.8 inches

PENNSYLVANIA
-- Richboro: 16 inches
-- Broomall: 12 inches
-- Garnet Valley: 11.8 inches
-- Lower Makefield: 10.5 inches

CONNECTICUT
-- Newtown: 14.8 inches
-- New Fairfield: 13 inches

MASSACHUSETTS
--Franklin County: 8 inches
--Hampden County: 7 inches
Some suburban areas more inland of the Northeast cities could see up to 2 feet of snow.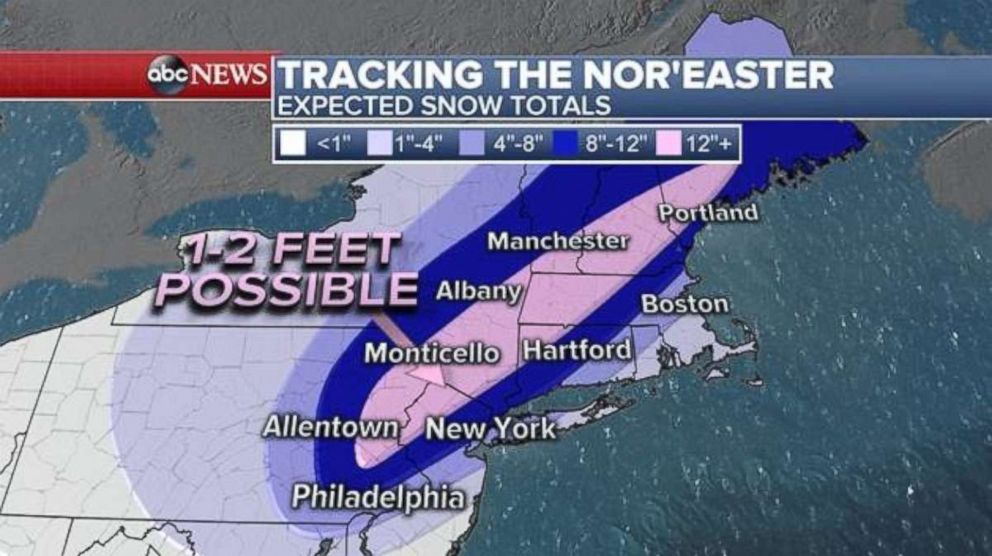 Back-to-back storms
This new storm arrived just days after Friday's powerful nor'easter ripped through the Northeast with strong winds and heavy rain. At least nine people died from Friday's storm.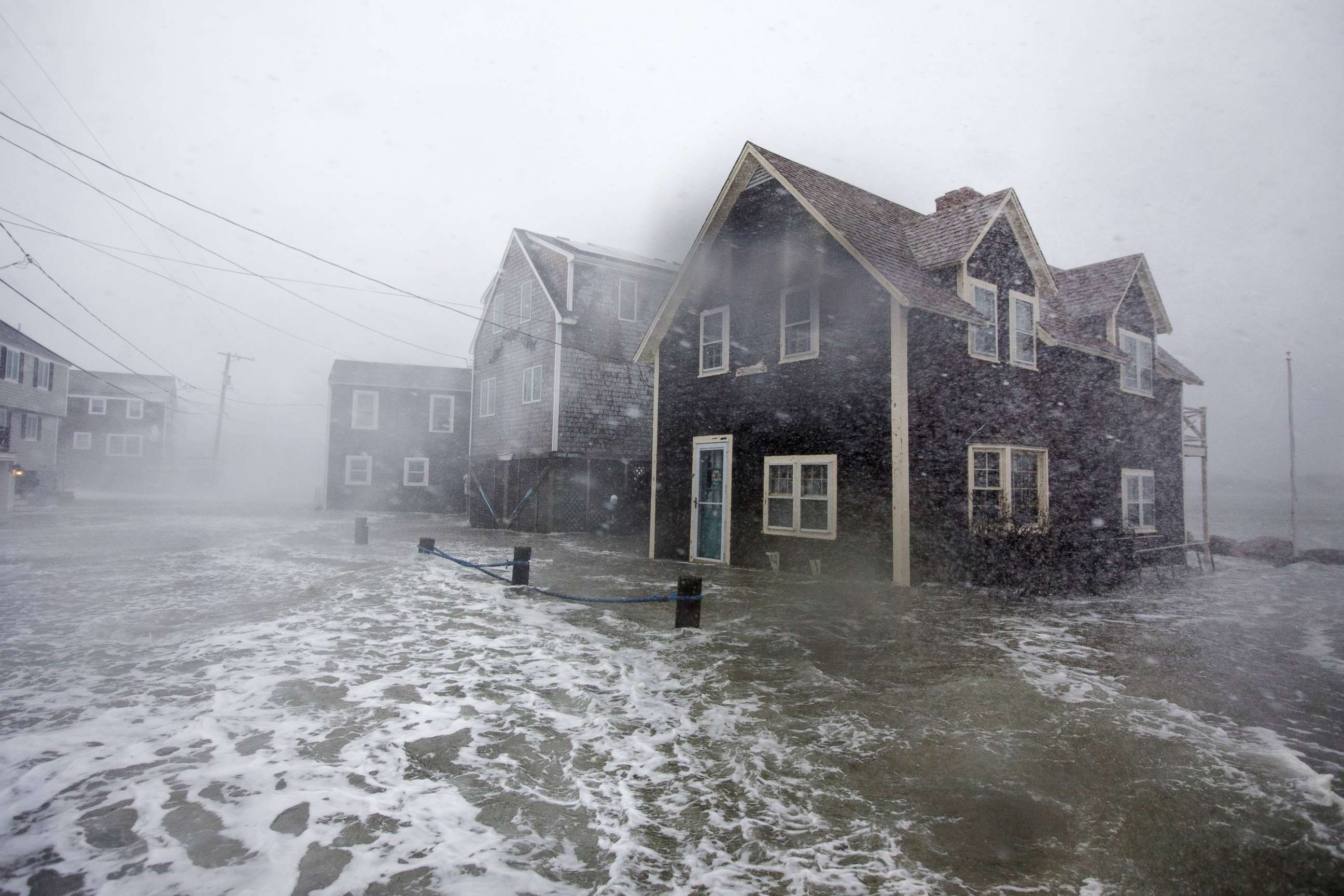 That storm knocked out power to about 2 million customers.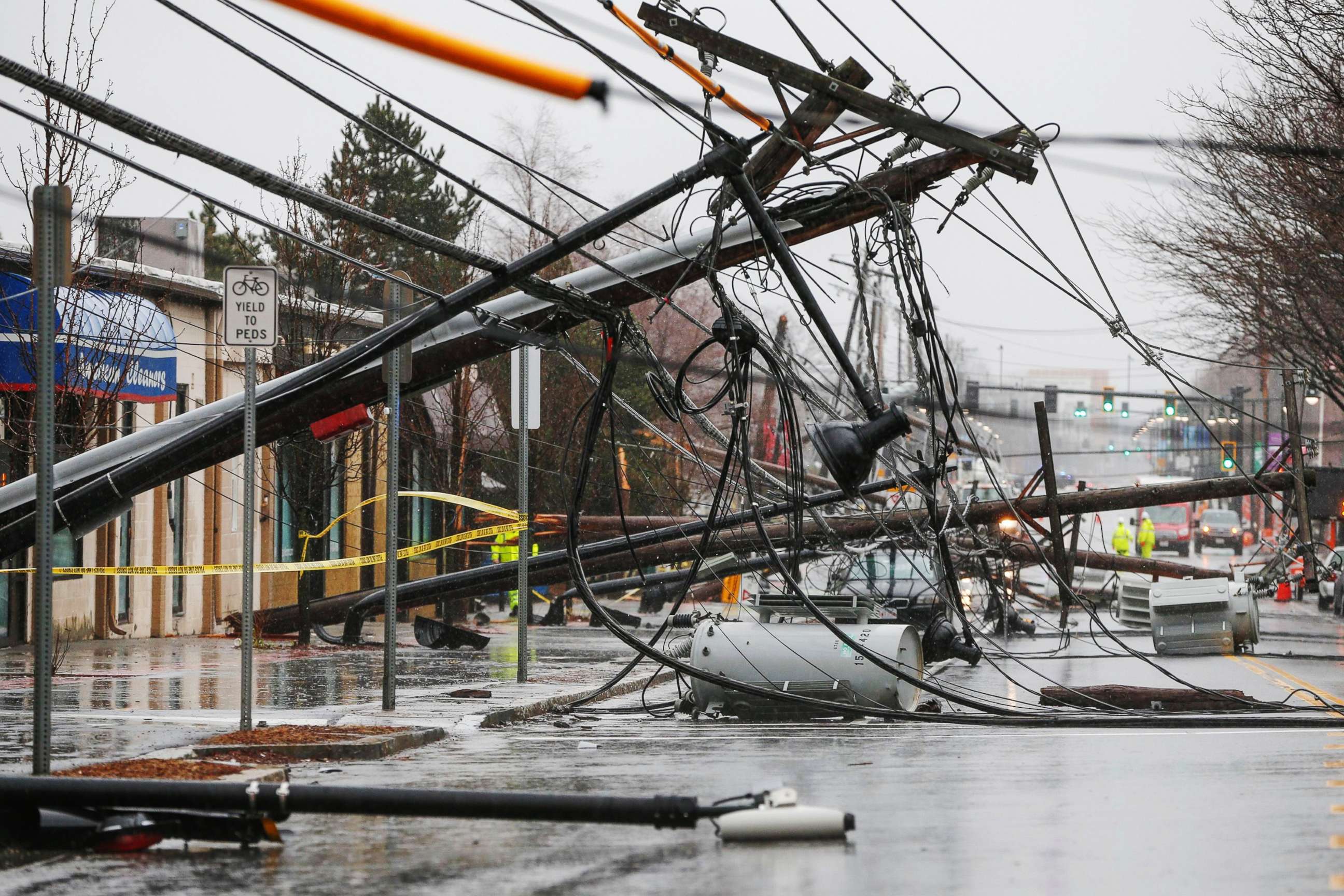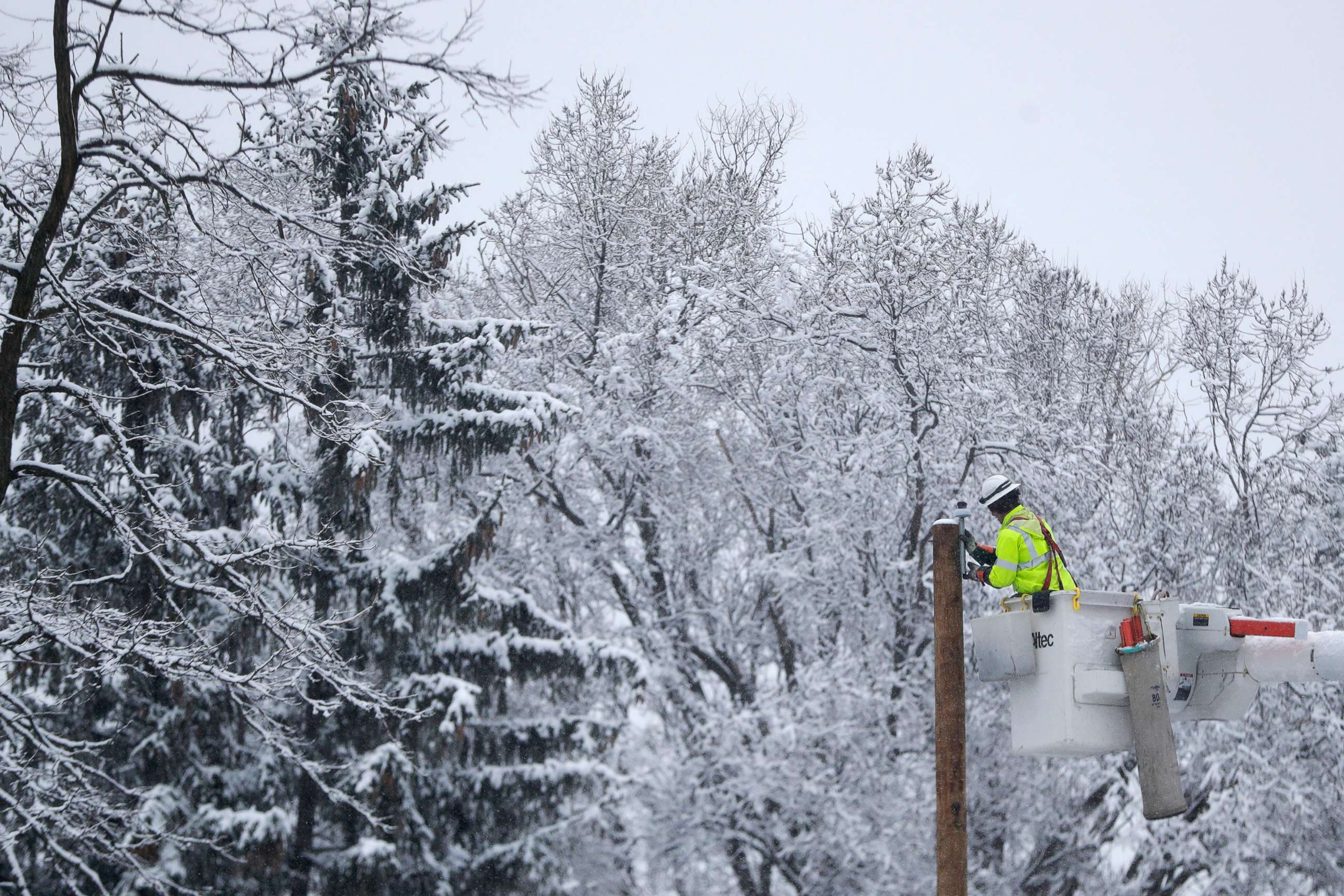 In New Rochelle, New York, resident Nicole Davis said she hasn't had power since last Friday.
Davis, her husband and 2-year-old son toughed it out in the cold house until Sunday with blankets, layers, flashlights and lanterns.
But by then the temperature was "unbearable" and they left to stay with a friend, she told ABC News today.
Now, Davis said she's very concerned the new storm will delay attempts to restore the electricity.
Another New Rochelle resident, Com Crocker, was also without power when Friday's storm left downed power lines in his yard and a massive tree on the front of his car.
"It's been a rough several days for my family and me," Crocker told ABC News Tuesday.
While his family stays at a hotel, a generator is keeping a pump going in his basement to remove floodwater.
Crocker said he is also "pretty concerned" about the new storm but is grateful the massive tree missed his house.
"We were lucky," he said.
ABC News' Sam Wnek, Linsey Davis, Katie DenDaas, Daniel Steinberger and Dominick Proto contributed to this report.