The powerful storm that left parts of the South buried under a shield of ice and 1 foot of snow is now barreling through the Northeast.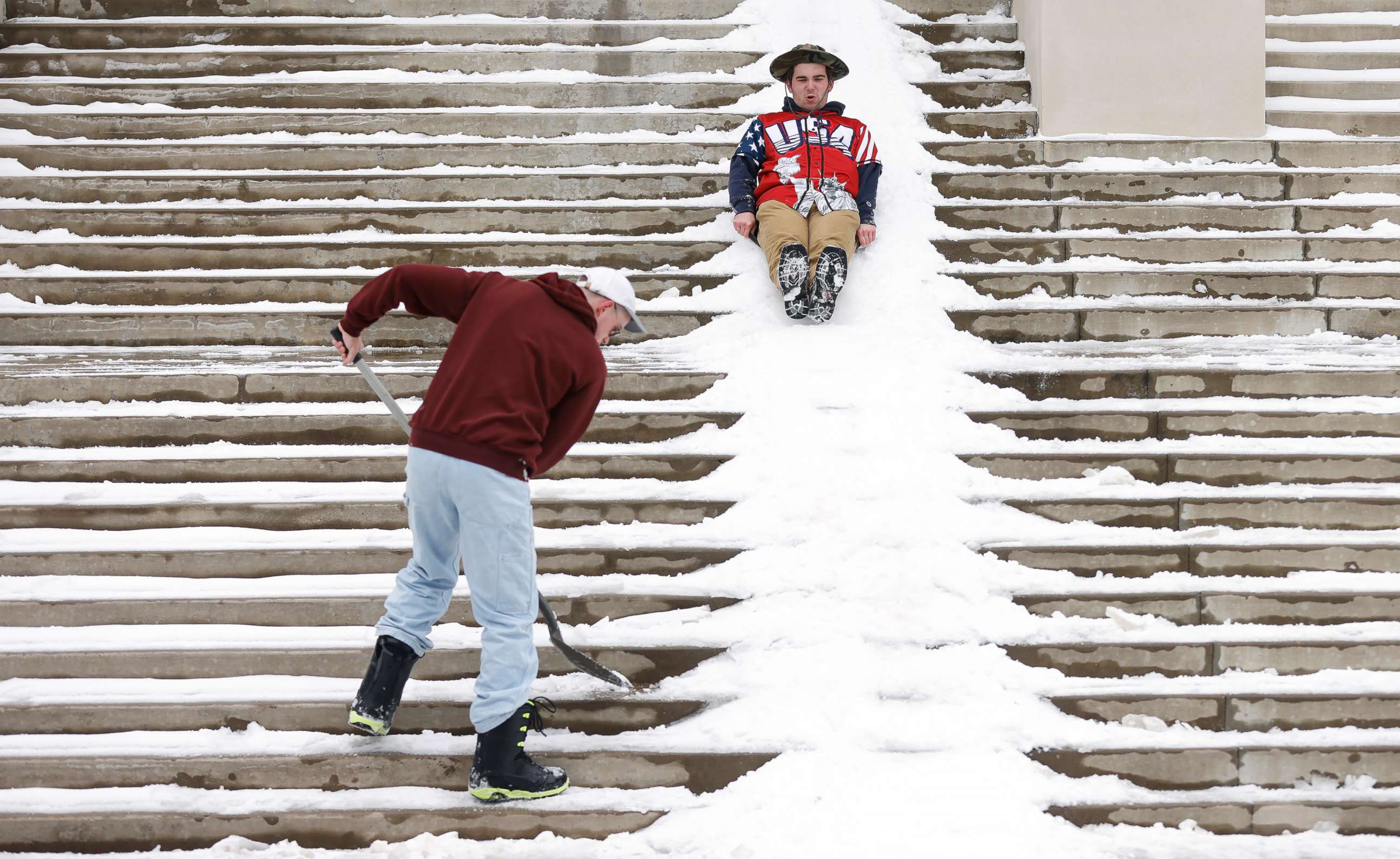 Little Rock, Arkansas, saw a record 11.8 inches of snow on Wednesday while 6 inches of snow fell in Oklahoma, Tennessee, Alabama and Mississippi.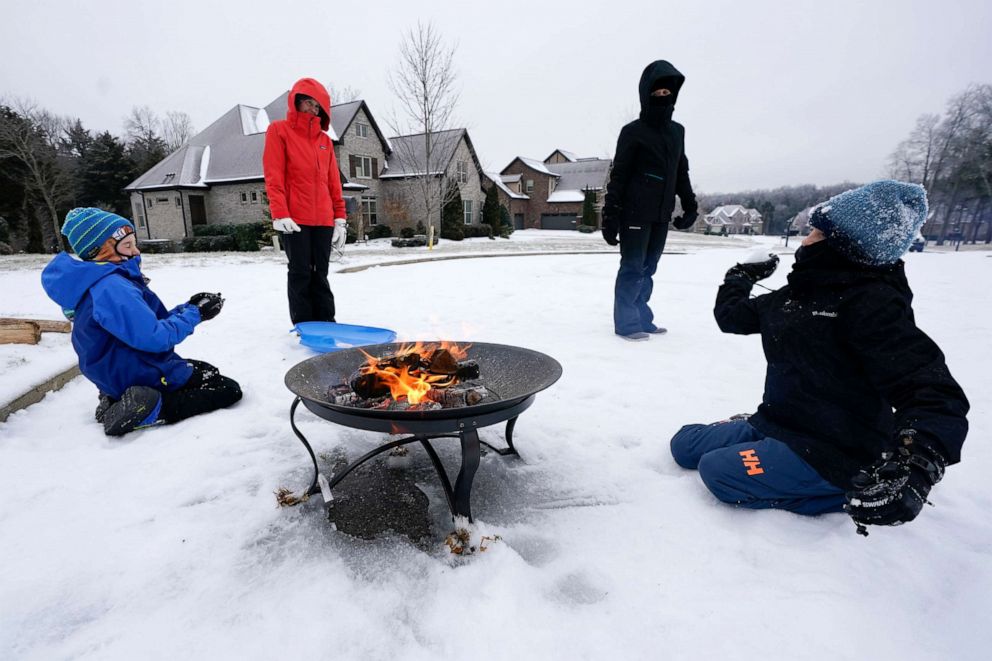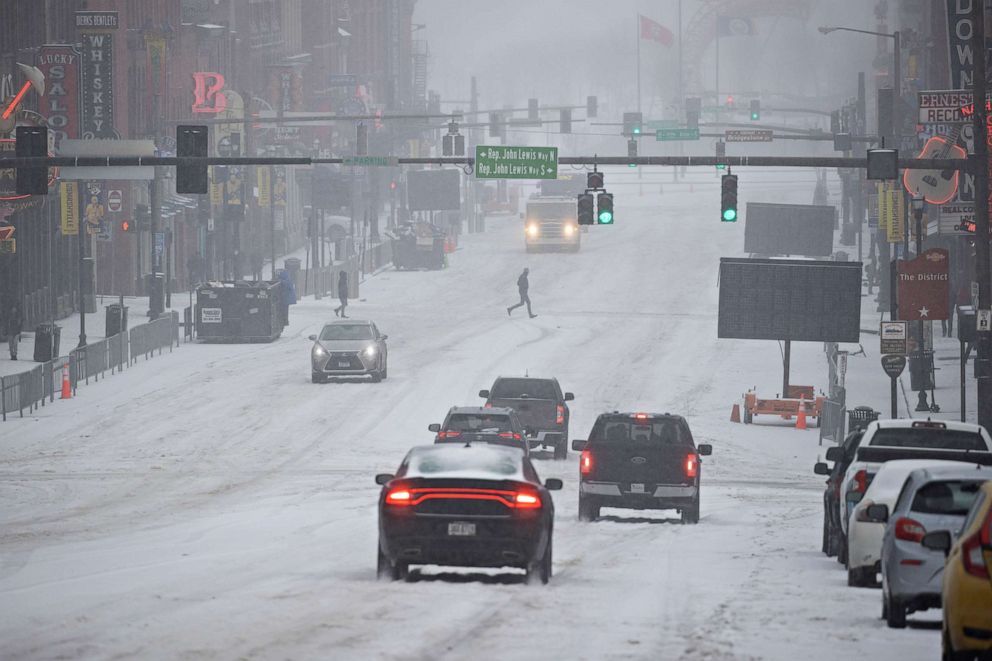 A mix of snow and ice is ongoing for parts of Texas, from San Antonio to Del Rio, where a few more inches of snow is possible through Thursday night.
A hard freeze warning is also in effect in the South.
On Friday morning the temperature is expected to fall to 15 degrees in Dallas, 23 degrees in San Antonio, 26 degrees in Houston and 18 degrees in Shreveport.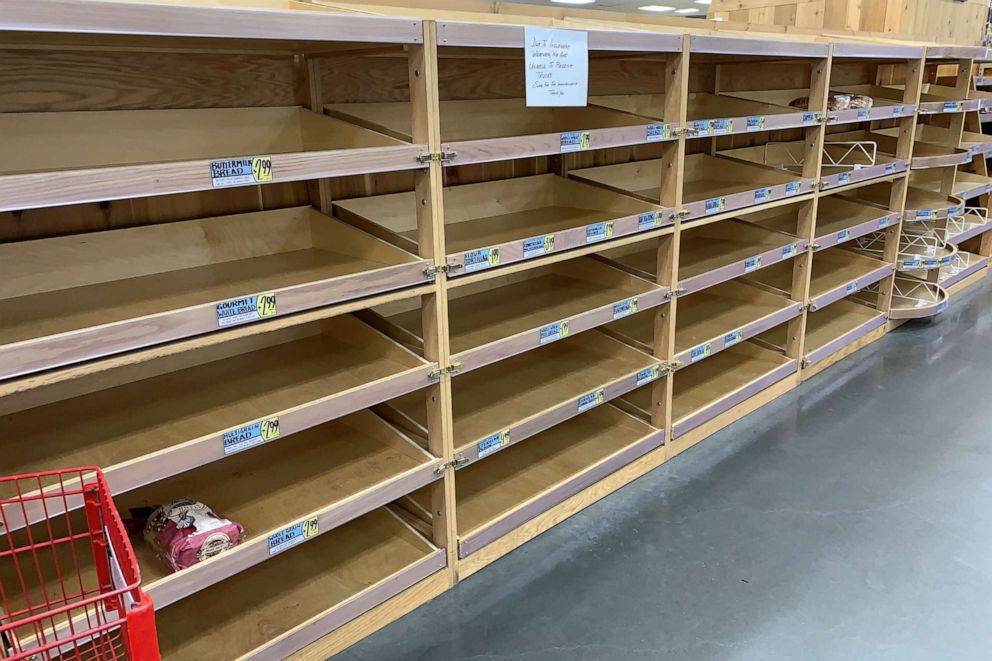 In Galveston, Texas, where residents are battling power outages and burst pipes, Mayor Craig Brown told "Good Morning America" on Thursday, "the human suffering though that is occurring from this is very, very concerning."
"Ninety percent of our entire population was cut off of the power for about two days," Brown said.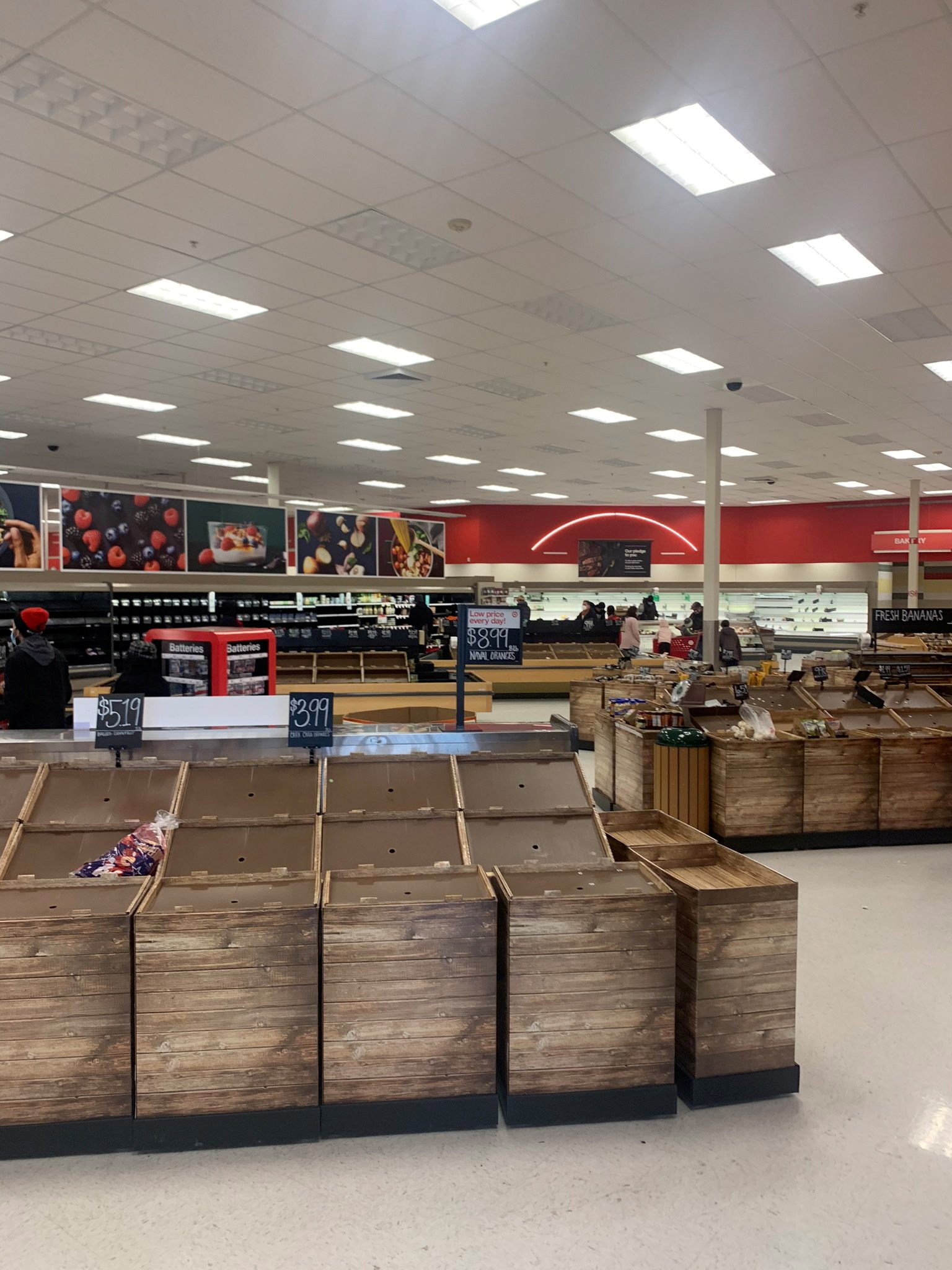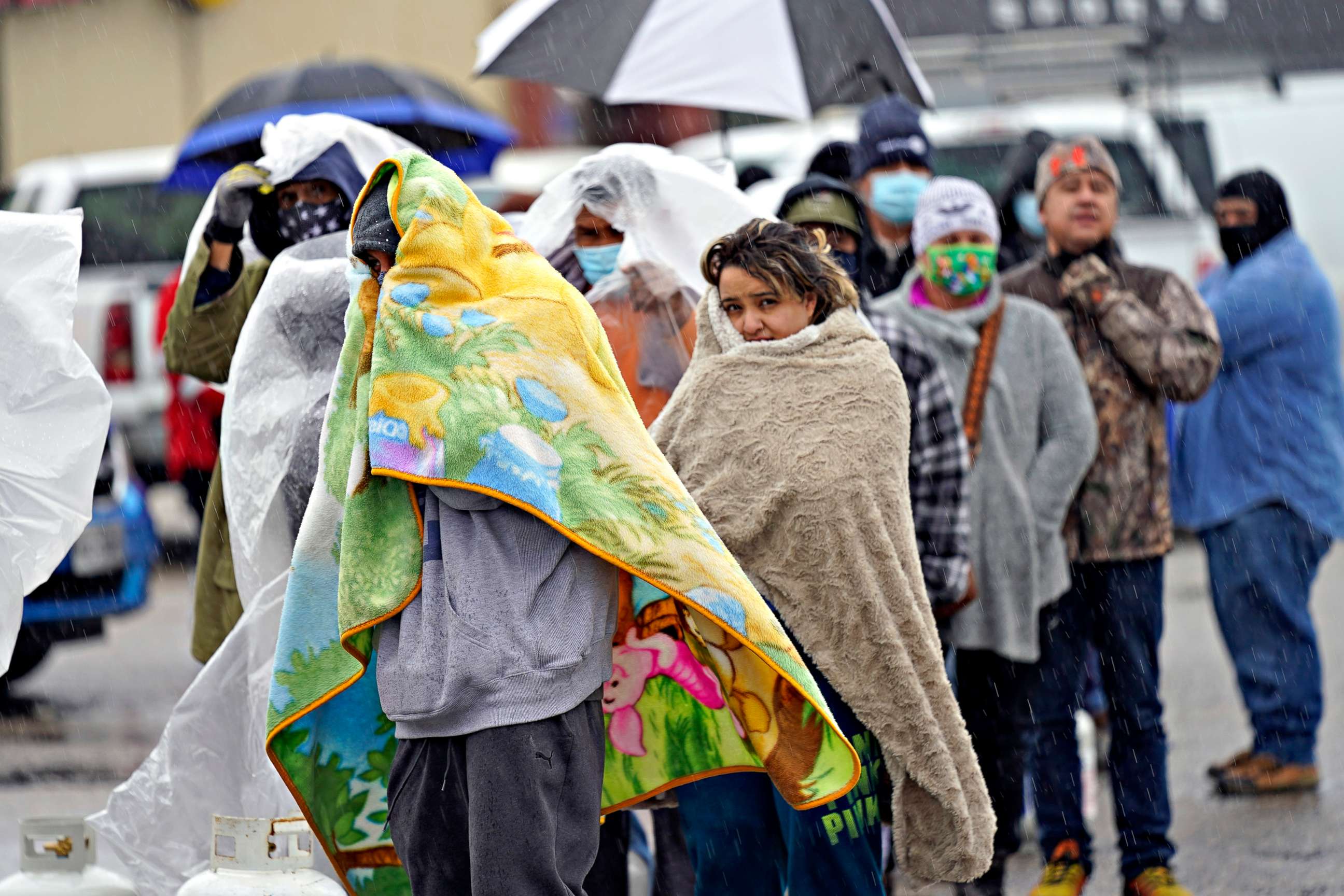 "This is worse than a hurricane," he added. "In a hurricane you can go to the mainland and get away from this. In this particular situation, no matter where you go in Texas you still have a concern that is similar to what we have here."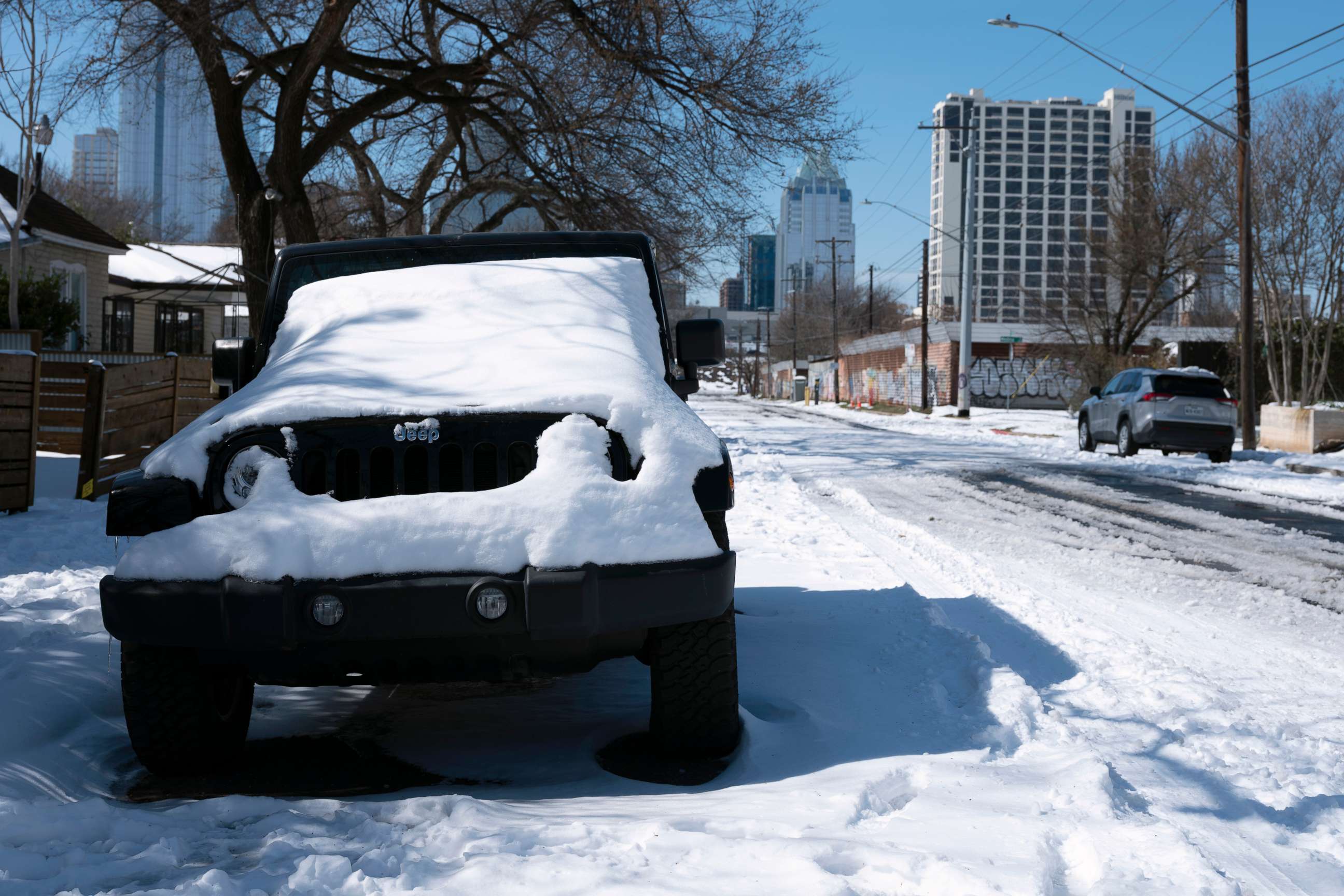 The storm is now bringing heavy snow and ice to the Northeast.
In the last week, over three dozen states have reported weather having an impact on vaccine rollouts. Multiple vaccination sites in New Jersey are closed due to the storm, Gov. Phil Murphy said, adding that vaccine shipments are anticipated to be impacted.
In Philadelphia and New York, the heavy snow and sleet will continue through the afternoon.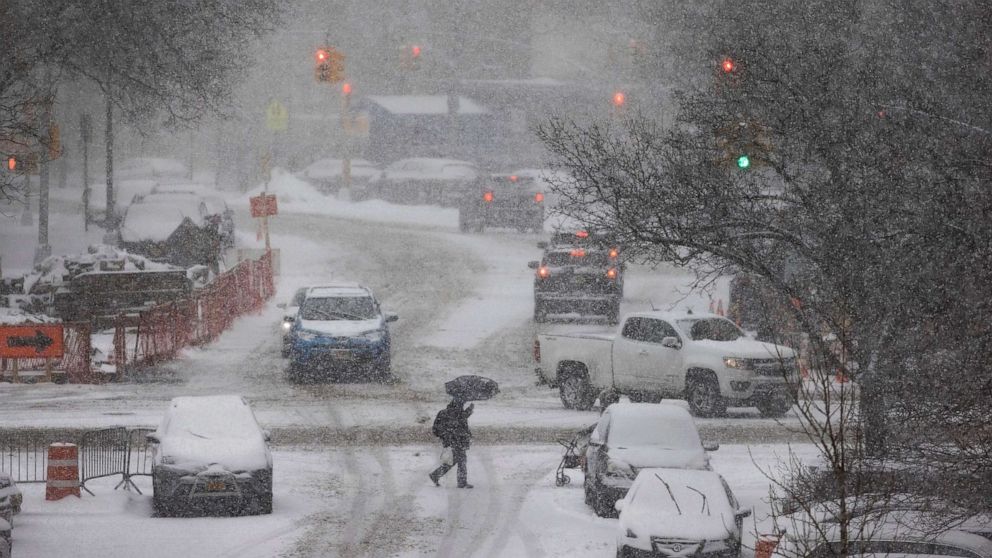 Philadelphia is reporting 2 to 3 inches of snow while areas north of Philadelphia are reporting up to 10 inches.
Parts of New Jersey, New York City and Long Island are reporting 2 to 4 inches of snow so far.
Washington, D.C., is getting hit by heavy snow and sleet which will get light through the afternoon.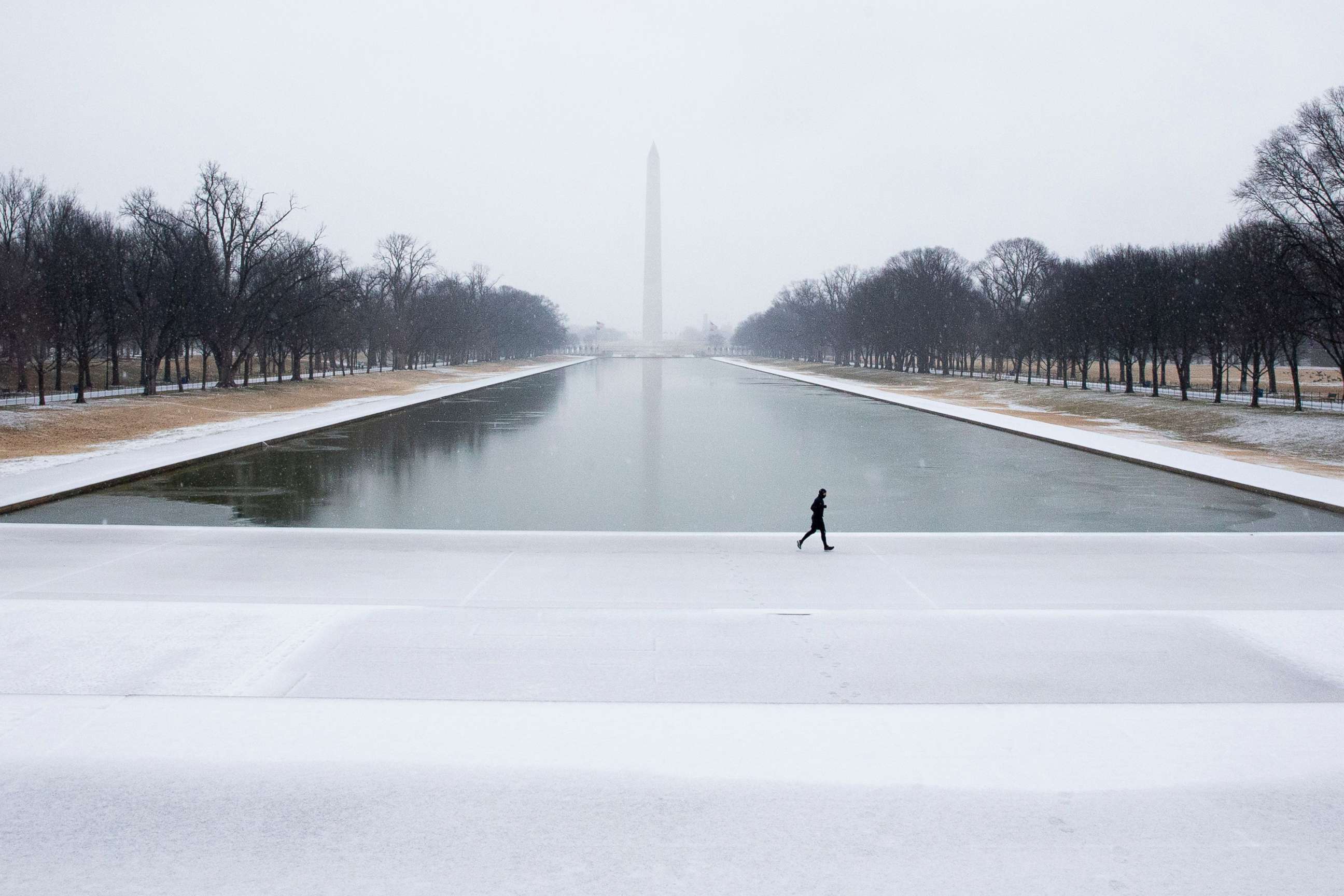 In Maryland, Virginia and North Carolina, the sleet and freezing rain will come to an end in the afternoon, but roads will remain icy and slick through the night.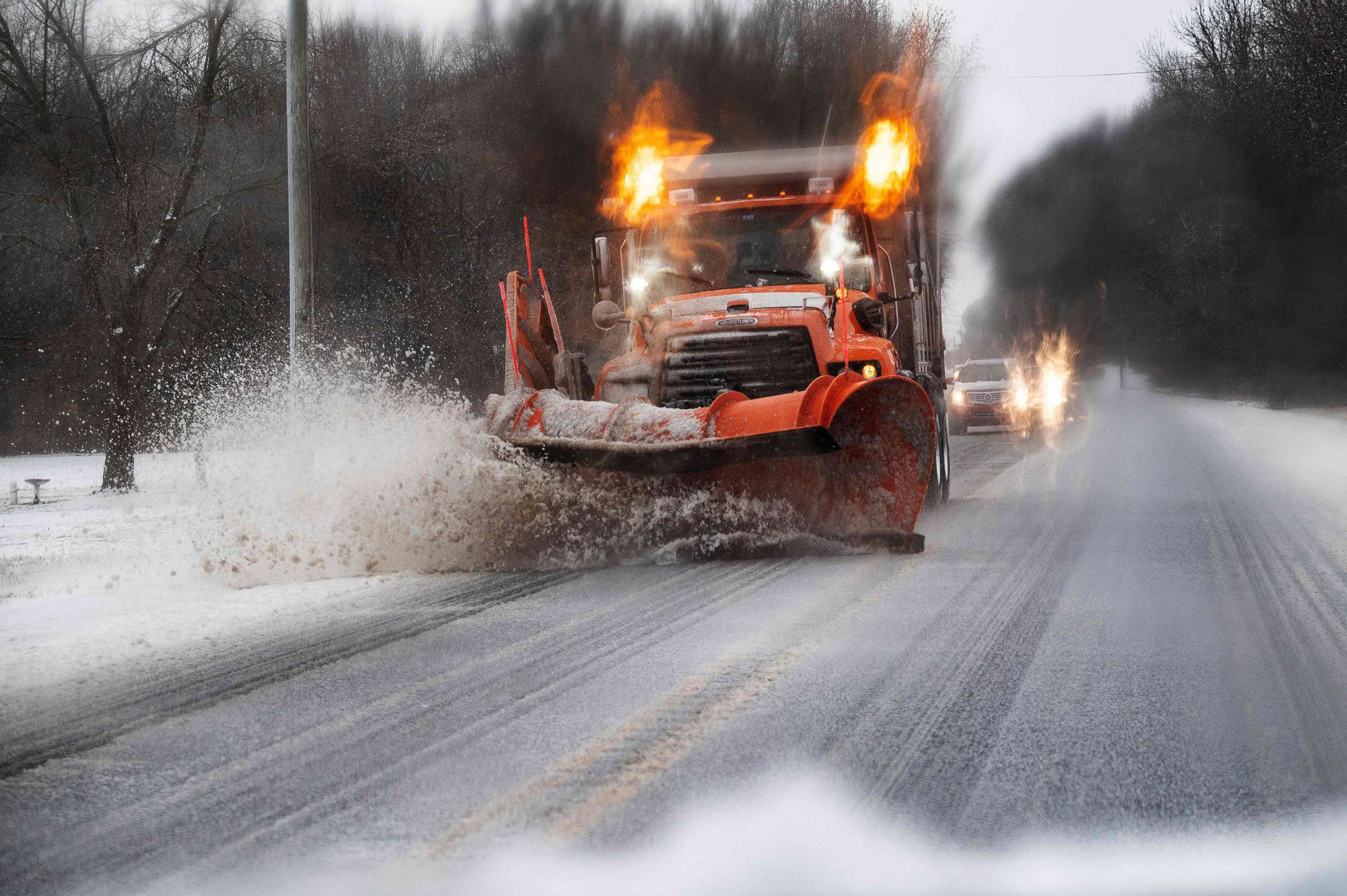 By Thursday evening Philadelphia through New York City could see a break in the snow before the next round moves in overnight.
The second round of snow will strike Friday morning from Philadelphia to New York to Boston, bringing an additional 1 to 3 inches of snow.
Thunderstorms, heavy rain and flooding are possible Thursday night and Friday morning from Florida to North Carolina.
In the Florida Panhandle and southern Georgia, a tornado watch is in effect until 4 p.m.