— -- An eighth child has been killed by an Ikea dresser that was recalled more than a year ago because of its propensity to tip over.
Two-year-old Jozef Dudek of California was killed when a three-drawer Ikea dresser tipped over and crushed him during naptime. The family's lawyer, Daniel J. Mann of Philadelphia, said the accident happened in May and no one else was in the room.
"It fell over on top of him," Mann said. "It didn't contact any furniture."
Mann said the family is "absolutely distraught" over what happened.
Child safety advocates say the death, which came to light this week, is the eighth reported child death involving an Ikea dresser or chest involved the June 2016 recall. The items are unstable if not properly anchored to the wall, posing a serious tip-over and entrapment hazard that can result in death or serious injuries to children.
Ikea is offering a refund or a wall anchoring kit for consumers.
In a written statement to ABC News, Ikea said, "Our hearts go out to the affected family, and we offer our sincere condolences during this most difficult time." The company added that "the initial investigation indicates that the chest involved in this incident had not been properly attached to the wall."
The 29 million recalled chests and dressers include various Malm three-, four-, five- and six-drawer models, as well as other chests and dressers that were sold by Ikea. The Consumer Product Safety Commission recall notice is here.
Nancy Cowles, executive director of the non-profit Kids In Danger, says Ikea isn't doing enough to reach parents who have one of these dressers. Cowles said a relatively small percentage of affected pieces have been remedied by a refund or repair kit – perhaps as low as 3 percent – citing recall progress data from the U.S. Consumer Product Safety Commission from January 2017 obtained by the Philadelphia Inquirer.
That means potentially millions of dressers are still in use and unsecured to a wall, Cowles said.
"We have to do better, because these are just ticking land mines in a child's bedroom," she said.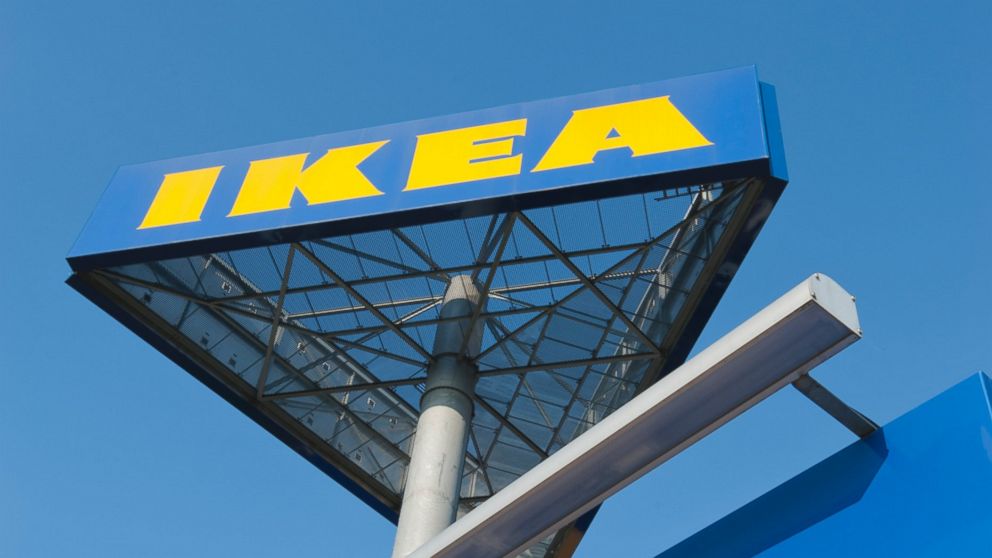 Ikea spokeswoman Mona Astra Liss did not address the accuracy of the 3 percent figure but the company statement noted that the recall goes back many years and it's impossible to know how many units are still in use.
In addition to the California family, Mann's law firm has represented the families of three other toddler boys who were killed when their Ikea Malm dressers tipped over onto them.
After the first two deaths in 2014, the company issued a notice offering free anchoring kits; after the third toddler, a 22-month-old boy from Minnesota, was killed in Feburary 2016 – the third death in two years – the company issued a full recall.
After that recall was issued in June 2016, a fourth death that had occurred in 2011 from the Malm line of Ikea furniture was discovered and added to the count. The recall also notes three earlier deaths from different models of Ikea dressers in 1989, 2002 and 2007.
Mann says the design was inherently dangerous and charged that the company still hasn't done enough to warn consumers who may have one at home. Ikea has since redesigned some of its dressers and says all dressers it sells now adhere to the voluntary industry standard for stability.
"The true tragedy is there might be more of these in the future," Mann said.
In numerous other Ikea tip-over cases a child was injured but not killed, and Mann said he's sure there are tip-overs that are never reported at all because a child was not harmed.
"Sometimes a parent catches it or it falls onto a wall or a bed," he said. "It's just by the grace of God."
The American Academy of Pediatrics, Consumers Union, Consumer Federation of America, Kids In Danger, the National Center for Health Research, Public Citizen, Shane's Foundation and U.S. PIRG issued a joint statement offering condolences to the families and calling for Ikea to do more to forcefully communicate the hazard to the public.
"From the delay in issuing a recall to lackluster efforts by Ikea to fully communicate the hazard and the recall to the public – relying instead on soft messages on securing any and all furniture – this death highlights the risks to children of tip-over incidents. Companies must be held accountable for their products' safety and the CPSC must be strong enough to force companies to take action in ways that successfully get recalled products out of homes," the groups said.
Ikea countered that it has publicized the recall through website, social media and email campaigns, as well as through news stories and a national advertising campaign using TV, print, radio, digital and social media.
"We took our responsibility to communicate this recall very seriously and went to great lengths to get the word out," the company's statement said. Ikea added that it has "worked hard to make participation in the recall as easy as possible for consumers. Consumers can return the item to any store for a refund, no receipt required. If a consumer is unable to bring the product back to the store, Ikea will arrange to pick it up at their home."
As for the recall, Cowles said, "We are telling consumers that if they are going to participate, to ask for the refund" rather than the anchoring kit.
Ikea consumers are entitled to a full refund for recalled chests and dressers manufactured between January 2002 and June 2016. Consumers with chests and dressers manufactured prior to January 2002 will be eligible for a partial store credit.
If consumers prefer to get the free anchoring kit, they may install it themselves or have Ikea provide a one-time, free in-home installation service, upon request. Consumers can re-order the kits as needed. To get a refund or repair, consumers may visit an Ikea retail store, visit their website, or call (866) 856-4532.
Safety experts say parents should be careful to secure any dresser or television, and to only use dressers that can remain upright even when a 50-pound weight is hung on a drawer.
According to the CPSC, one child dies every two weeks and a child is injured every 24 minutes in the United States from furniture or TVs tipping over on them.