A new court filing by the U.S. government opposing Elizabeth Holmes' motion for release pending appeal shows that Holmes bought a one-way ticket to Mexico set to leave weeks after her fraud conviction.
Holmes, founder of the shuttered blood testing company Theranos, was convicted on Jan. 3, 2022, on four counts of wire fraud for defrauding investors out of millions of dollars. She was acquitted on four other charges and a mistrial was declared in three other charges.
Holmes was sentenced last November to over 11 years in prison and has appealed that decision. In response to her motion for release, prosecutors said in their filing Thursday that she purchased an airline ticket to Mexico scheduled to leave shortly after being convicted last January with no scheduled return.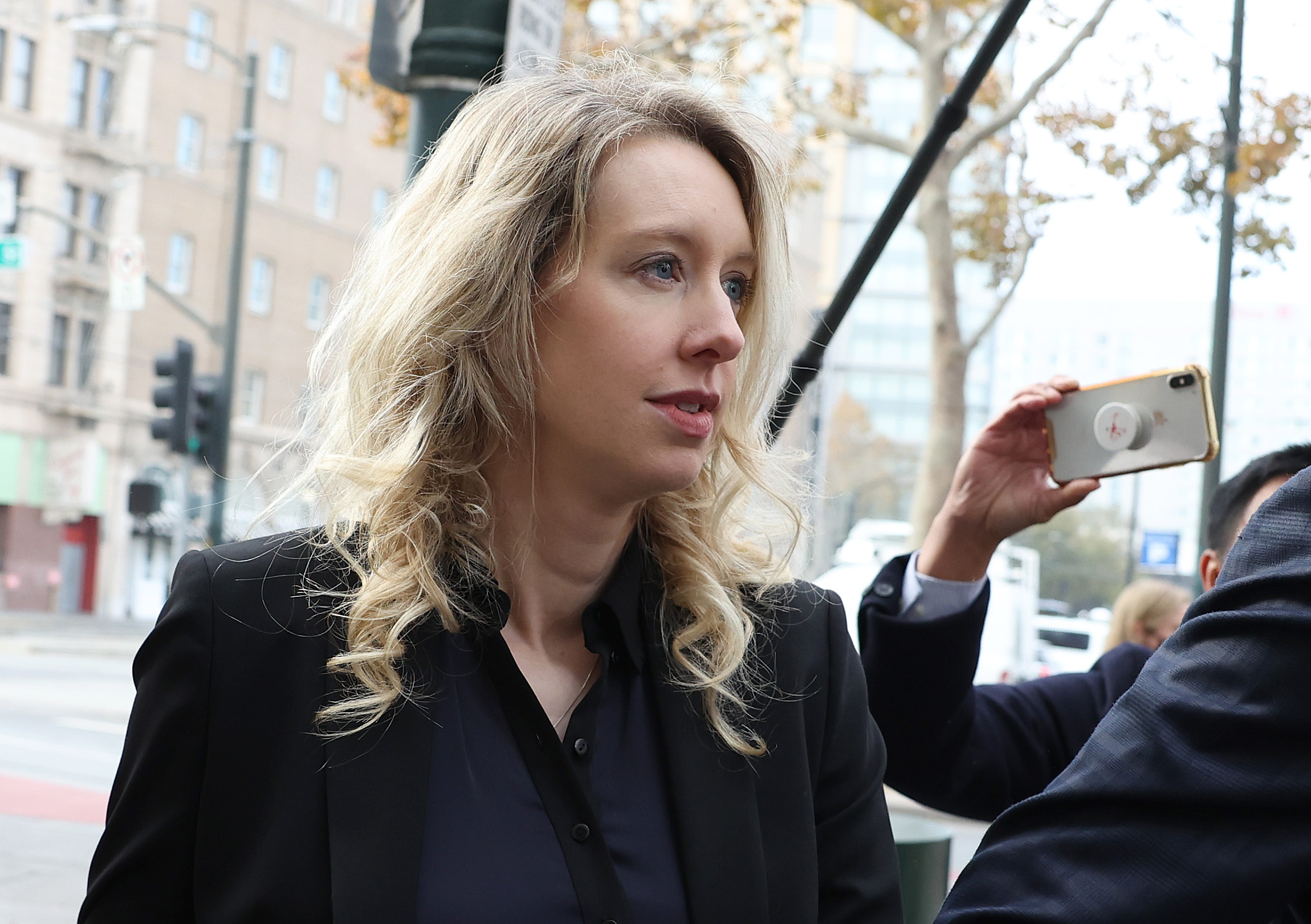 Prosecutors said in their filing that "the government became aware on January 23, 2022" that Holmes had booked a flight to Mexico to depart on January 26, 2022, without a scheduled return trip which was only cancelled after the government raised the unauthorized flight with the defense.
Holmes' partner Billy Evans had flown out on Jan. 26, 2022, and didn't return for six weeks.
"The government anticipates Defendant will note in reply that she did not in fact leave the country as scheduled – but it is difficult to know with certainty what Defendant would have done had the government not intervened," the filing states.
The government adds that Holmes failed to meet the burden of proving she was not a flight risk.
The government emailed Holmes' legal team upon becoming aware of the potential trip to which they replied on the same day that "The hope was that the verdict would be different and Ms. Holmes would be able to make this trip to attend the wedding of close friends in Mexico."
The email, obtained by ABC News, continues that "Given the verdict, she does not plan to take the trip — and therefore did not provide notice, seek permission, or request access to her passport (which the government has) for the trip. But she also had not yet cancelled the trip, amidst everything that has been going on. We will have her do so promptly and will provide you confirmation…"
Holmes' surrender date, April 23, is almost six-months from when the judge delivered her sentence because she had informed the court that she became pregnant with her second child between the guilty verdict and the time of her sentencing hearing. The government argues Holmes already has had a "generous" amount of time before having to report to prison and therefore the court should not grant her motion for release pending her appeal which is a process that could last years.
The government also notes that while facing these serious felony charges awaiting her sentencing, Holmes has lived on an estate "with reportedly more than $13,000 in monthly expenses for upkeep" and alleges that Holmes "continues to show no remorse to her victims."
"There are not two systems of justice—one for the wealthy and one for the poor—there is one criminal justice system in this country. And under that system, the time has come for Elizabeth Holmes to answer for her crimes committed nearly a decade ago, as found by a jury made up of a fair cross section of individuals from this community, and to begin serving the term of imprisonment imposed by this Court as sufficient but not greater than necessary to account for those crimes," the filing states.