Emotional Moments of Grief at 1st Funerals for Charleston Shooting Victims
Two victims' funerals were held today in South Carolina.
— -- A packed church began the wave of nine funerals for the victims of the fatal shooting last week during Bible study in a historic Charleston, South Carolina, church.
The first funeral was for Ethel Lance, 70, at the Royal Missionary Baptist Church in North Charleston, with tearful relatives and composed religious and political leaders in attendance this morning.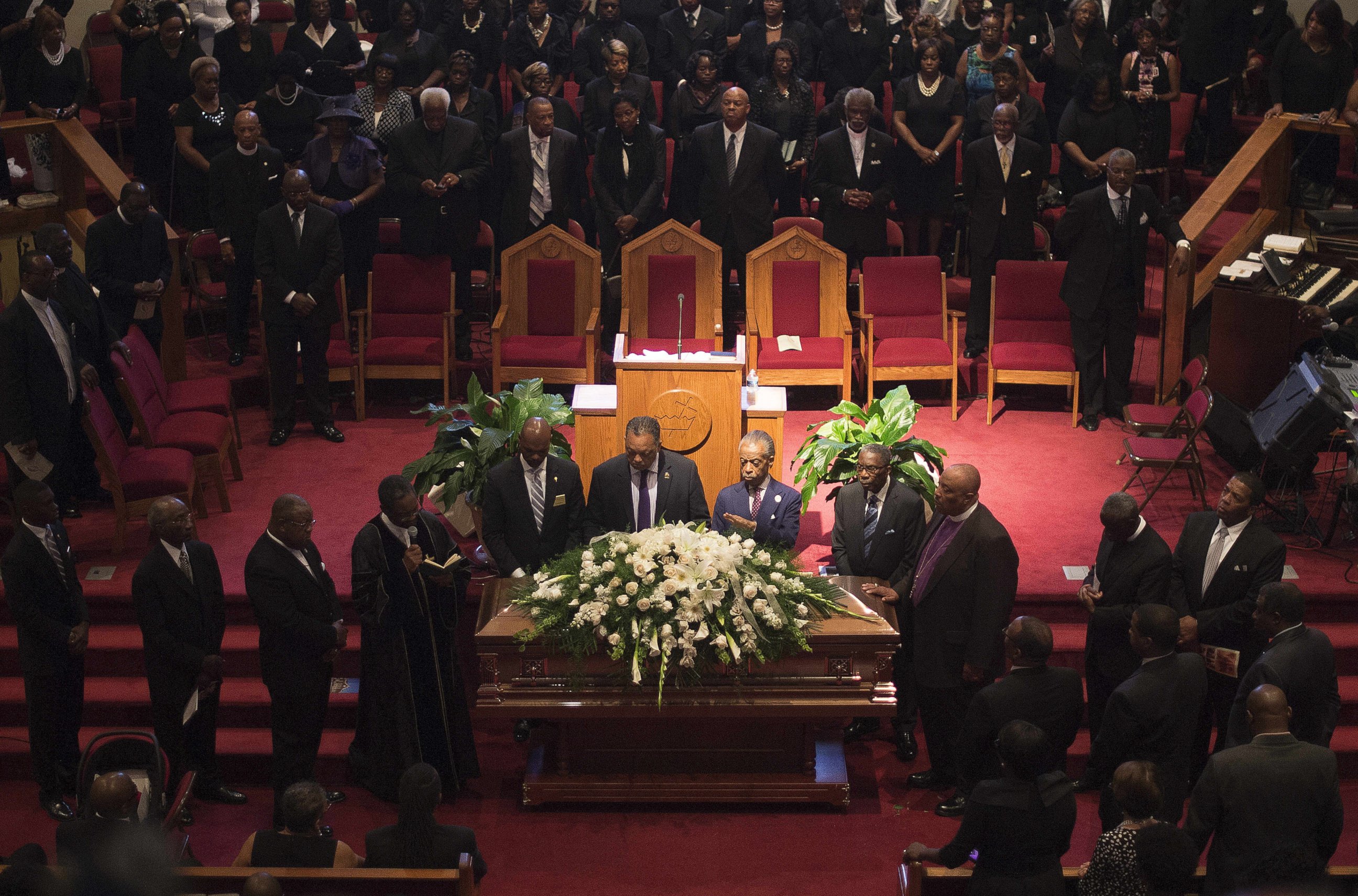 National civil rights figures – the Revs. Jesse Jackson and Al Sharpton -- lined the coffin after the service, and Gov. Nikki Haley was seen standing next to Charleston Mayor Joe Riley.
Lance's grandson Brandon Richter spoke movingly about her connection to the Emanuel AME Church, which was also the site of the shooting.
"I'd pick up the phone to call my granny just to ask her how she's doing, and she used to always say, 'Oh, Rhe, I'm going to church to take care of the church; let me call you back when I'm done,'" he said.
"And every time I called her, her very last words to me is, 'I love you.' So I want everybody to know that my grandmother is a wonderful, wonderful precious woman and we don't have no hate for nobody because our power of love is stronger than ever."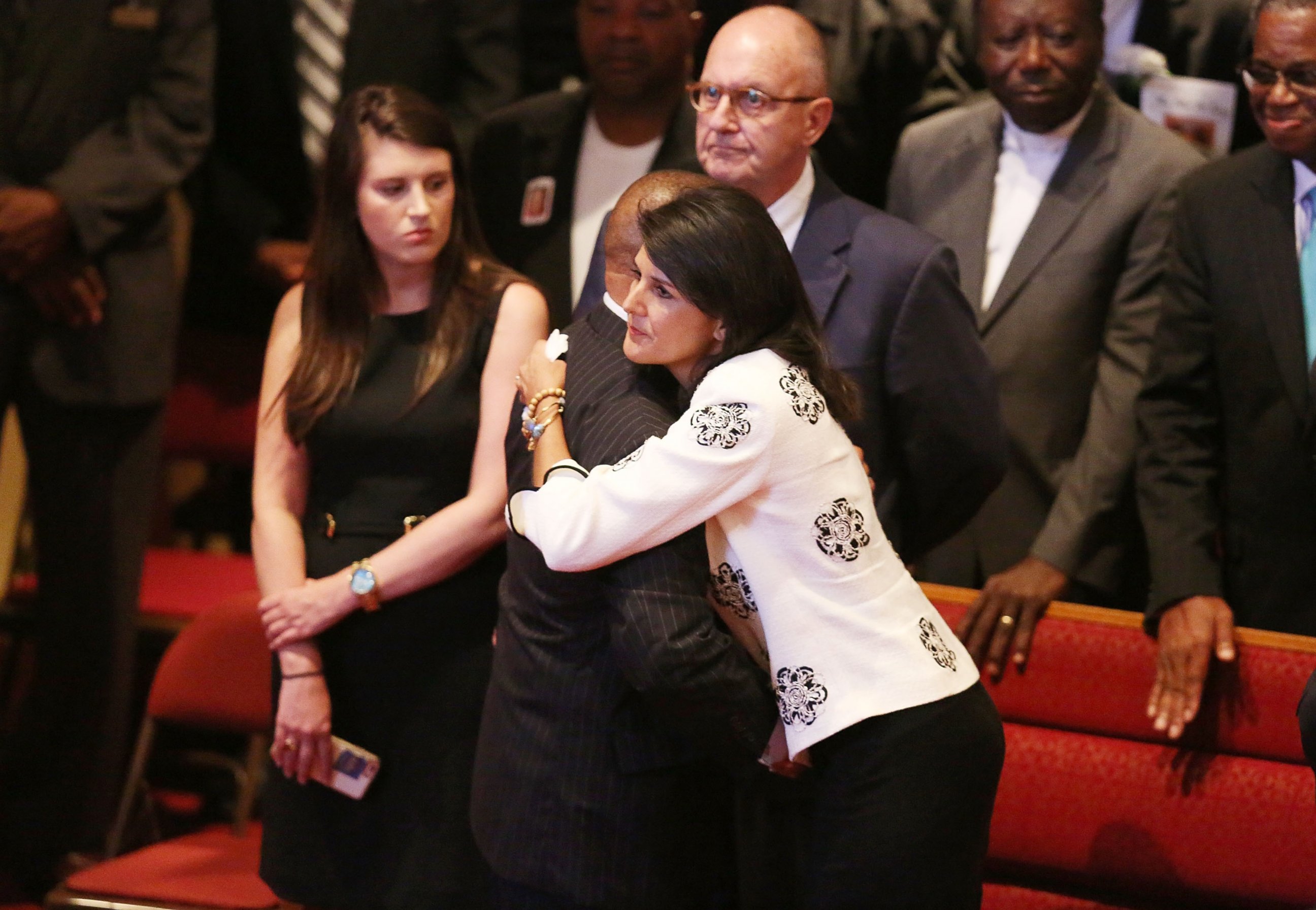 The second funeral of the day was this afternoon for fellow victim Sharonda Coleman-Singleton, 45, at a different area church.
Meanwhile, hundreds of people attended the viewing for Emanuel AME Church pastor and state Sen. Clementa Pinckney under the state Capitol dome, with his funeral scheduled for Friday when President Obama will give the eulogy.