The New England Patriots loaned its team plane to Marjory Stoneman Douglas High School students and their families traveling to Washington, D.C., for the March For Our Lives rally.
Patriots owner Robert Kraft reached out to the school to offer the use of the private plane for the cause, parent Meredith Barry told ABC News.
Barry took the luxury flight to D.C. on Thursday from Fort Lauderdale-Hollywood International Airport alongside her 16-year-old daughter, Isabela Barry, a junior at the school who hid in a closet during the Feb. 14 shooting. Isabela's best friend, 17-year-old Helena Ramsay, was one of the 17 people who died that day.
Everything about the flight was "amazing," Barry said, down to the hospitality of the flight crew, who provided "lots of hugs" and "lots of love on that plane yesterday."
Each seat was like "first class" and had a gift and a letter from Kraft in it, Barry said. Food and drinks were served, and a Patriots senior operations manager aboard the flight passed around the team's Super Bowl LI championship ring for everyone to see, Barry said.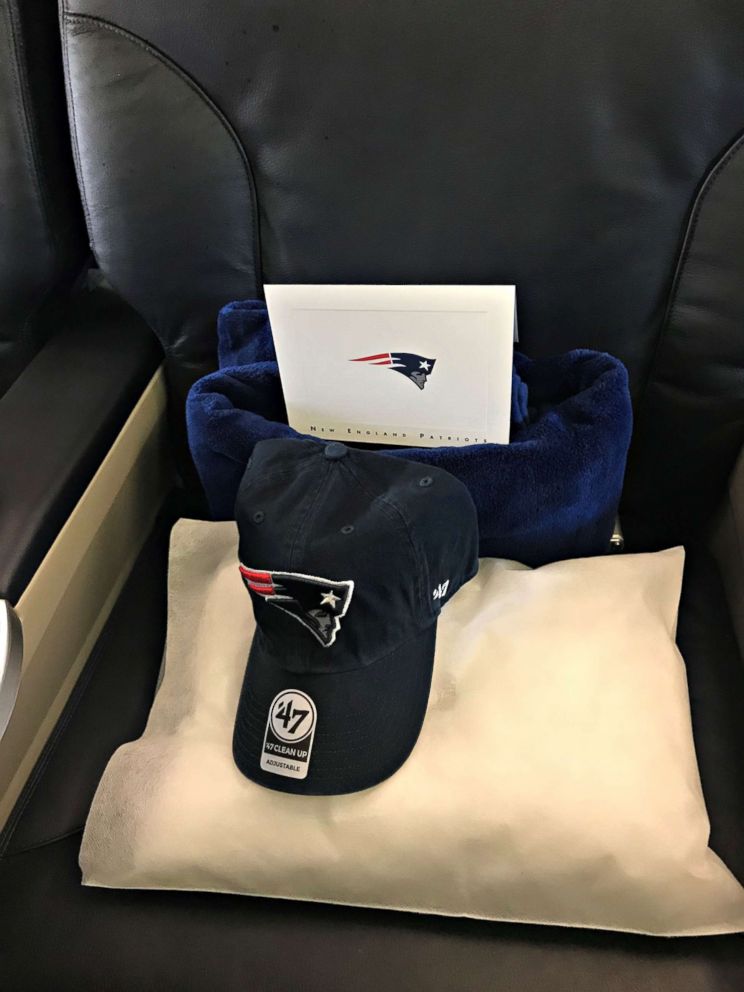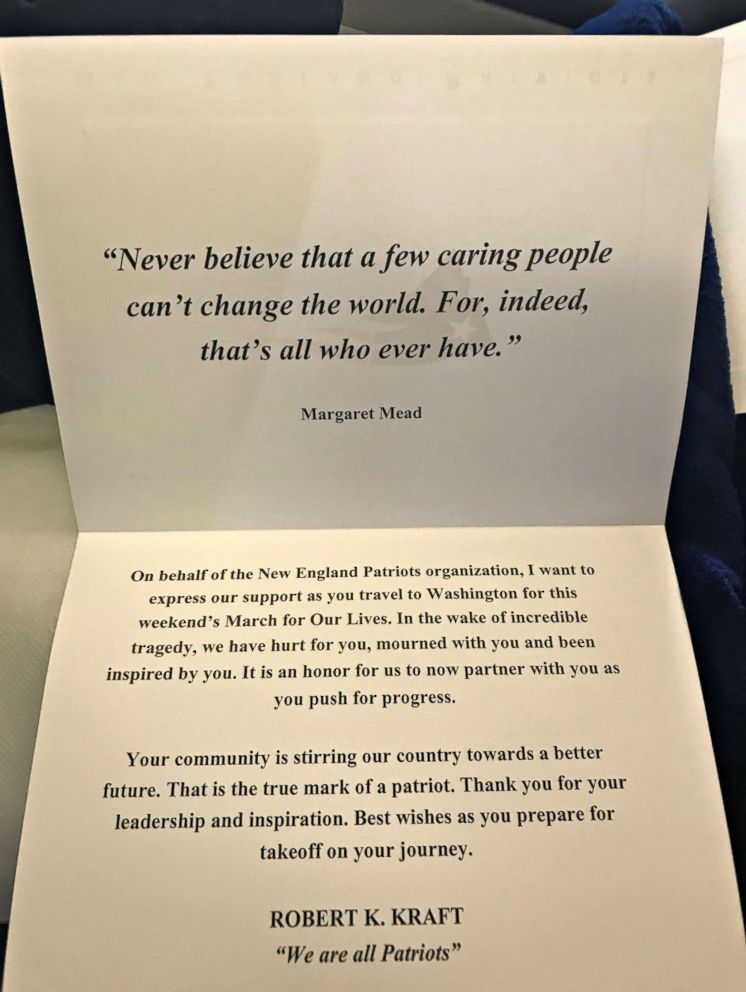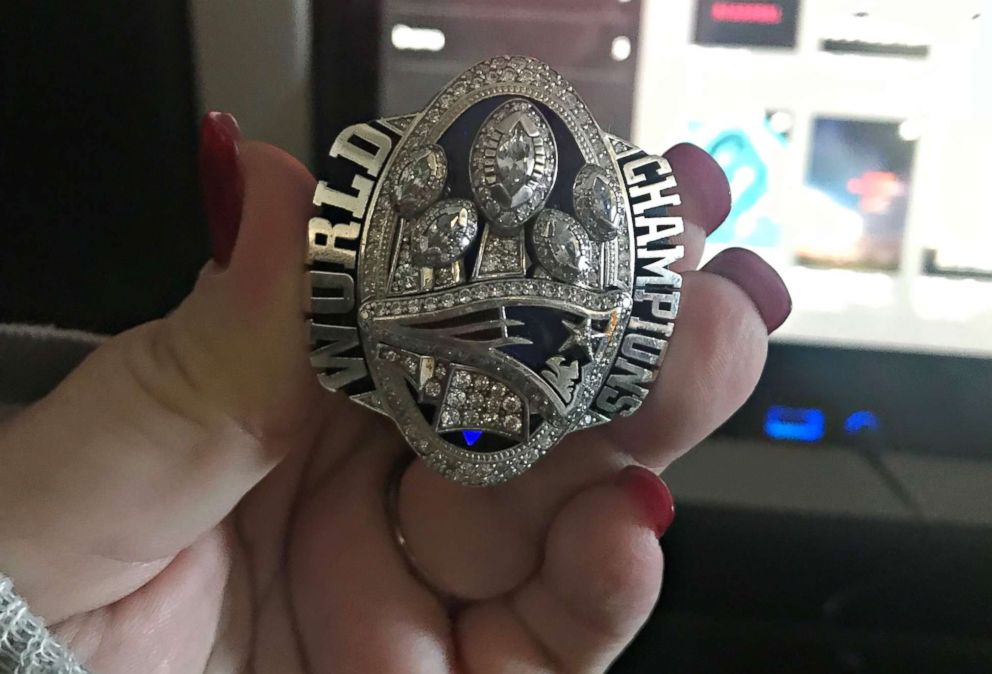 In the letter, Kraft expressed his support for the families on behalf of the Patriots organization.
"In the wake of incredible tragedy, we have hurt for you, mourned with you and been inspired by you," the letter read. "It is an honor for us to now partner with you as you push for progress."
Most of the families of victims who were killed or injured were on the flight, Barry said. While being there was "surreal," Barry described the experience as a "giant family yesterday on that plane."
"There's definitely a lot of emotions," Barry said. "It's very overwhelming, but you can tell there's a common goal with everyone here and what we're trying to do."
The MSD students who survived the shooting are still "scared," especially at the onset of venturing into a large crowd, Barry said.
But "they know is this something they have to do, because they need to be heard," she said.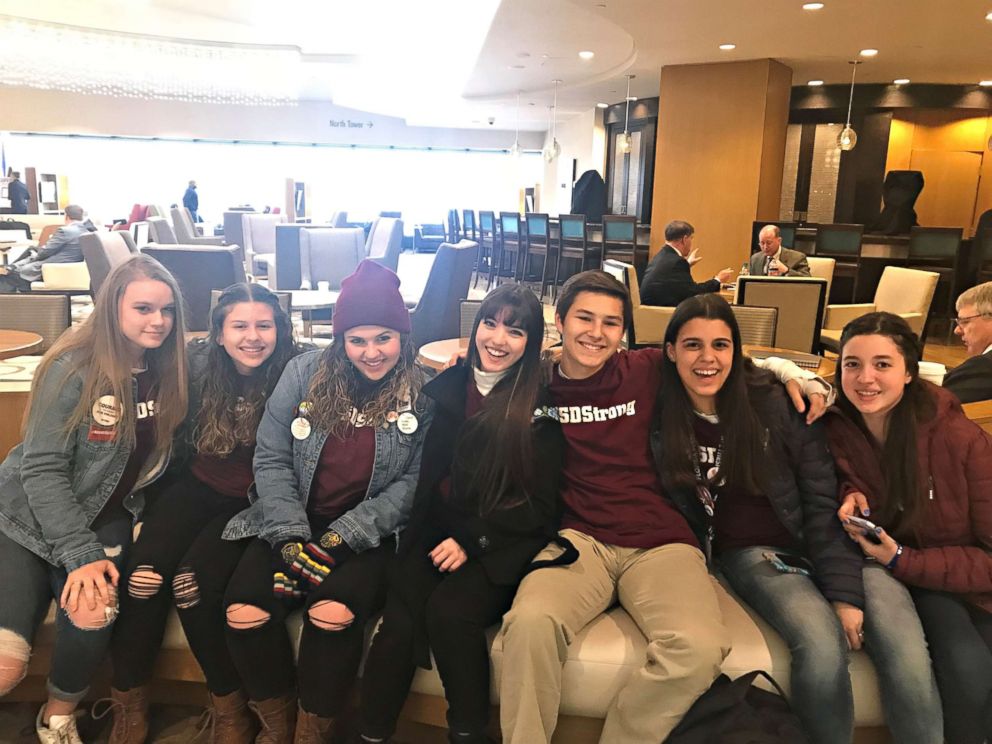 Roberta Weber, whose 16-year-old daughter, Melanie Weber, and 14-year-old son, Jake Weber, attend MSD, said the students are "passionate about this cause."
"We will not rest until something is done," she said. "It cannot go on the way it is now."
Weber and Melanie took the "wonderful" flight up to D.C. together, where "everybody was so sweet and so kind," she said.
While the perks did lift their spirits, they were also a staunch reminder as to why they were traveling to the march in the first place.
"It cheers us up a little, but it's also with a heavy heart," Weber said. "We would not have any of this if [the shooting] had not happened."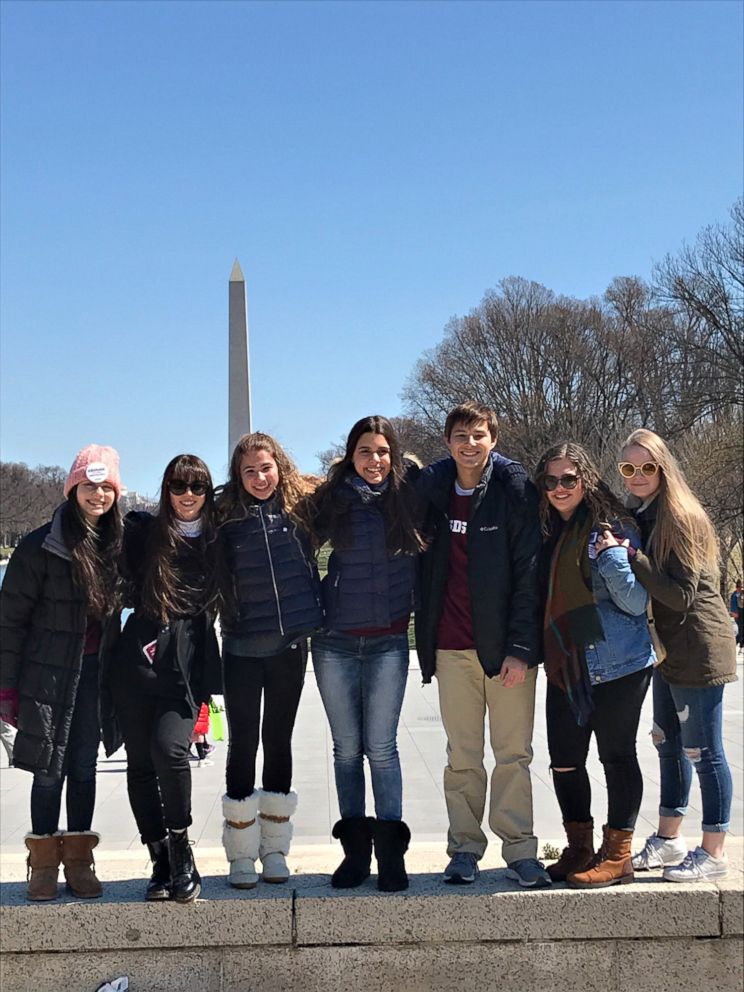 Barry and Weber's daughters are traveling on behalf of the newly minted Shine MSD, an organization started by the school's drama club that aims to provide healing in the community through the arts and help students find a voice through music. Two students wrote a song called "Shine," which will be performed during the march.
"They're trying to find a way to speak," Barry said. "It's hard to talk. They kind of break down a lot. They're trying to find ways to heal, but in a positive way."
Weber's son, Jake, lost a good friend in the shooting and decided to not attend the march, she said, adding that her children have been dealing with the tragedy in different ways. While Melanie has found her activist voice -- even traveling to Tallahassee with other students to demonstrate for gun safety -- Jake has been more reclusive with his emotions.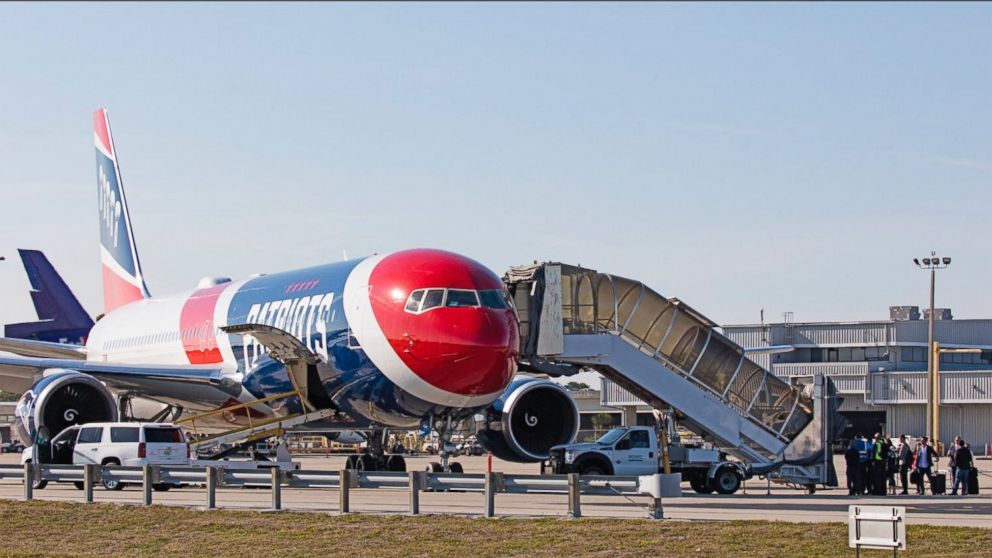 On Sunday, when the activists leave D.C., the Patriots team plane will also be used for their return flight home.
"What the Patriots did and the way they treated everybody was unbelievable," Barry said.
True to her Floridian roots, Barry typically roots for the Miami Dolphins, she said. But, another team in the NFL's AFC East may have just wiggled their way into her heart.
"If I could hug every Patriot right now, I would," she said.
The Patriots did not respond to ABC News' request for comment.
Thousands of demonstrators are expected to attend the March for Our Lives rally, organized by the MSD students in the wake of the shooting that targeted their classmates and teachers.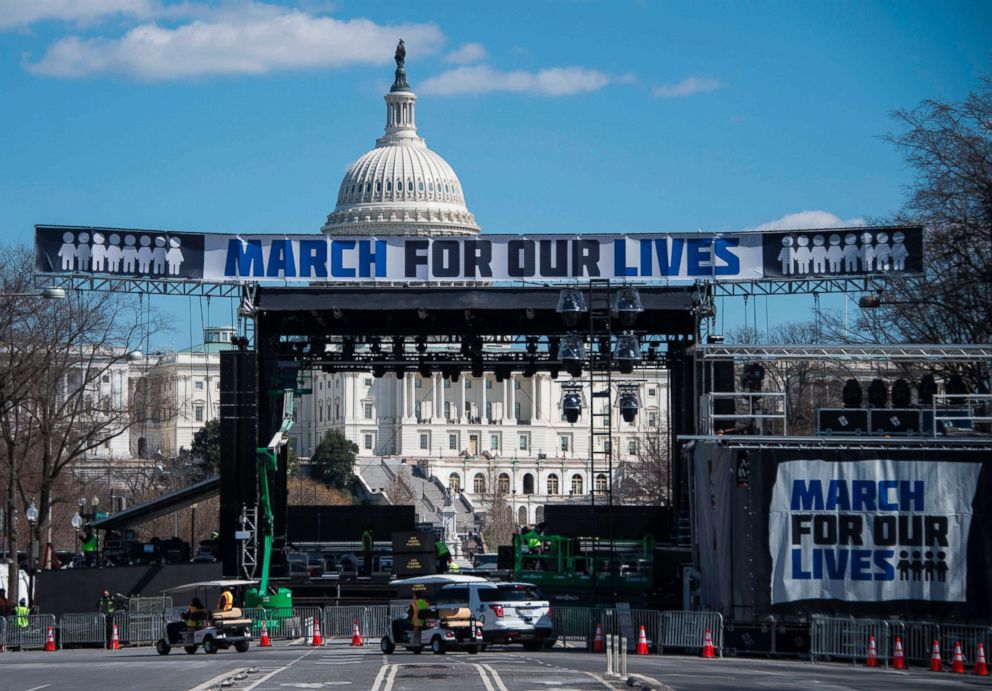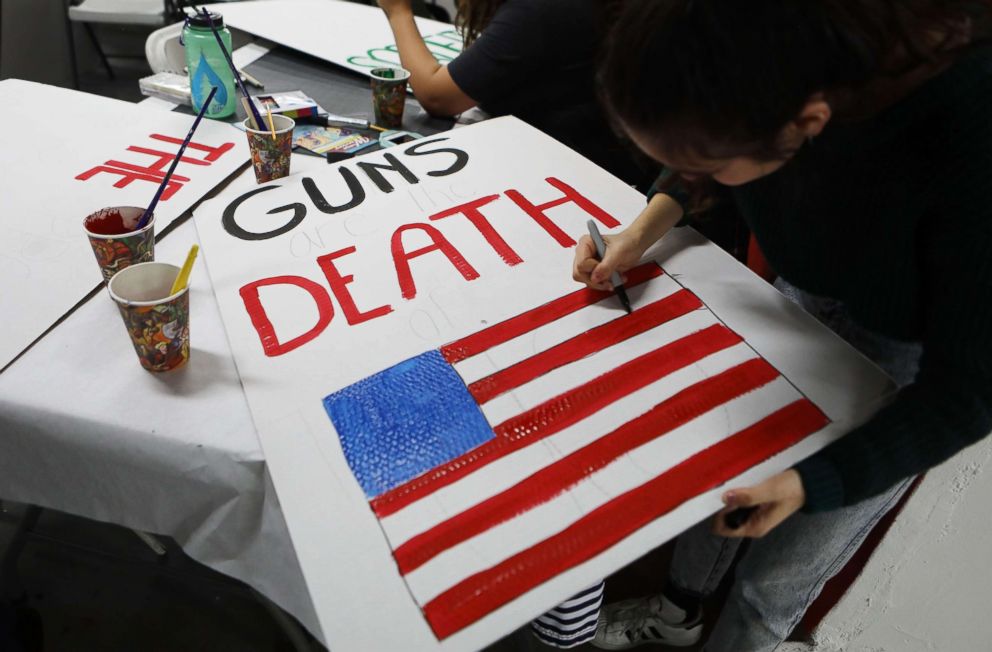 Students are using the slogan "Never Again" and calling on lawmakers to make schools safer and enact tougher gun laws.
The march will start at noon ET in Washington, D.C., on Saturday.