— -- The manhunt for alleged cop killer Eric Frein cost more than $11 million according to the Pennsylvania State Police.
Overtime costs for the state police accounted for the majority of this total, with $6.9 million being paid out to officers who worked extra hours throughout the 48-day manhunt.
The $11,046,653 total only accounted for the costs for the Pennsylvania State Police and not the supporting agencies like the FBI or the U.S. Marshalls, who were the officers who ended up finding Frein Oct. 30 in an abandoned airport hangar in the Poconos.
In addition to overtime wages, nearly $3 million was spent on benefits and more than $657,000 in standard salaries. Travel costs amounted to more than $66,000 and nearly $200,000 for inventory and operational expenses.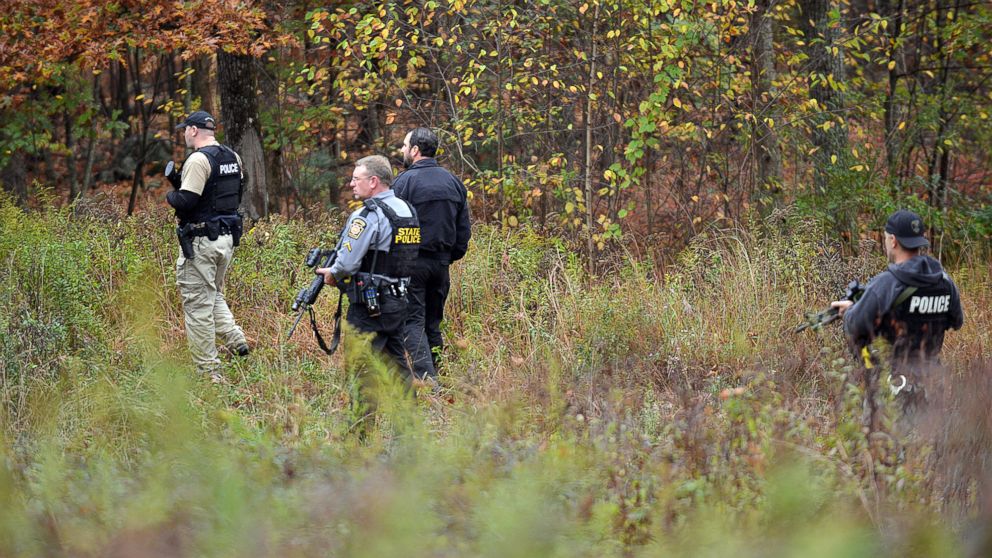 The manhunt for Frein began after he allegedly ambushed two state troopers on Sept. 12, killing one and wounding the other.
Frein, a war reenactor, excellent shot and self-taught survivalist, eluded the massive police dragnet for nearly seven weeks. He has been charged with murder and possession of weapons of mass destruction (two bombs). Police this week added a terrorism charge. He has not entered a plea and is being held without bail.