Eric Frein Shackled With Slain Trooper's Handcuffs After Capture
Survivalist was captured outside an abandoned airport hangar.
October 31, 2014, 6:41 AM
— -- A self-trained survivalist was shackled in the handcuffs used by a Pennsylvania state trooper he allegedly killed in an ambush last month, the state police commissioner said during a news conference.
U.S. Marshals captured Eric Frein outside an abandoned hangar at Birchwood-Pocono Airport near Tannersville, Pa., about 6 p.m. Thursday, State Police Commissioner Frank Noonan said.
"They ordered him to surrender, to get down and raise his hands," he said.
Frein, 31, was then placed in the handcuffs used by Cpl. Bryon Dickson, who was killed in the September 12th shooting at the barracks in Blooming Grove, said Noonan. He was then driven in Dickson's police vehicle to those same barracks and held there until he was moved to the Pike County Correctional Facility overnight.
"He was definitely taken by surprise," Noonan said, adding that Frein had no weapons on him when he was captured.
Pike County District Attorney Ray Tonkin said he plans to seek the death penalty against Frein, who is charged with first-degree murder, homicide of a law enforcement officer, attempted murder and possession of weapons of mass destruction.
First-degree murder and homicide of a law enforcement officer are both capital offenses. He will be arraigned at 9 a.m. Friday and may face more charges.
"This individual is no longer a threat to this community," said Tonkin.
An unidentified woman told the Scranton Times Tribune that Frein looked exhausted as he was led out of the woods by marshals. Outside of what Noonan called a "scratch" that he suffered before he was taken into custody, Frein appeared to be in good health.
"Healthier than I would have expected," Noonan added.
For weeks, several thousand members of various departments in at least five states spent countless hours looking for Frein, who had been on the run since he allegedly killed Dickson, 38, and injured Trooper Alex Douglass during a late-night shift change at the barracks.
Douglass, 31, was discharged to a rehabilitation facility a few weeks ago, state police said.
"Eric Frein was dedicated to killing law enforcement," said Noonan. "I can't think of a more dangerous occupation than going out into those woods and looking for him."
The families of Dickson and Douglass were "relieved and grateful" for Frein's capture, said Noonan.
At times, 1,000 officers searched the rugged mountains for Frein, who police said had planned his attack and hiding for years. The lives of residents in the area were disrupted by the manhunt, including school closings and event cancellations.
Halloween celebrations were canceled because of the manhunt but local officials planned to try and salvage trick-or-treating.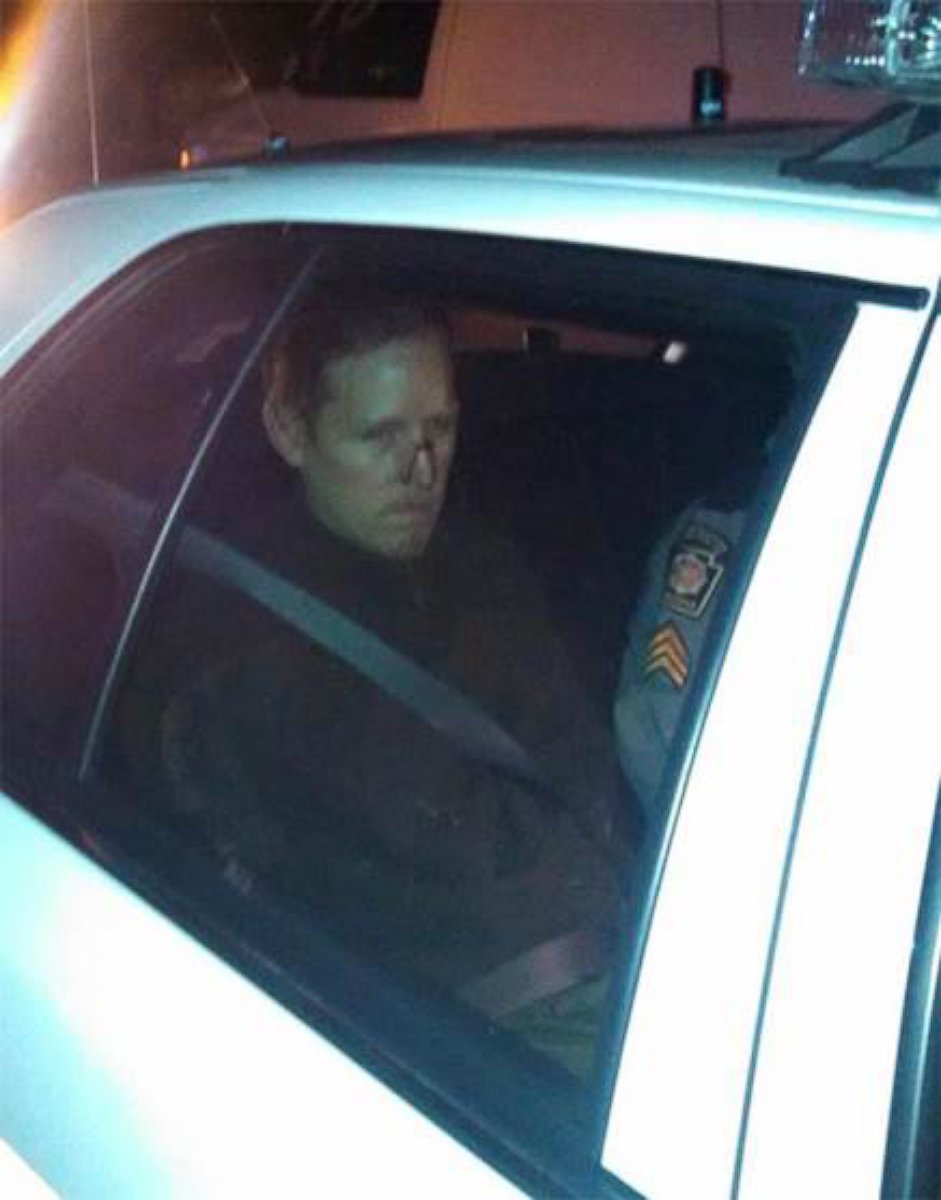 Frein, from nearby Canadensis, was seen several times during the search and later added to the FBI's Most Wanted List.
"The reason this took so long is it's such a big wooded area that he is thoroughly familiar with," said Noonan.
Police previously found two pipe bombs, an AK-47, ammunition and various food and supplies hidden in the woods while searching for Frein. Police haven't said whether they found the sniper rifle they believe he used in the ambush.
Frein was linked to the shooting after a man discovered his partly submerged SUV in a swamp a few miles from the barracks. Inside, investigators found shell casings matching those found at the barracks as well as his driver's license, camouflage face paint, two empty rifle cases and military gear.
Authorities said they later found notes in the woods, allegedly penned by Frein, which offered a "cold-blooded" and "chilling" account of the ambush and his escape into the woods.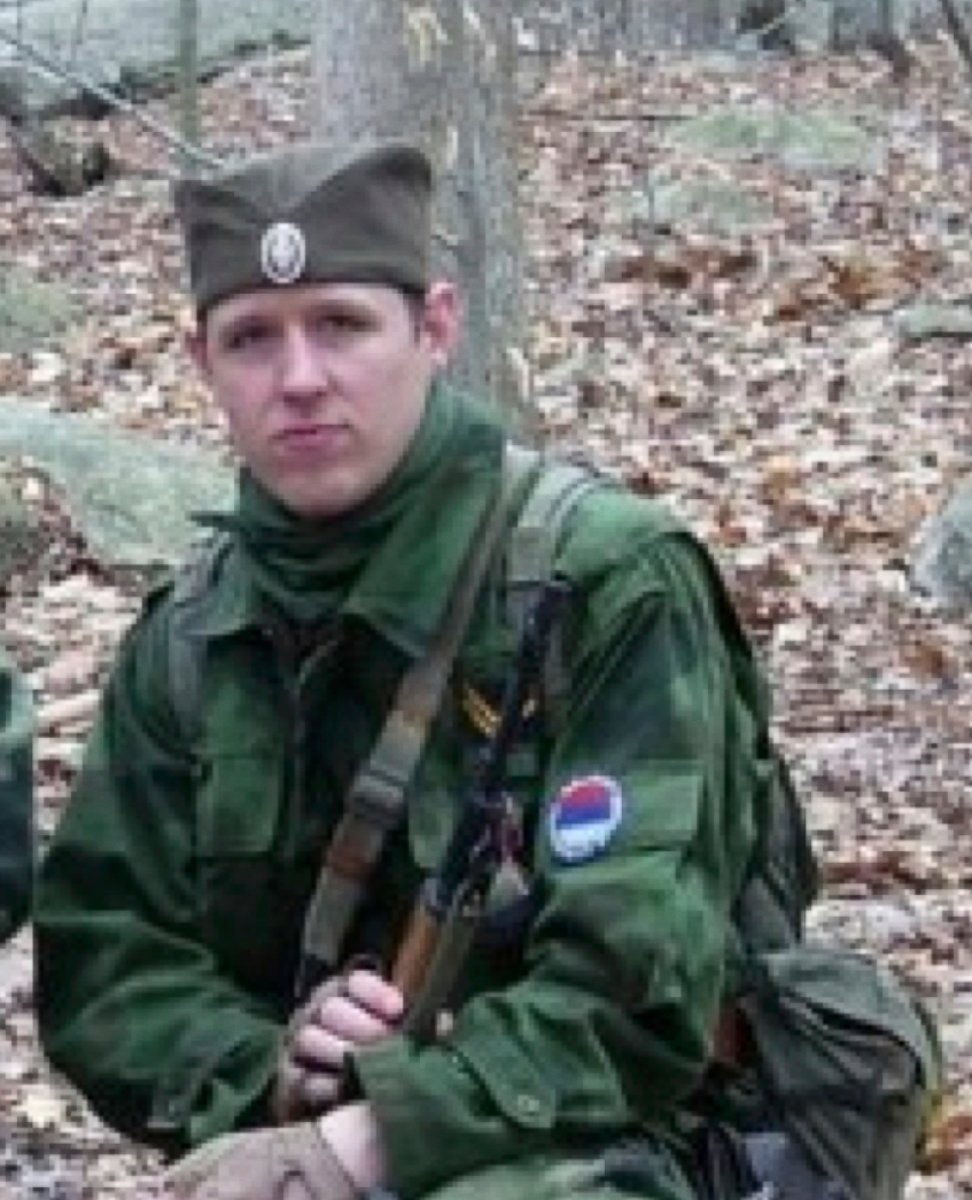 "Got a shot around 11 p.m. and took it. He dropped. I was surprised at how quick," State Police Lt. Col. George Bivens said at a news conference on Oct. 8, reading from the note police believe Frein wrote. "I took a follow-up shot on his head-neck area. He was still and quiet after that."
Frein's criminal record appeared limited to a decade-old misdemeanor case involving items stolen from a World War II re-enactors event in upstate New York, for which he spent 109 days in jail.
A man and a woman believed to be Frein's parents, reached separately by telephone on Thursday, declined to comment to the Associated Press.
ABC News' Aaron Katersky, Jack Date, Pierre Thomas and the Associated Press contributed to this story.
Get real-time updates as this story unfolds. To start, just "star" this story in ABC News' phone app. Download ABC News for iPhone here or ABC News for Android here. To be notified about our live weekend digital reports, tap here.