— -- New details have emerged in the escape of three inmates from a maximum security California jail on Jan. 22 on what they did while on the lam, including allegedly kidnapping a cab driver and debating whether or not to kill him.
The information comes as a man was charged with allegedly smuggling weapons into the jail for the escapees.
After calling a cab company for a ride in Santa Ana the day they escaped, they allegedly pointed the gun at the driver's ribs and told him "you're coming with us," Orange County Sheriff's spokesman Lt. Jeff Hallock said Monday. The weapon has not been recovered.
The driver took them to a nearby Target store, where they made purchases to change their appearance, Hallock said. After spending three nights at the Flamingo Inn in Rosemead, California, the driver took the inmates north to San Jose.
Authorities said a physical fight broke out among the inmates as to what to do with the driver. Hoseein Nayeri, 37, allegedly wanted to kill the driver and bury his body, but 43-year-old Tien Duong said no, prosecutors said.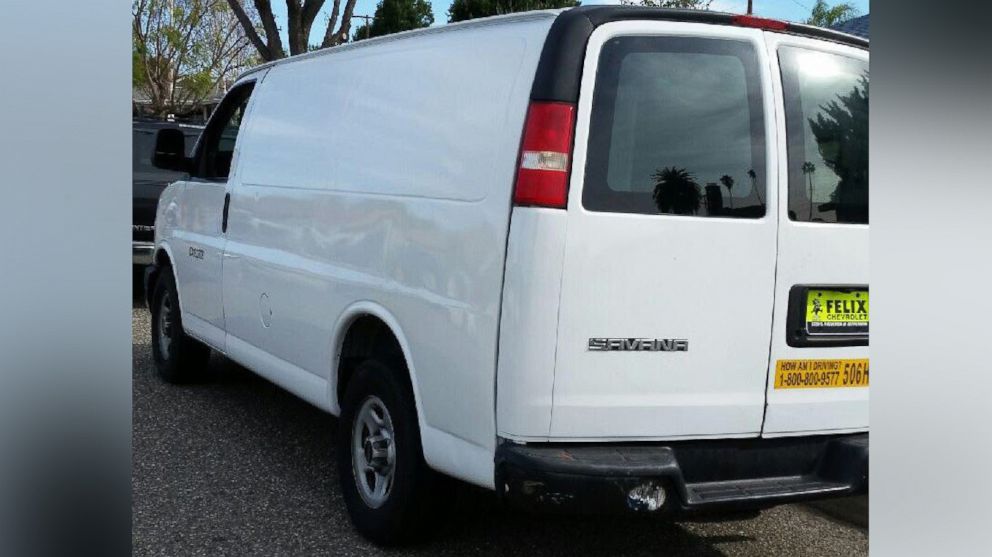 Duong and the driver escaped back to Southern California on Thursday when Nayeri was attempting to disguise the white GMC Savana utility van they stole, prosecutors said. Duong then surrendered the next day in Santa Ana.
Before calling the cab, they met with friends and family to obtain money and other items, such as guns and possibly phones, prosecutors said. The exact timing of each of the events was not clear.
A total of 11 people have been arrested in connection to the prison break, but only one person has been charged -- a man who they say smuggled items into the Orange County Central Men's Jail that helped them escape, Orange County prosecutor Tony Rackauckas said in a press conference Monday.
Loc Ba Nguyen was charged with aiding the prisoners escape and smuggling weapons into the jail, Rackauckas said. Further details were not immediately available. It was unclear if he had a lawyer.
"We also feel very strongly or know for a fact that he was heavily involved" in the planning of the escape, Hallock said.
Nayeri, Jonathan Tieu, 20, and Duong, 43 escaped from the Orange County Central Men's Jail after sawing through their steel cell bars.
Duong was captured Friday on a Santa Ana, Calif. street after turning himself in. Tieu and Duong were arrested in San Francisco Saturday after officers were alerted by a citizen to a "suspicious" person and car, the San Francisco Police Department said.
Nayeri had been planning to break out of the jail for at least six months, Hallock said, but it was unclear how involved Duong was with the plans: he didn't arrive until Dec. 5, according to the OCSD.
Duong has provided some information to authorities, but not all of the inmates are being cooperative in the investigation, Hallock said.
All three alleged escapees were arraigned Monday morning on escape charges, Rackauckas said. Nayeri is facing charges of torture and kidnapping, Duong was charged with attempted murder and Tieu is charged in a murder but was not the alleged shooter. All pleaded not guilty in their cases.