Escaped murder suspect Michael Burham captured, in custody: Police
Burham has been the subject of an urgent manhunt for over a week.
Fugitive Michael Burham, a murder suspect described as "survivalist," was captured and taken into custody Saturday after a weeklong search, police said.
Burham, 34, is a suspect in homicide and rape cases in Jamestown, New York, and escaped on July 6, police said.
He was being held in the Warren County Jail in northern Pennsylvania on arson and burglary charges and was also associated with the carjacking and kidnapping of a Pennsylvania couple while trying to evade capture in May, according to Jamestown police.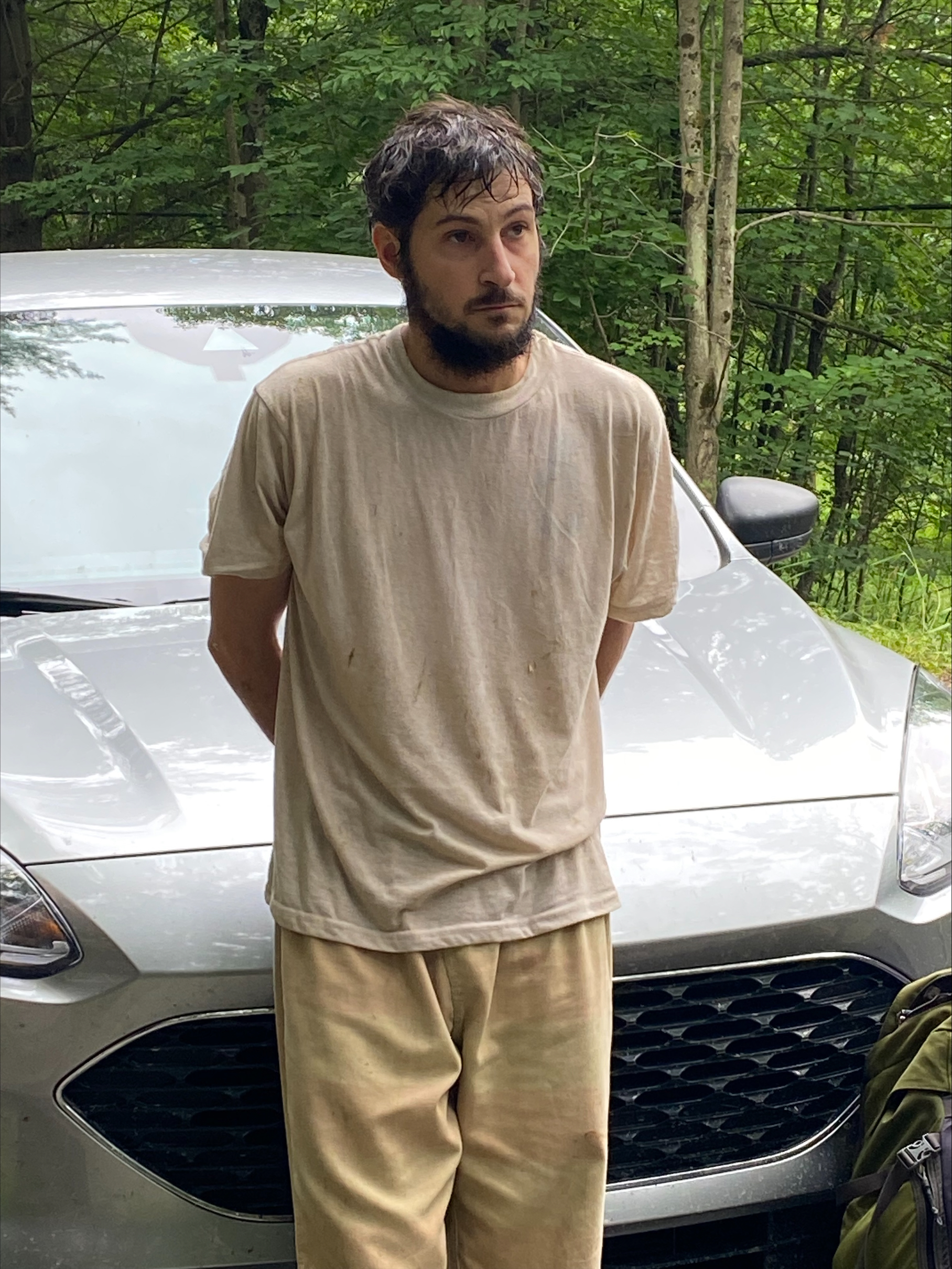 Pennsylvania State Police Lt. Col. George Bivens said in a press conference Saturday that he received a tip at around 3:57 p.m. ET about a suspicious individual at a residence in northwestern Pennsylvania and the owner discovered Burham on his property after his dog had been barking at someone. The owner had a brief conversation with Burham and asked why he was there who then allegedly said "something about camping," according to Bivens.
The owner recognized Burham, quickly got himself and his wife back into a golf cart and drove to safety and Burham ran into the woods, Bivens said.
Burham was in police custody by 5:55 p.m. when troopers tracking him through the woods encountered him, Bivens said. Burham tried to hide and was tracked from behind by a combination of law enforcement including U.S Marshalls, NY State Police and Customs and Border Protection.
He was taken into custody at gunpoint, police said.
Burham was not armed when he was taken into custody but there was ammo of a couple different calibers in the stockpile bags they found, Bivens said.
Bivens said Burham looked tired, worn out and was wearing his prison pants turned inside out.
Burham will be arraigned Saturday evening on an escape charge, according to Bivens.
Burham will not be held in the Warren County facility.
More than 200 officers from 15 federal, state and local agencies conducted an intense search for the 34-year-old Burham, who was being held on $1 million bail at the Warren County Jail when he escaped earlier this month, authorities said.
Burham escaped from the recreation yard by "elevating himself" on top of exercise equipment and exiting the yard through a metal-grated roof, Warren County spokesperson Cecile Stelter said. He then used bed sheets that had been tied together to lower himself to the ground and flee on foot, she said.
Bivens said last week that Burham was a "self-taught survivalist" with military experience who "could be potentially holed up in a wooded area near the city."
Officials suspected Burham received assistance in the jailbreak and since being on the lam, authorities said.
ABC News' Meredith Deliso and Peter Charalambous contributed to this report.