— -- There's no evidence of an ambush in the shooting of two Boston police officers by a man who police say wore a ballistic vest and was armed with a tactical shotgun.
The Wednesday night shooting instead stemmed from a domestic-disturbance call, Boston Police Commissioner Bill Evans said today. The suspect's roommate "met the officers and said that he was being attacked over an issue going on inside that apartment, and that's when the officers went in there," Evans added.
"I don't think it was an issue where the officers were drawn to the scene with the sole purpose of attacking the officers," the commissioner said.
When officers went inside, they found the suspect, Kirk Figueroa, 33, wearing a ballistic vest and armed with a tactical shotgun, police said. Figueroa allegedly began firing at the officers and two officers were hit.
Several other officers heard the gunfire and ran in without hesitation, Evans said, and engaged in an exchange of gunfire that killed the suspect.
Suffolk County District Attorney Dan Conley called it a "ferocious firefight."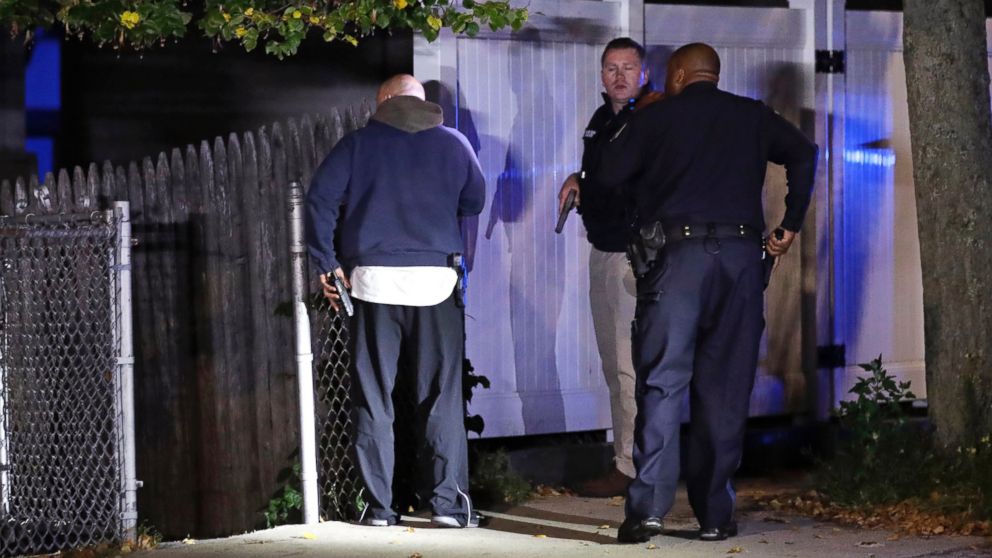 The two critically wounded officers, Richard Cintolo, a 27-year Boston police veteran, and Matt Morris, a 12-year Boston police veteran, were dragged out of the line of fire by their colleagues, who administered potentially life-saving first aid, police say.
Morris was hit in a main artery in his leg and a fellow officer used a tourniquet to slow the bleeding, Evans said.
Morris and Cintolo were hospitalized in "extremely critical condition" and underwent blood transfusions and surgery, the commissioner said.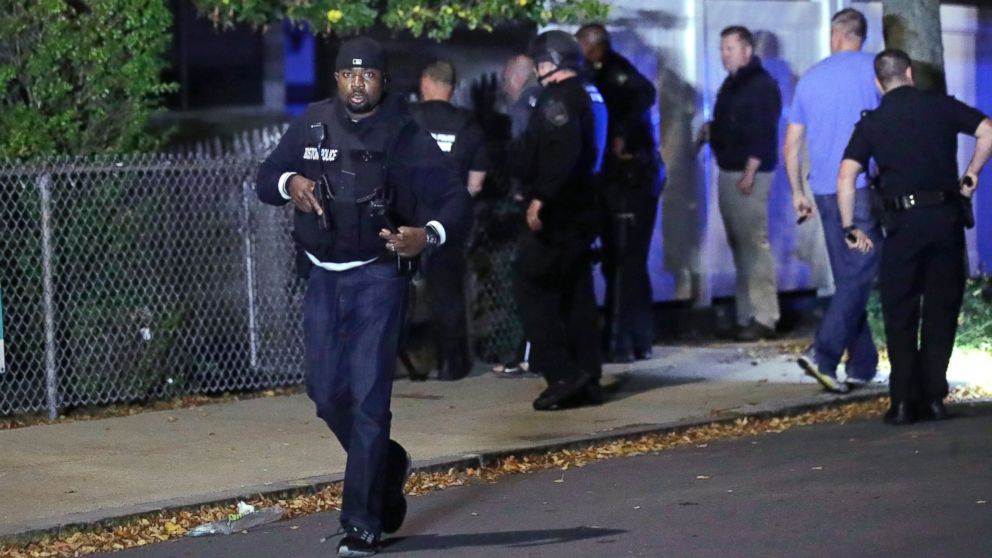 Evans said this afternoon that the officers appear to be recovering and it looks as though they will survive.
Evans said Morris is aware a fellow officer possibly saved his life. "He knows how close he was to death," Evans said.
"Many of the officers involved acted heroically," D.A. Conley said, and "put themselves in harm's way to confront a deadly gunman, and also to protect two brother officers who had fallen."
Police say Figueroa had a criminal record but no prior arrests in Massachusetts.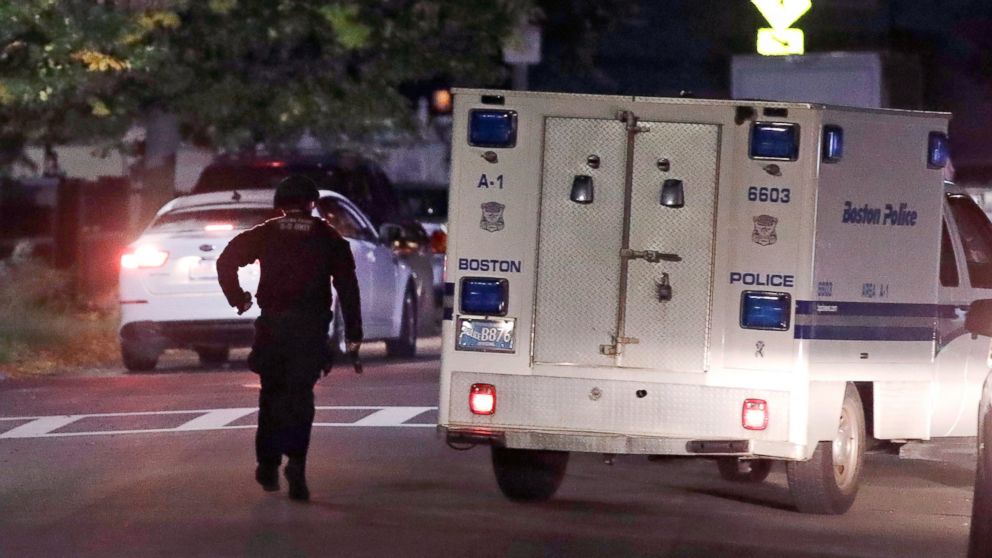 Figueroa was a "dangerous individual" and "we had to neutralize the threat," commissioner Evans said.
"Nobody likes to take a life. It's probably the most difficult decision we ever make," he said, adding, "He [Figueroa] chose to use deadly force and when someone's going to use deadly force we're going to respond appropriately."
Nine additional responding officers suffered minor injuries or dealt with stress and trauma from the shooting, according to police.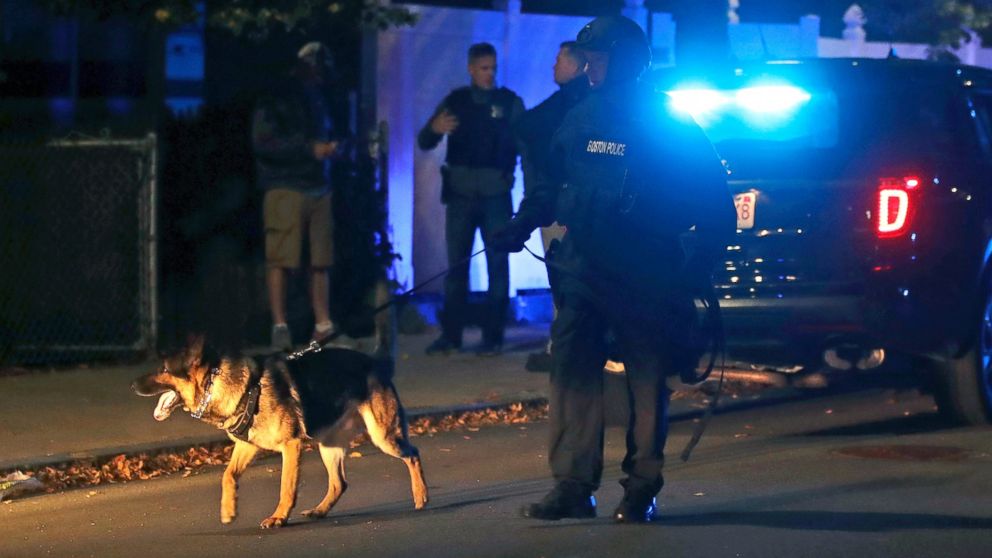 ABC News' J.J. Gallagher, Matt Foster and Matt Stone contributed to this report.