— -- An explosion and fire at an apartment complex in Maryland's Montgomery County late Wednesday night left at least two people dead, dozens injured and others missing, officials said.
Firefighters and rescue crews returned to the scene Friday at the Flower Branch Apartments in Silver Spring to continue assessing the risk and searching the rubble for possible remaining victims. Two bodies were found in the debris Thursday and transported to the chief medical examiner's office in Baltimore for autopsies. Investigators have not yet identified the deceased victims.
As of Friday afternoon, officials said approximately 110 residents from the apartment complex have been accounted for since the explosion.
Montgomery County Police Department assistant chief Russ Hamill said that if any residents are still trapped inside the building, it's unlikely they're alive.
"Tragically, that doesn't seem that that's a possibility at this time," Hamill said at a news conference Thursday night.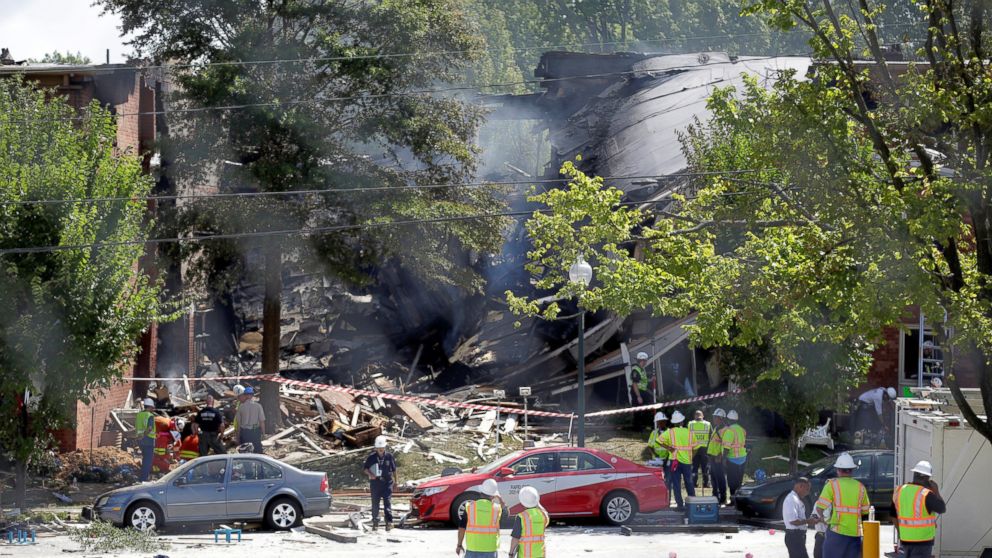 The blast and three-alarm fire left at least 34 people injured, including three firefighters. One building suffered structural collapse, several others were damaged and storefront windows across the street shattered.
About 100 residents from 28 apartments in two buildings were forced to evacuate and are displaced, according to Montgomery County Fire Department spokesman Pete Piringer.
Investigators have not yet been able to determine the number of residents missing, Hamill said. Earlier Thursday, Montgomery County Fire and Rescue Service chief Scott Goldstein said between five and seven residents were still unaccounted for.
"Investigators are still working to identify the missing people from this event. Throughout the day, we have located many individuals that were originally thought to be missing," Hamill told reporters. "We do not have a number at this time."
He said anyone seeking to locate loved ones from the complex can receive immediate assistance at the nearby Rolling Terrace Elementary School in Takoma Park.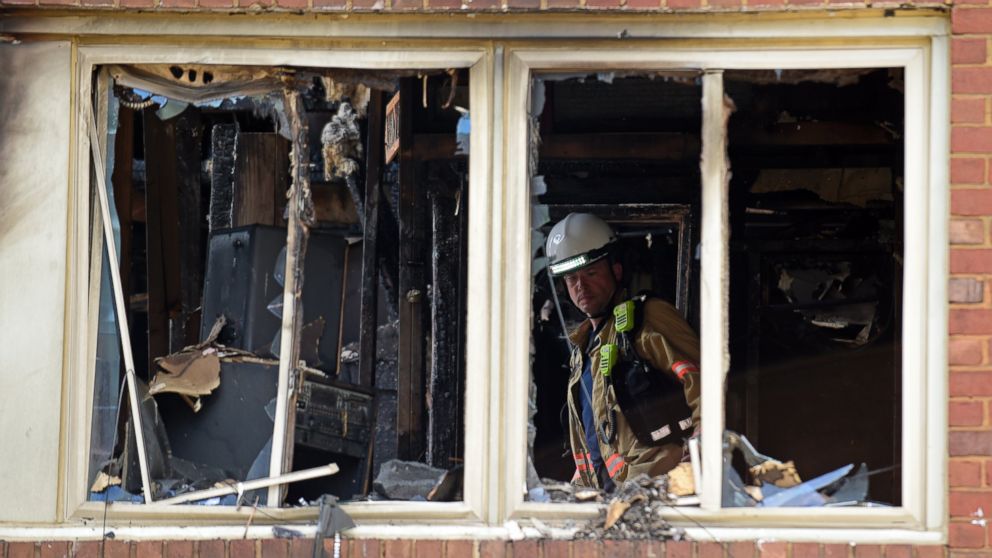 Officials have yet to determine the cause of the blast and fire. The Montgomery County Police Department, the Montgomery County Fire and Rescue Service and the Bureau of Alcohol, Tobacco, Firearms and Explosives (ATF) are jointly investigating.
ATF special agent Jeffrey Matthews with the Baltimore field said investigators will ultimately conclude whether the origin and cause of the explosion and fire was "accidental, incendiary or undetermined."
Montgomery County Fire and Rescue Service division chief David Steckel said the building still presents a "collapse hazard" to investigators and rescue crews, and the hot weather has made for difficult working conditions.
"It's been a very challenging incident for us," Steckel said at a news conference Friday afternoon.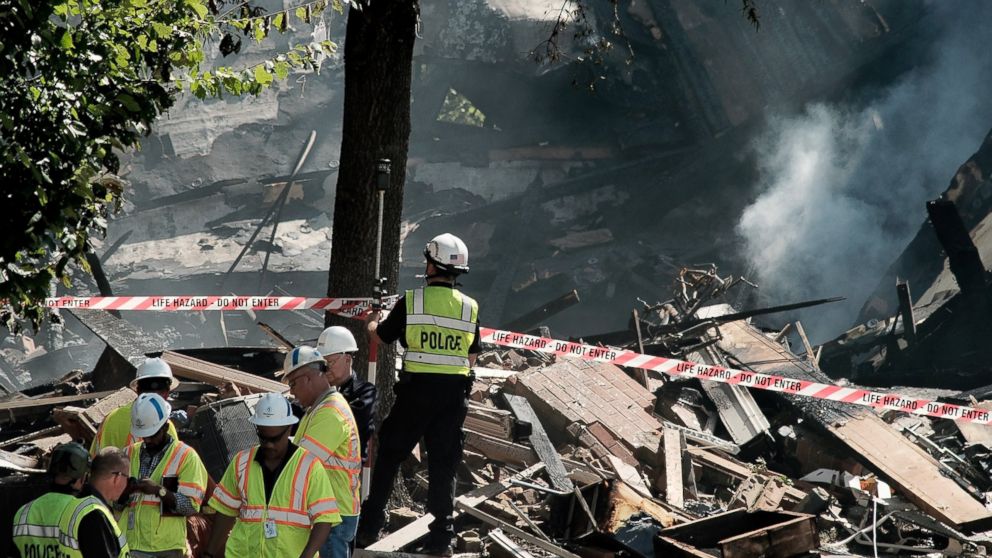 There are natural gas furnaces and quick-fire stove tops in each apartment of the four-level buildings on Piney Branch Road, officials said. Washington Gas, which serves more than 1.1 million customers in Maryland, Virginia and Washington D.C., turned off the natural gas to the complex around 1:45 a.m. Thursday morning.
"Washington Gas is supporting local, state and federal officials responding to and investigating this incident. Our thoughts are with the families impacted by this event," the company said in a statement to ABC News on Thursday.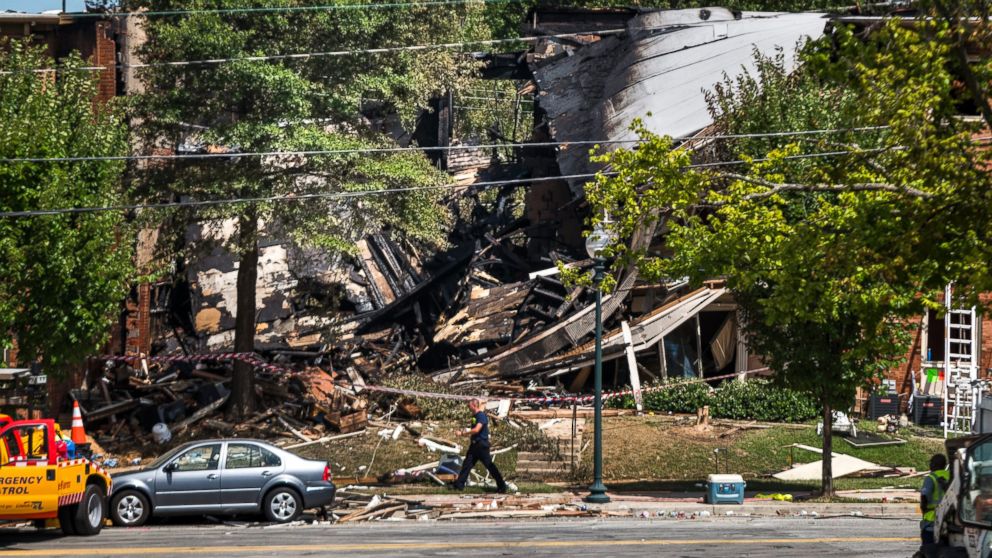 Montgomery County Executive Ike Leggett said fire and rescue teams responded to a complaint at the apartment complex on July 25 about the smell of gasoline in the area. Officials are looking into the complaint, Leggett said at a news conference Thursday afternoon.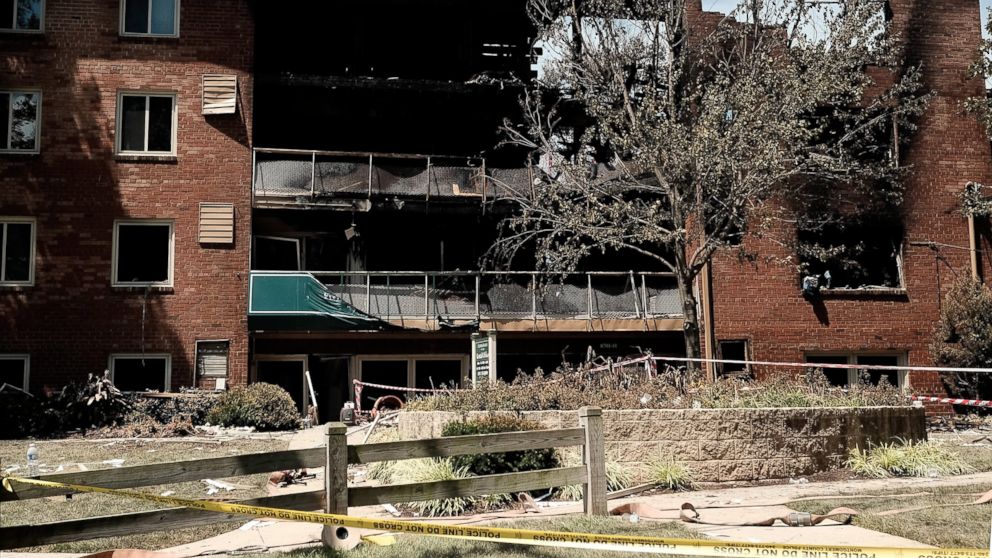 Some people were allowed back inside their apartments Thursday. The American Red Cross and local officials have set up a temporary shelter at the Long Branch Community Center for displaced occupants, like Mariana Turag.
Turag told ABC News she heard the explosion, which "felt like an earthquake," and saw flames billowing out from her neighbor's apartment unit.
"That blast was a warning for everyone to get out," Turag said at the shelter. "I open the door -- there was a big blast in the apartment across from me."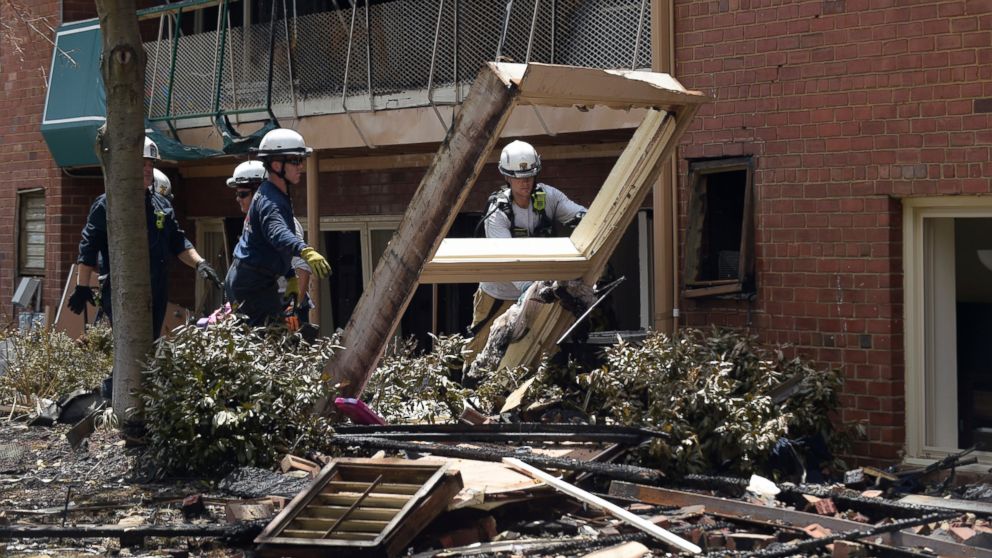 For those looking for ways to help victims, the Razook Foundation, the nonprofit partner of the crowdfunding platform Razook, has started a fundraiser to help affected families. Razoo aims to raise $5,000 and all donations will benefit the Montgomery Housing Partners, a nonprofit that has stepped up to help the displaced Flower Branch Apartment residents.
Financial donations can also be made directly to the Montgomery Housing Partners, and donations of goods can be taken to the CASA Welcome Center in Silver Spring.
ABC News' Dee Carden contributed to this report.