Extreme heat, drought igniting wildfires in Southwest; East finally dries out
Temperatures will be over 100 degrees much of the week in the Southwest.
Exceptional drought, near-record heat and gusty winds helped to ignite several wildfires over the weekend from Southern California to Colorado.
One of the biggest fires, the Ute Park Fire, has burned 36,083 acres in New Mexico and is only 23 percent contained. A wildfire in southern Colorado, the 416 fire, is now at 2,250 acres and only 10 percent contained.
The hottest day of all will be Monday for parts of the Southwest, with highs approaching 110 degrees from Phoenix to Palm Springs, California, and temperatures into the 90s from Denver to Salt Lake City and Albuquerque, New Mexico.
Because of such intense heat, an excessive heat warning has been issued for Southern California and Arizona. Also, gusty winds are expected in Nevada and California today.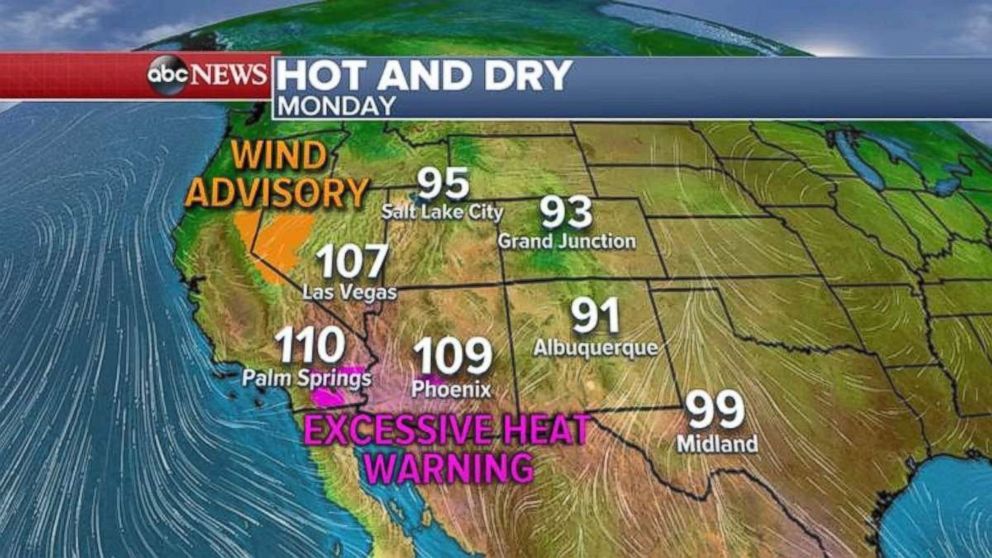 Relief from rain in the East
An additional 3 to 6 inches of rain fell in the mid-Atlantic states over the weekend -- flooding highways, streets and neighborhoods.
Saturated ground, combined with gusty winds, uprooted some trees on top of homes in the Washington, D.C. area.
Because of more than 2 feet of rain in the last 30 days in parts of the East, many rivers are rising over of their banks. The Potomac River, northwest of Washington, D.C., is forecast to be in major flood stage later today. It will possibly be at its highest level since the 1990s.
The storm system that brought all the rain this weekend is finally moving out this morning.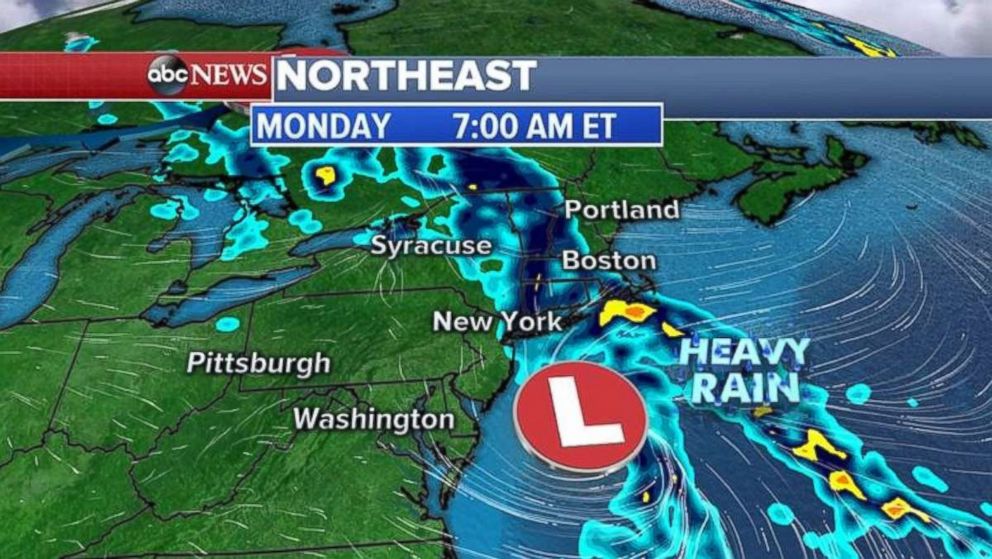 The hard-hit areas from Maryland to North Carolina will see minimal rainfall over next few days.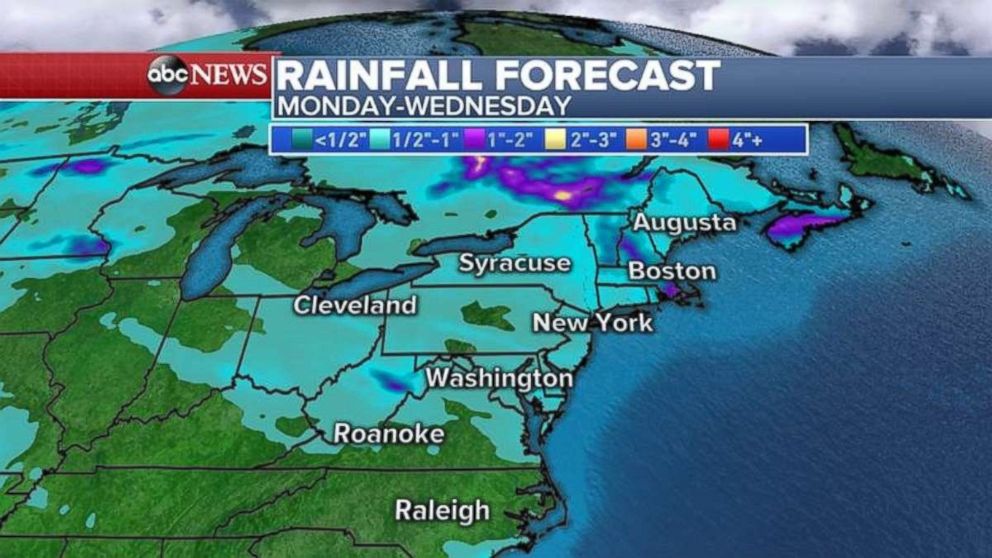 After a stormy Sunday from New Mexico to Georgia, severe weather will calm down slightly Monday.
Tennis ball-sized hail was reported Sunday in western Texas. Winds gusted 60 to 77 mph in parts of central Texas, producing damage yesterday and this morning.
Storms continue to fire up this morning in southern and central Texas with flash flooding reported near Austin, where 4 inches of rain has fallen just this morning.