— -- An animal shelter in Florida created some Christmas magic for a few local families who welcomed furry friends to their forever homes.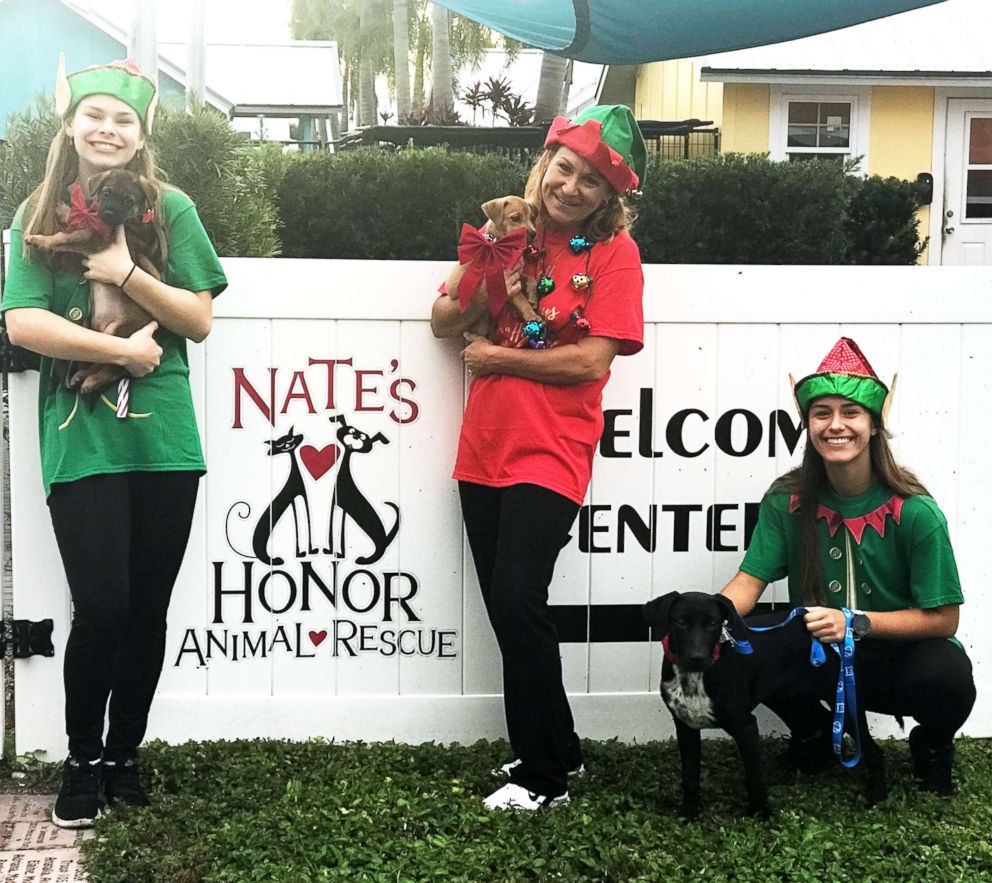 Nate's Honor Animal Rescue, a nonprofit animal rescue organization in Bradenton, Florida, delivered more than 20 cats and dogs to families wanting a pet for Christmas.
The shelter sent Christmas volunteers dressed as elves around Manatee and Sarasota counties to drop off the puppies and kittens to their new homes on Monday morning, according to the shelter's Facebook page.
This was the first year that families pre-arranged the adoptions and deliveries, creating the perfect Christmas morning surprise for all.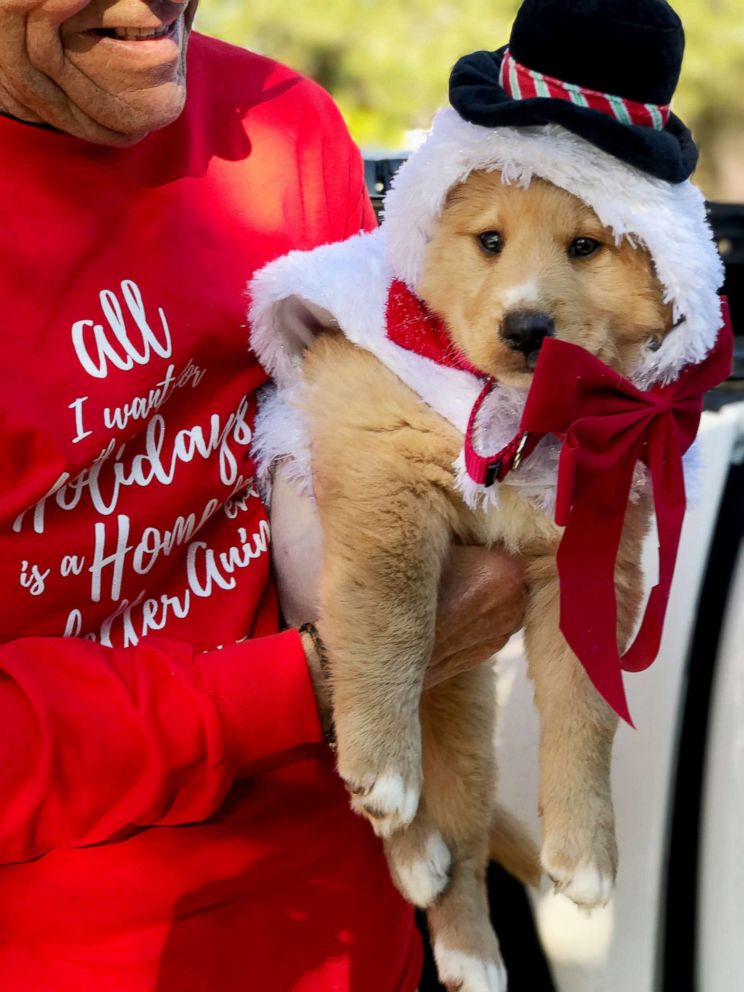 Tyler Fowler told ABC News affiliate WFTS in Tampa Bay that he arranged a puppy delivery for his two daughters, Callie and Elliza.
"They were absolutely surprised," Fowler said. "His name was St. Lick. That's what they advertised him for, but the girls when he came home this morning, they named him. His name is now Biscuit."
The no-kill rescue organization, which is committed to finding shelter animals permanent homes, has had 1,756 adoptions so far in 2017.