— -- The relatives of a woman who died in police custody last year are suing the police and the jail saying they negligently caused the woman's death.
Joyce Curnell, 50, died of complications from gastroenteritis, the main complication of which is dehydration, at the Charleston County Detention Center in South Carolina on July 22, 2015, after allegedly being held for 27 hours without adequate medical treatment, according to the lawsuit.
Lawyers for Curnell's relatives told ABC News that she had "fallen on some hard times" when she checked into a South Carolina hospital in July 2015. Curnell was suffering from nausea and vomiting when she arrived at Roper St. Francis Hospital, according to attorneys Scott Evans and James Moore.
Curnell's children arrived at the hospital with their mother, who was a known alcoholic, according to the family's lawyers. Evans said Curnell's children "talked to the physicians to see if there was some legal way for her to be placed in an alcohol treatment plan."
When they were informed that there was no way to force Curnell to be treated for alcoholism, Evans said they made the "hard decision" to turn her in to the police since they knew she had an outstanding bench warrant following her lack of payments on a fine from a 2011 shoplifting charge. The children hoped that their mother would sober up while in police custody.
Her son's 911 call was obtained by The Post and Courier. In the recording, Javon Curnell can be heard asking for law enforcement to have to intervene "before I have to bury her."
"She's my mom, but I'm trying to help her, I'm trying to help her, she won't listen and she's drinking a lot," he can be heard saying.
"They knew there was a maximum of 30 days" that she could be held by the authorities but "the likely sentence would have been 15 [days]," Evans said.
The Charleston County Sheriff's Office put out a statement Thursday confirming that Curnell was "medically cleared for release and discharged by the hospital" before being taken to the Sheriff Al Cannon Detention Center.
In addition to the medical screening that the sheriff's office reported Curnell received upon arrival, the lawsuit claims that Curnell and the arresting Charleston County police officer were provided with discharge instructions from the hospital advising she receive "prompt attention" if she continued to experience symptoms.
"I can't think of a situation when you would have more notice of a medical problem than having a person booked with their discharge paperwork on their person that's 15 minutes old," Evans told ABC News.
According to the lawsuit, Curnell also had a history of sickle cell traits, which makes individuals more likely to be dehydrated, in addition to the gastroenteritis she had been suffering from at the hospital. However, it's unclear whether police were informed of her medical history.
Shortly before 5:00 p.m. on the day after she was taken into custody, she was found "unresponsive in her bed," according to the sheriff's office.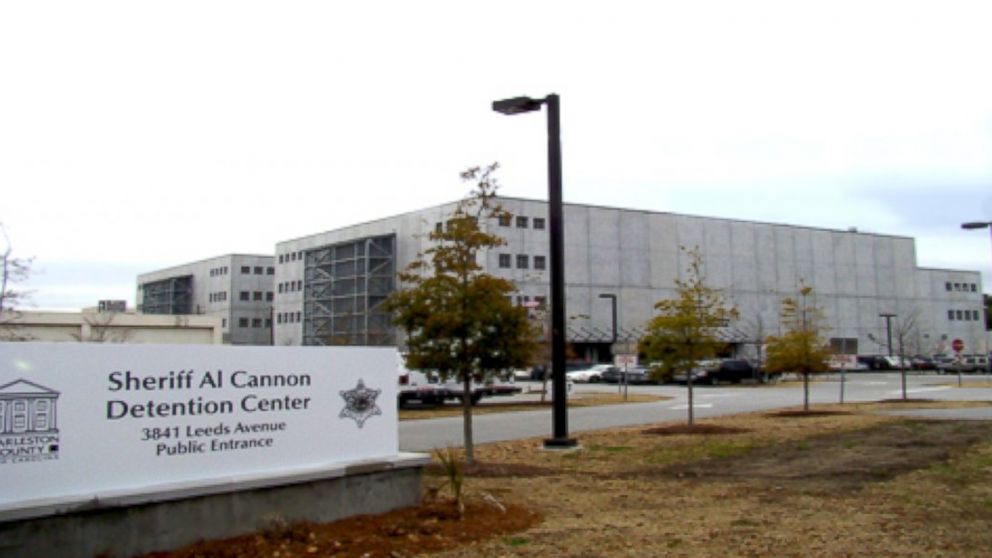 State investigators looked into the death and found the cause to be natural, the sheriff's office said in a press release, but Curnell's family disagrees.
"This is not a situation in which Joyce needed access to cutting edge medical care to save her life. She needed fluids and the attention of a doctor. Not only has nobody been prosecuted in connection with Joyce's death, it does not appear that any employee has even been reprimanded," Evans said in a press release.
Now, the family has also filed a notice of intent to sue for medical malpractice against the medical contractor at the detention center, in addition to the separate lawsuit they have already brought against Charleston County and the Charleston County Sheriff's Office.
In that notice of intent to file suit against Carolina Center for Occupational Health, the lawyers claim "there are no records or statements to support that she … was offered oral hydration or IV hydration to prevent dehydration."
The family's notice of intent to sue includes an affidavit of Dr. Maria V. Gibson, a medical expert who writes, "Simply put Ms. Curnell died because she was deprived of water. She was too sick to tolerate the dehydration as a result of acute gastroenteritis."
The attorneys working for Curnell's estate said they expect the two suits to be merged at a later date. They say they will also likely file a civil rights action in federal court.