— -- The father of a teenage boy shot and killed by a Los Angeles County Sheriffs Department deputy demanded answers at an emergency meeting Wednesday night.
John Weber, whose son, Anthony "AJ" Weber, was fatally shot Sunday, said police avoided his questions at the New Congregational Missionary Baptist Church in South Los Angeles.
"They wouldn't answer," Weber told ABC News. "The only comments they wanted to make was that AJ was a gang member. People were screaming at the police."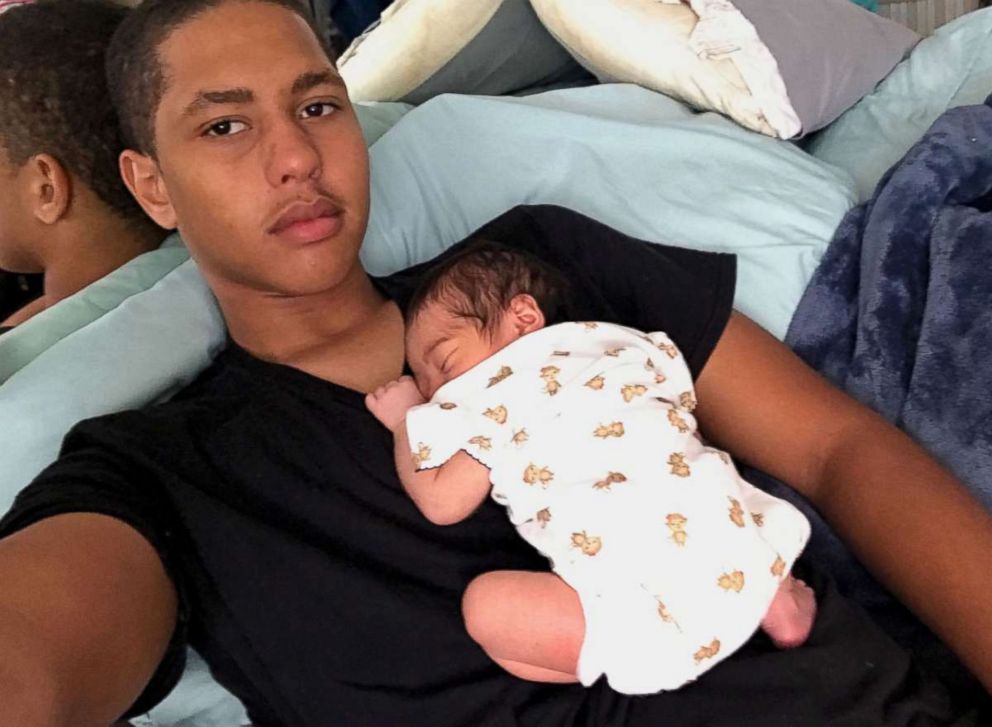 More than 100 people packed the emergency meeting, which was organized by the Civilian Oversight Commission, a newly formed board appointed by the city to monitor the sheriff's department.
"We saw that there was a huge community interest in the shooting so we put this forum together," Brian Williams, the executive director of the commission, told ABC News. "It was tough. There was a very large crowd there, people were angry and wanted answers."
The Sheriffs Department declined to comment on the meeting.
On Sunday night, deputies responded to a call of a young man pointing a handgun at someone on a motorcycle, police said. When the deputies arrived, they believed the younger Weber matched the description of the suspect with the handgun, according to the police report.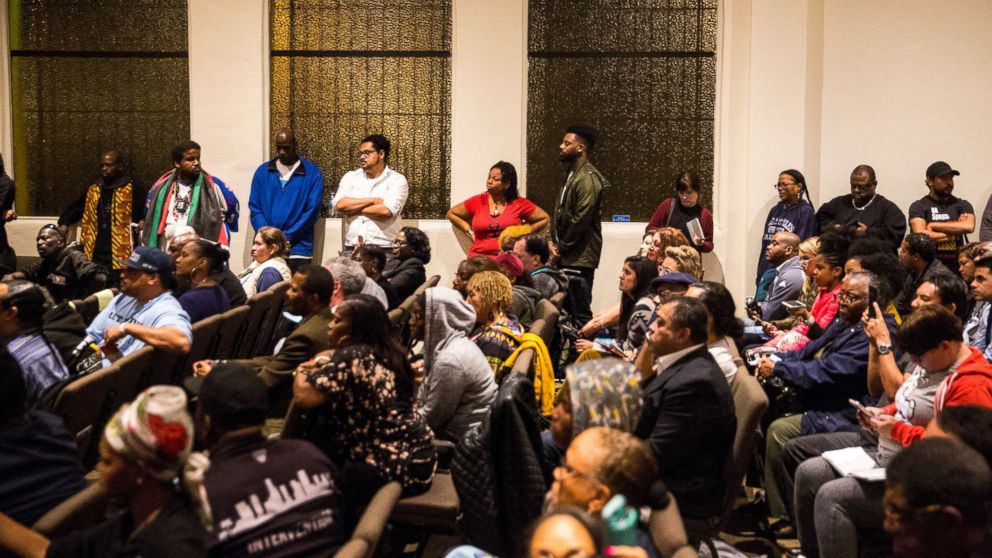 Weber ran away, leading the deputies to chase, police said. At some point during the chase, AJ Weber turned around and a deputy shot and killed him, police said.
Police said they searched Weber's body, but there was no gun.
The Sheriffs Department said onlookers swarmed the crime scene.
"Immediately after the shooting, the courtyard of the apartment complex was flooded with people who were trying to get to the subject and the deputies," the department said in a statement. "Citizens were extremely irate while confronting the deputies regarding the shooting."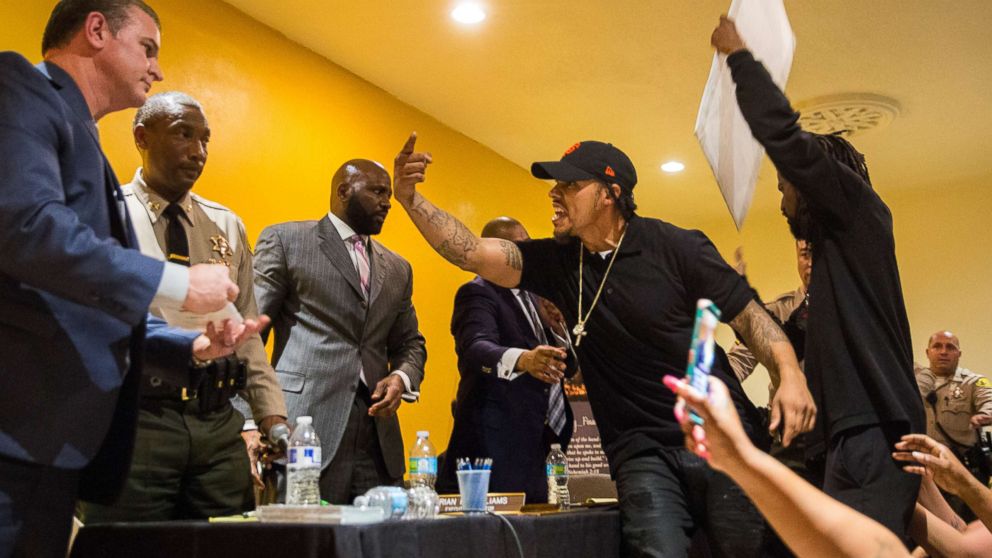 John Weber also said the police kept telling the community that someone took the gun, but he doesn't believe that account. Further, Weber says the police have given him no update on an investigation.
The department said it wouldn't comment on the investigation.
The commission is hoping to have more meetings in the future as the sheriff's department continues to investigate.
"We are charged with creating a bridge between the community and the sheriff's department," Williams said. "We intend for the dialogue to continue and we always want to hear from the community when these things happen."