— -- The FBI has about 1,000 open investigations into potential domestic terrorists, including people who may be linked to extremist white supremacy, white nationalism and environmental movements, the agency's new chief, Christopher Wray, told Congress today.
During his first testimony as FBI director, Wray said domestic terrorism is "a very, very serious" matter that the investigative agency spends "a lot of our time focused on."
"We have about 1,000 open domestic-terrorism investigations as we speak," Wray told the Senate Homeland Security Committee.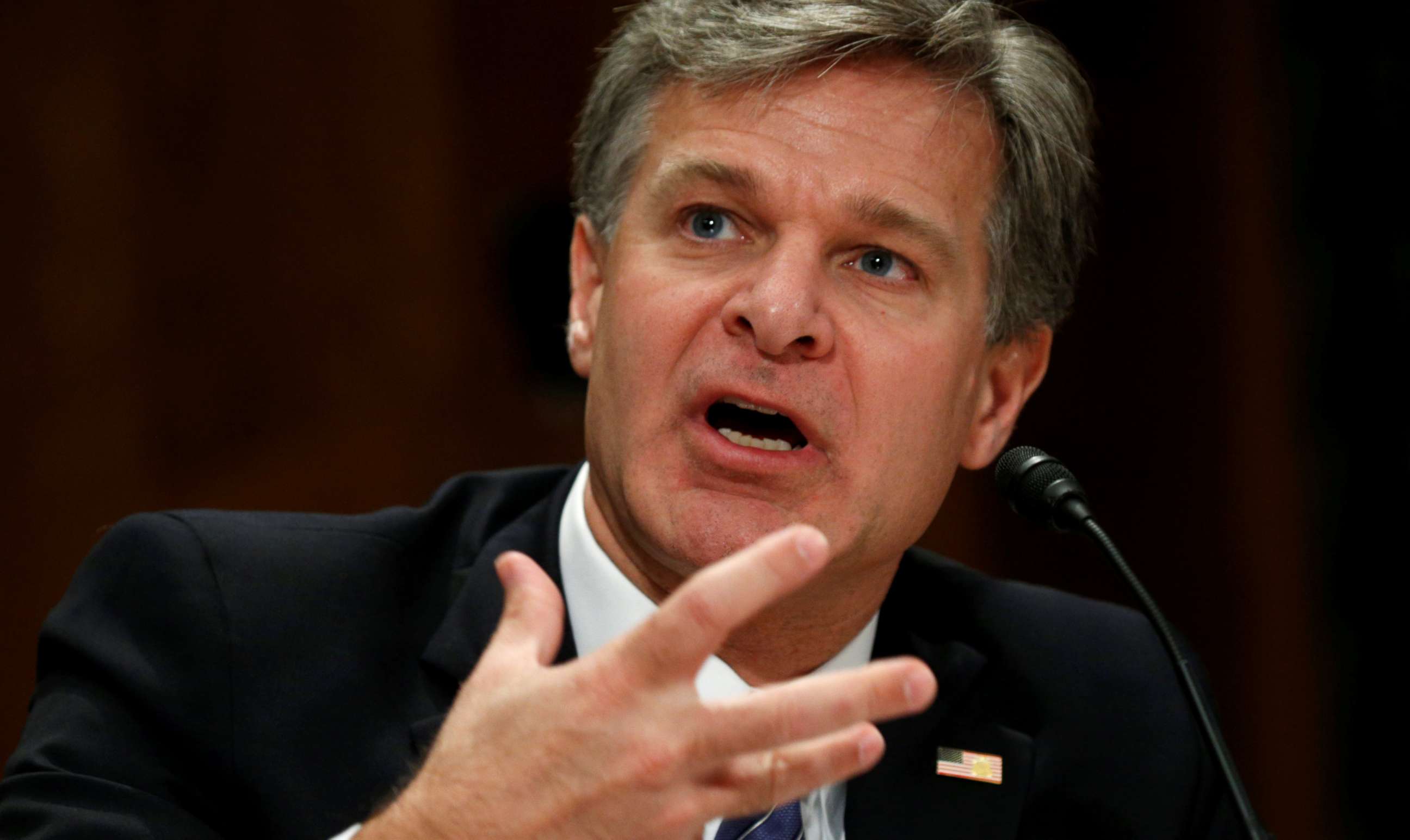 In the past year alone, 176 people in the U.S. have been arrested on suspicion of links to domestic terrorism, he said.
Sen. Claire McCaskill, D-Missouri, noted that inside the United States there have been nearly three times as many domestic terrorist attacks carried out by white supremacists and anti-government activists than by people inspired or otherwise tied to international terrorist groups.
Most Americans "would assume that the threat from ISIS influence is much greater, and the reality and the facts don't support that," the Missouri senator said.
Wray said the FBI has a "significant number of agents who are working very, very hard" against domestic terrorism.
He noted that while there are no laws specifically focused on domestic terrorism, as there are for internationally-linked terrorism, federal authorities are able to charge domestic terrorism suspects with other offenses, such as for weapons violations.
He said the FBI's 1,000 or so investigations into potential domestic terrorists are in addition to about the same number of probes by the FBI into "homegrown violent extremists" such as those who may be inspired by ISIS.