— -- One of the gold bars stolen in a highway heist last month has been found in South Florida, according to the FBI.
"This confirms that there is a South Florida nexus to this crime," Justin E. Fleck, supervisory special agent of the squad leading the investigation, said in an FBI news release Monday. "We believe that additional gold bars from the robbery may still be in South Florida and we continue to need the public's help in solving this crime."
Two suspects made off with approximately $4.9 million in gold bars after holding up an unmarked van on March 1 in North Carolina, authorities have said. The van was transporting about $10 million in precious metals from Florida to Massachusetts.
The recovered gold bar weighs approximately 26 pounds and is valued between $470,000 and $500,000, according to the FBI.
Citing an active investigation, the FBI would not release any details about when and how the recovered gold bar was found. It is offering a $25,000 reward for any information about the gold bars that are still missing.
This isn't the first break in the case that points back to South Florida, where the precious metals shipment originated.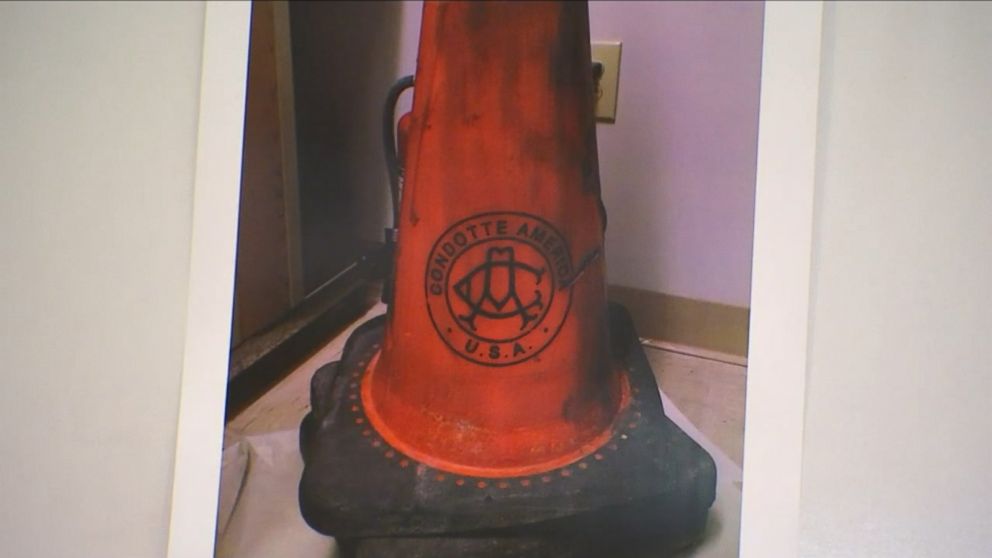 Days after the robbery, Wilson County, North Carolina, Sheriff Calvin Woodard Jr. said the suspects placed a traffic cone behind the van while they unloaded the gold from the trunk. That cone had the marking of a company that only does work in Florida.
The highway robbery occurred March 1, when the tractor trailer carrying the metal pulled over to the side of the road in Wilson County, North Carolina. The FBI said the reasons for the stop remain under investigation.
Two armed suspects then pulled up to the unmarked vehicle, forced the driver and passenger, who both worked for courier company TransValue Inc., out of the vehicle and then removed the gold.
The FBI added Monday that the suspects announced themselves to the driver and the passenger by saying, "Policia," and spoke in Spanish throughout the robbery.